Marshall High School

Caddo, 2017 + 2nd Sat
PIX FROM CADDO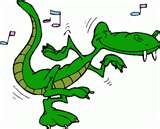 CADDO 2017
Don't know why everyone brought their grandparents.....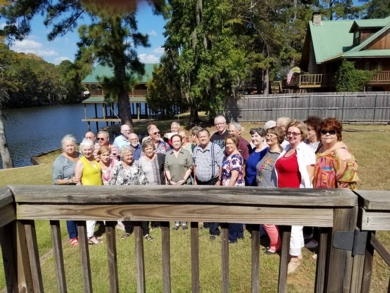 Kenneth Hortman, Philip Simmons in blue shirt, Jon & Donna, Lauren between them, Dianne Brown Mann far right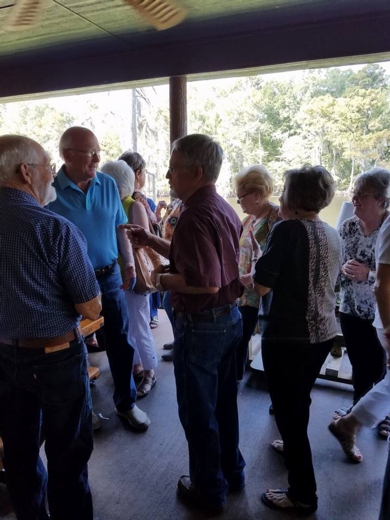 If you think this is a good look for Sue Thompson Simmons, you should see her from the front! Barry, trying to see his phone w/o his glasses. Judy Daniels Ellard made it to the reunion. Way to go, Judy!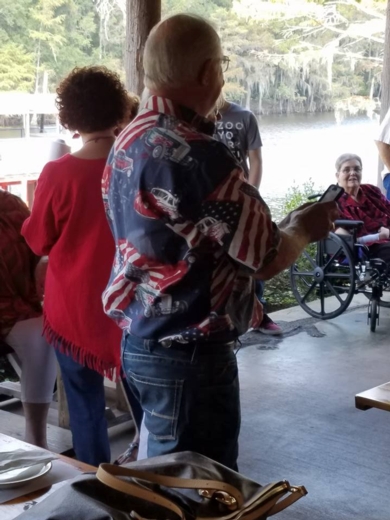 Peggy, comparing whose grandchild is better-looking, with Sharon Pope Jones.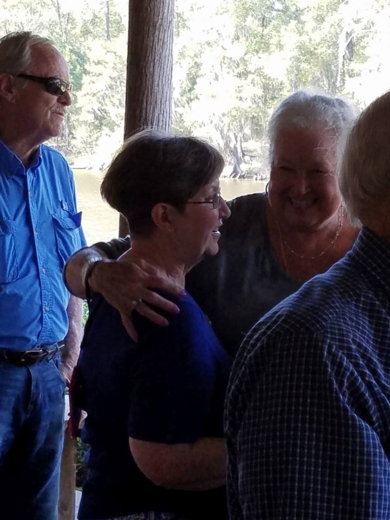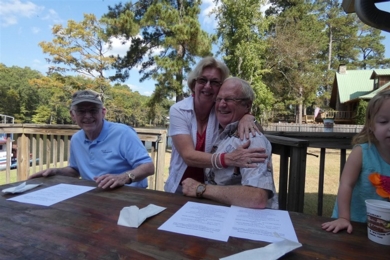 Good pals?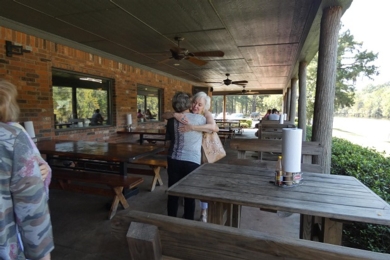 More good pals?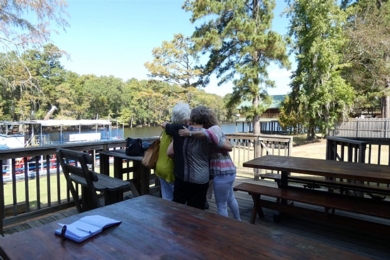 Ok, y'all. Get. A. Room.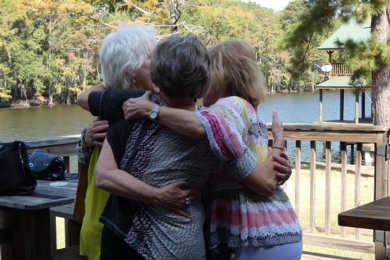 Don't you two wish this pic weren't posted? I'll take it out, but it'll cost ya.....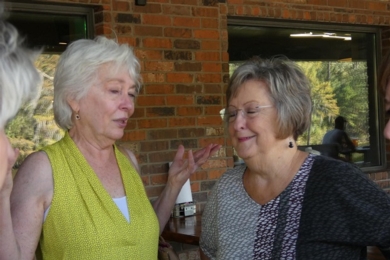 Gene doesn't get a knock, knock joke.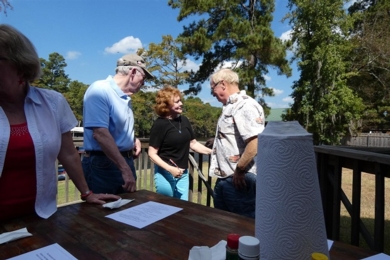 Barry's just told Kenneth & Harold Wayne that they don't have to beg for lunch; he'll pay.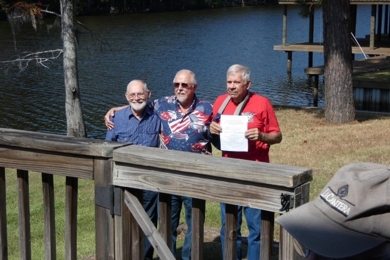 Barry's evil twin ~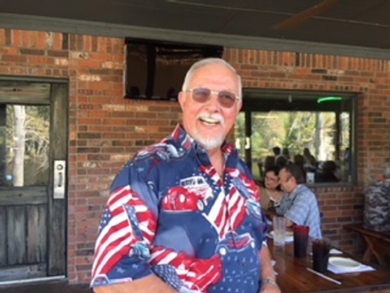 Chuck, it kills me to say this, but you're a really good looking old guy.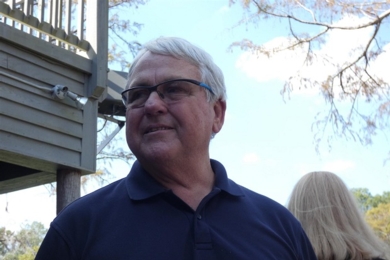 Johnny can't believe that's the second time Bob's introduced himself to Sue. Sweet Sue's pretending she hasn't noticed.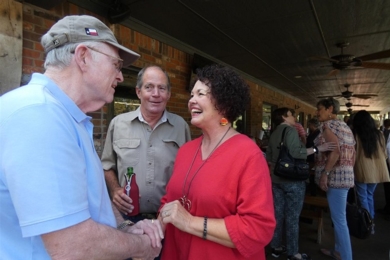 Ann Hart: "Charlene, I don't think I can offer you much more. Really, Barry's not that hard to supervise. I'll throw in a Starbuck's."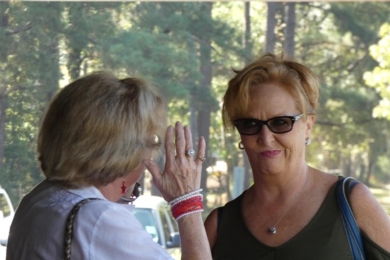 Steve's day care worker.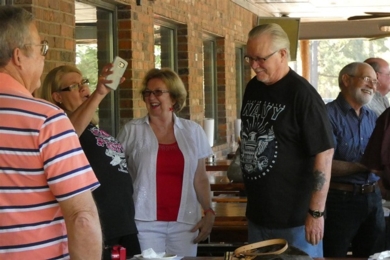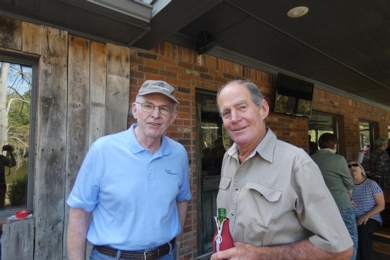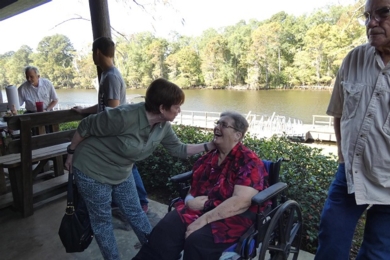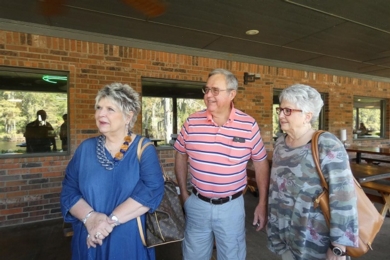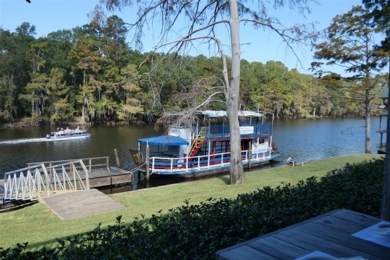 Billie & Hollis discussing the finer points of frying catfish. Peggy & David wondering why you're not there & hope to see you next time.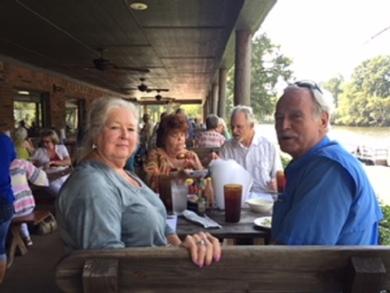 Bob Dupuy, Gene Roberts, Johnny Crowell, Shirley Crowell, Donna Brown Black (I can never say that without chuckling...), Jon

Not Gary Ellard's best pose; Dianne Brown Mann; Glenn Ross & his sister; Judy's grandson; Judy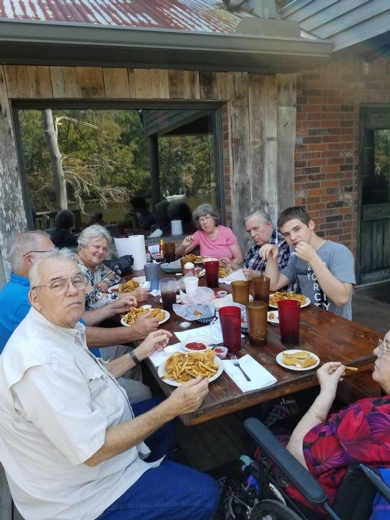 Judy, hanging on Gary's every word, as always.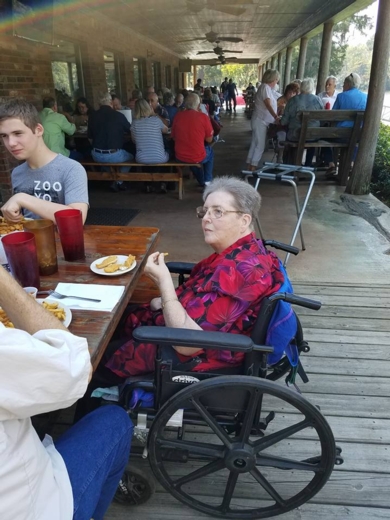 Harold Wayne, Chuck, Charlie Reeves, Barry far right, Ronnie Clark & better half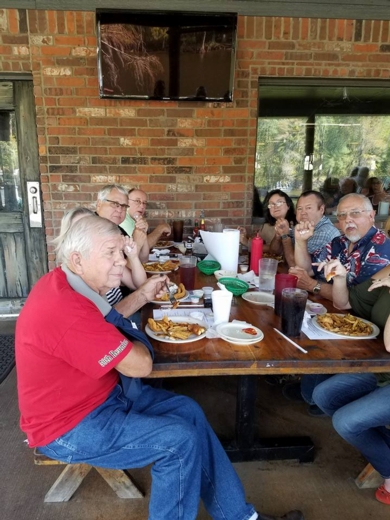 Hollis, Billie Cox Evans, Peggy Murray Huffman & handsome husband, Charlene working the room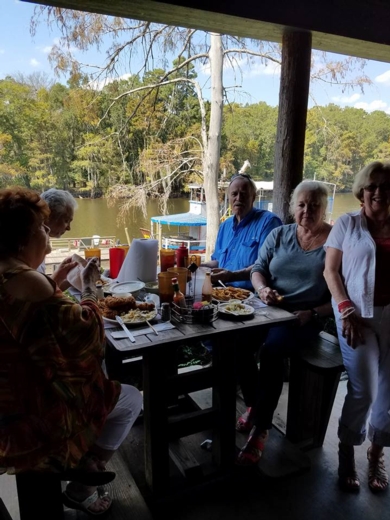 Sandra, Linda Boules McCracken, Jimmy Pyle, Kathy Kemper, Steve Heath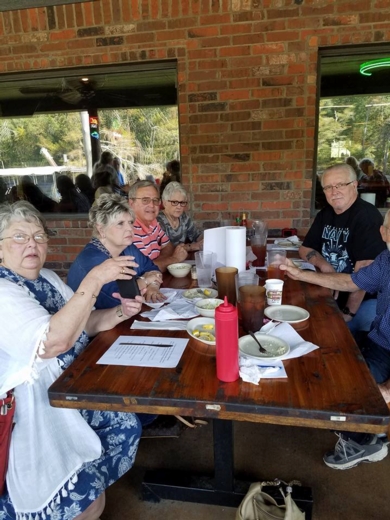 Diane Lewis & I found a reason to be in the Ladies' Room for this. Anybody wish you'd joined us? Gene, is that you raising your hand?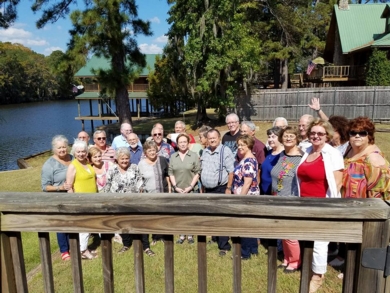 Johnny's trying to take all the attention away from Jim Mann & his lovely wife Dianne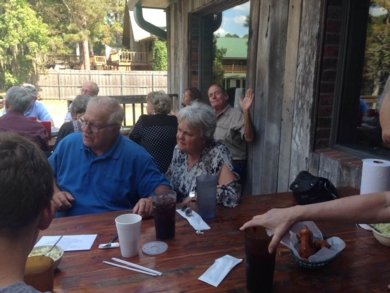 Diane Lewis is telling Jon how to do reunions, Johnny is still trying to get in the picture. That's Gary Ellard in a much better pose. See? He's actually kinda cute.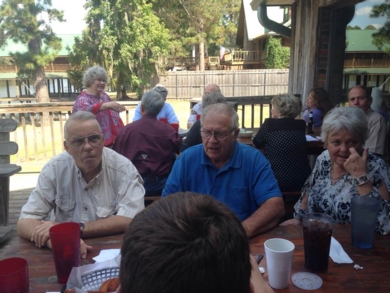 Gene Roberts is watching his pretty wife & gorgeous g'daughter (Gene married up); Johnny can't seem to let HIS pretty wife be in a picture without him (let it go, Johnny); Donna's pretty hair next to Shirley Crowell (no doubt the brains of the family); and, hey, Jon, awesome gray hair!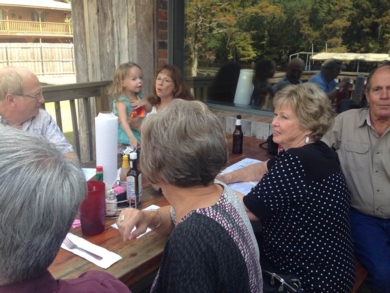 Diane is still instructing Jon on how to be a better class officer, and looks like Bob Dupuy is completely enraptured. Diane, if you weren't so intelligent, Jon might have taken the podium away from you. Good girl!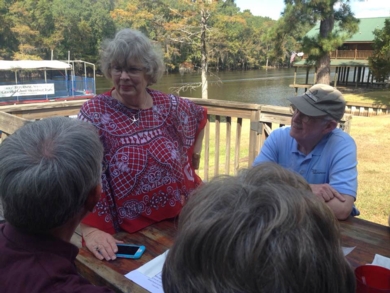 Bob & Gene are glad Diane & Jon have resolved their issues.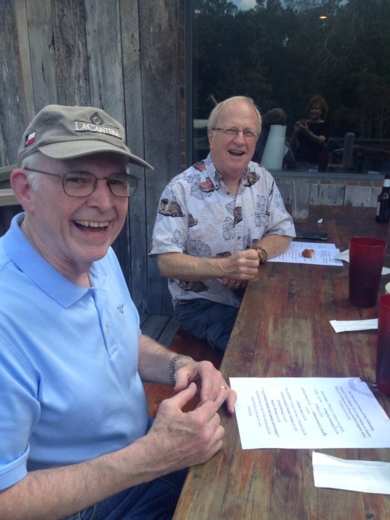 Donna is doing her best to ignore Jon. Good luck with that, Donna.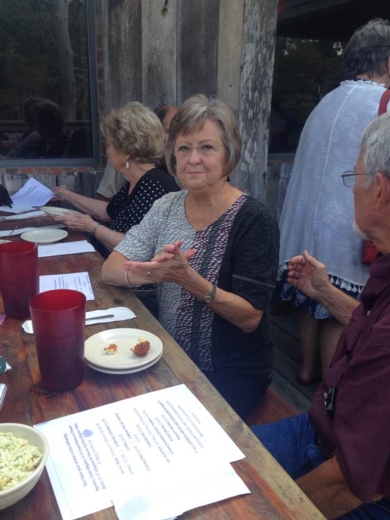 Harold Wayne, we thought you'd given up Fight Club ~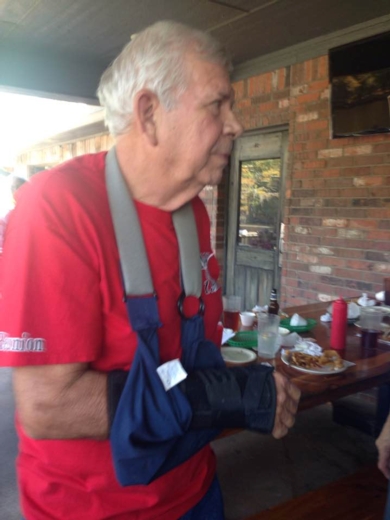 Gene's asking Glenn Ross if he's seen his wife & granddaughter. (They escaped when he wasn't looking.)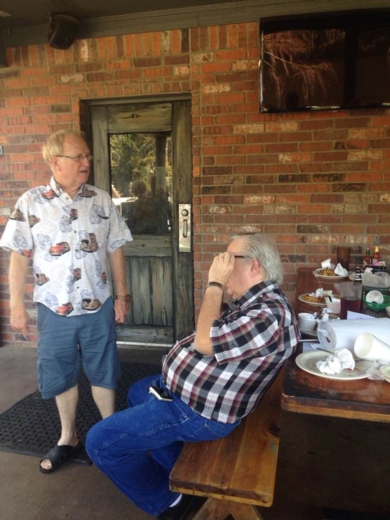 Jim Mann is begging Gary Ellard to take Dianne just for today. Shirley Crowell & Jean Hailey Maranto are advising him on negotiating strategies.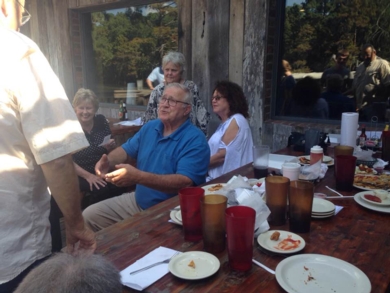 Diane Morris Steen is counseling Bob on the best way to pass the Bar Exam.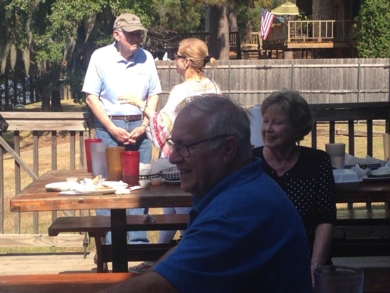 Sandra Maddox Domengeaux is trying to help Bob spell her last name, while Johnny is explaining to his wife why he tries so often to upstage her in photos.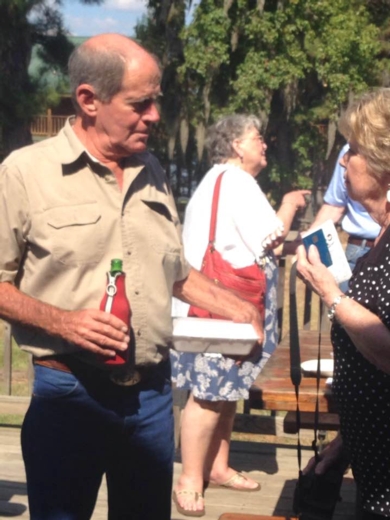 Sherry Williams Burke & Martha are asking everyone if they've seen Lauren. She's got the keys.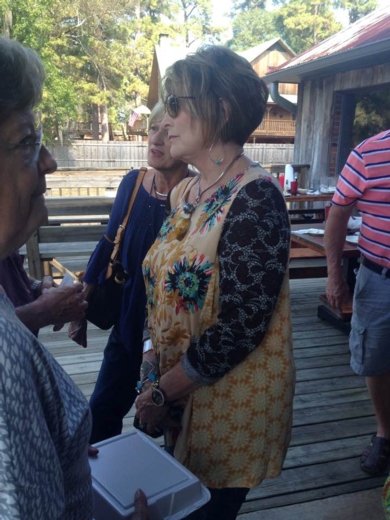 Why, there's Lauren! She hasn't abandoned her partners in crime. She's asking Bob if he remembers his romantic promise to her in the 4th grade (you had to be there). Bob's trying to remember who this woman is.....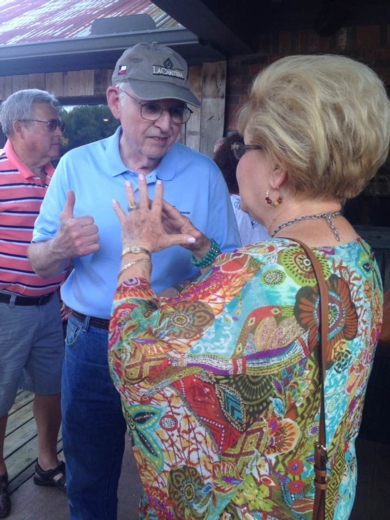 Now, don't you wish you'd been a skinny kid in school like Hollis was? Now you'd be tall & slender, instead of.... well.....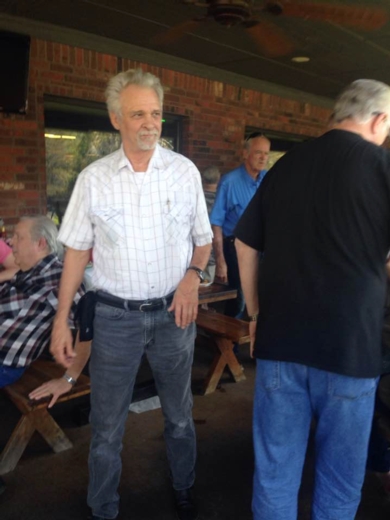 Barry is telling Johnny that he's been in enough pictures and wouldn't he like to go take a nap before tonight's gathering.
Jean & Diane are complimenting each other on how glasses really make one sexy-looking.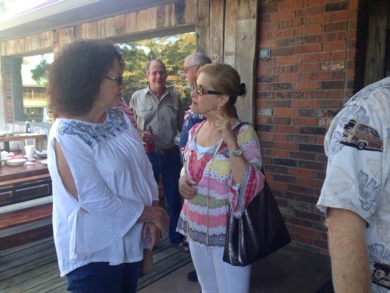 Linda Moore Kirkland is signing autographs. She just can't go anywhere for privacy without fans mobbing her.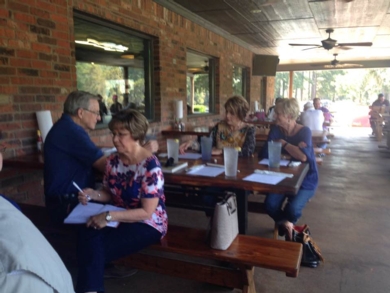 Esther Haynes Cook is trying to remember who that strange man is, sitting next to her....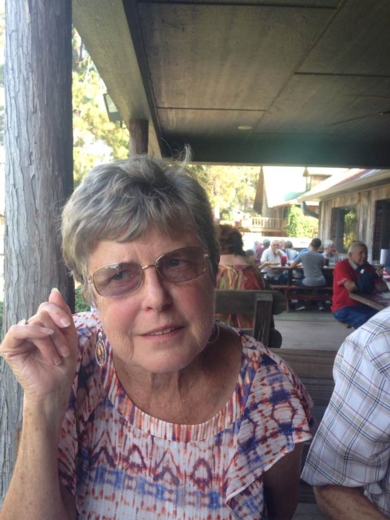 Why, it's Gary Jones! Girls, if you'd known in high school that he was going to get hotter with age, would you have flirted more?

Kathy Koenig, looking very close to her yearbook picture. Confess, Kathy ~ inquiring minds want to know.....


Linda Bell Heath, our official class photographer and some man sitting too close to her. Kenneth Hortman, if you'd have come to a couple of past reunions, you wouldn't have to introduce yourself.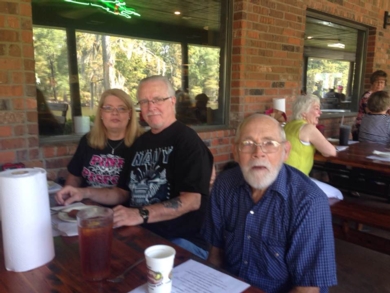 Linda Kirkland, Sharon, Anita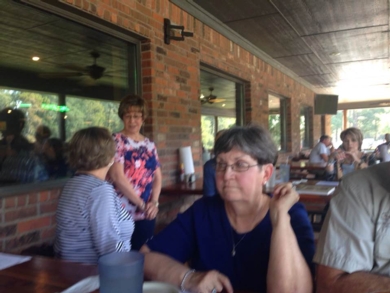 Runners-up for Miss Catfish & Hushpuppies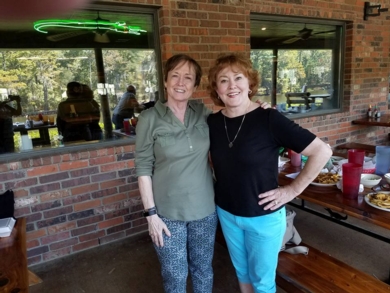 Mr. Roark's favorite duo ~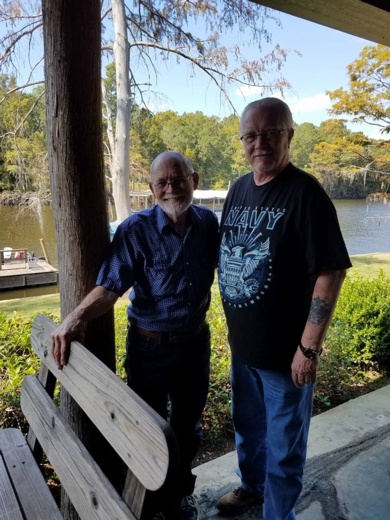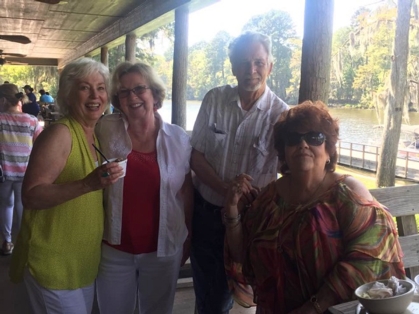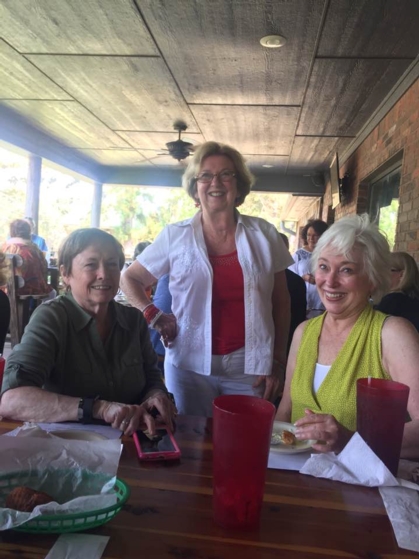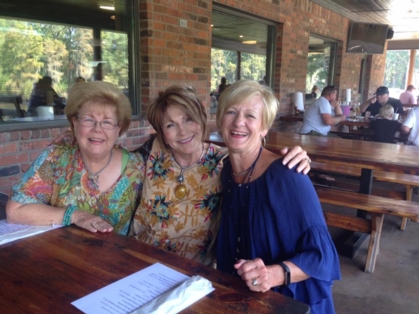 Charlie's Angels

Who invited the kid? We don't like young people! Just like a Kemper to crash a party.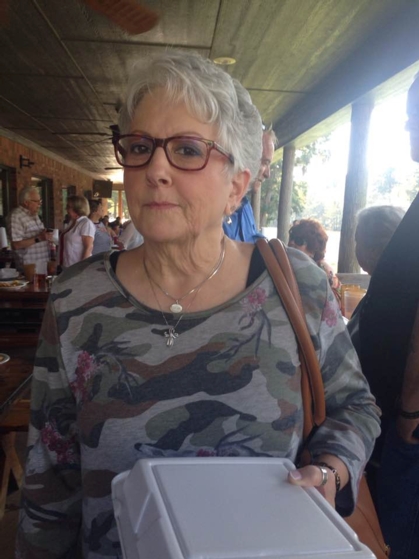 No, seriously, a younger-looking group of geezers would be hard to find. Hook 'em, Mavs 1965!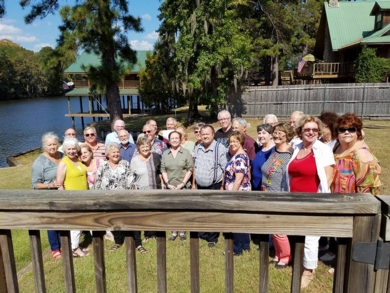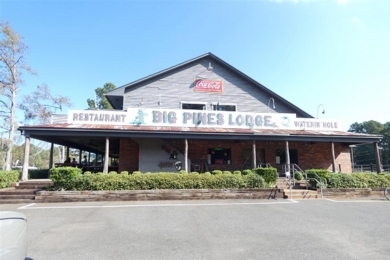 Barry's #1 love. Sorry, Ann.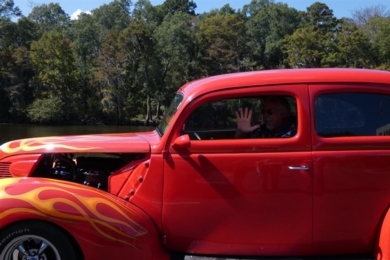 "Barry, what's that thar?"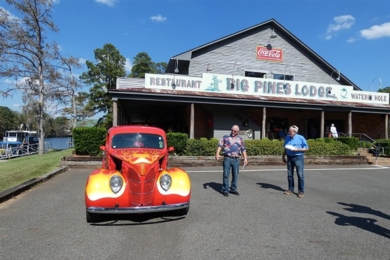 "That thar's a tar.""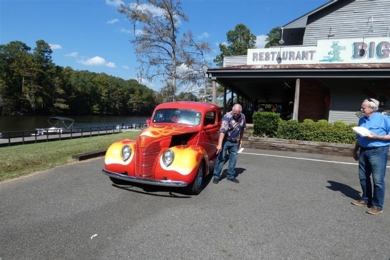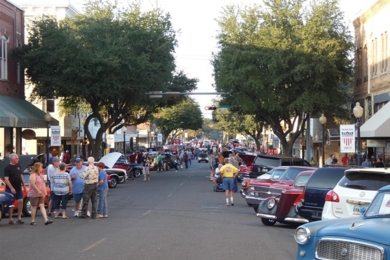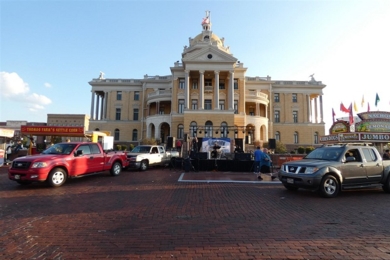 Anybody seen a lost head?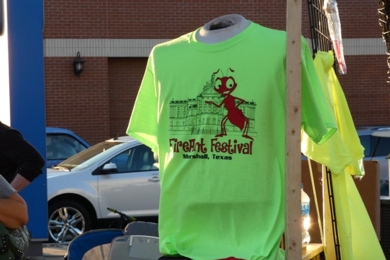 How come fire ants are celebrated and not roaches?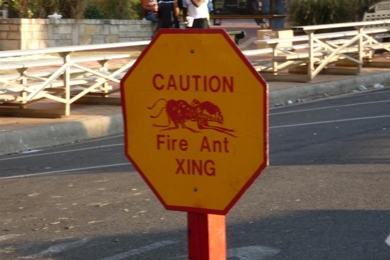 Jackie & Charlene Graff joined Don Parrish for the festivities.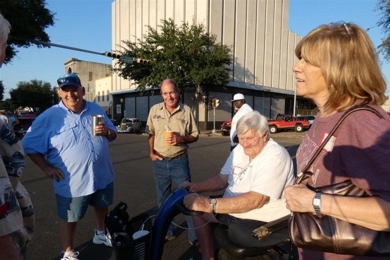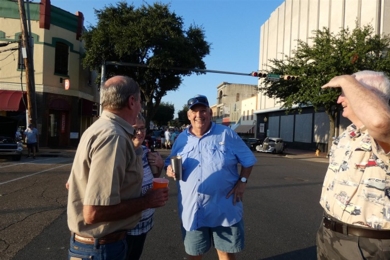 Steve & Linda making sure no one runs off with our banner. Great job, Barry!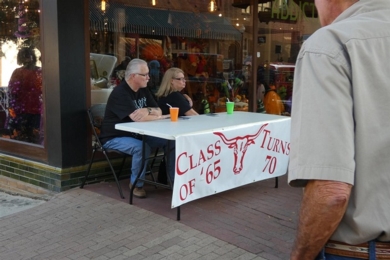 Second Saturday vintage cars. Purdy!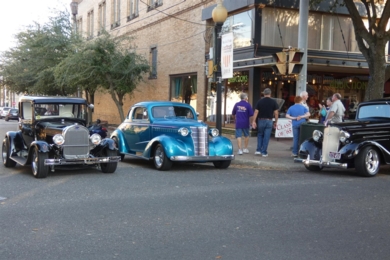 Don Parrish lusting after that Chevy (who wouldn't?).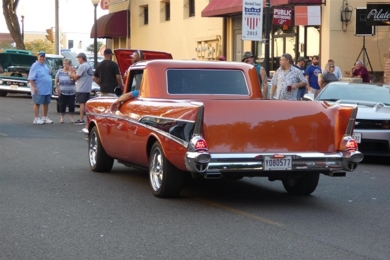 "Don't feel bad, Barry. You can always re-enter your car next year...."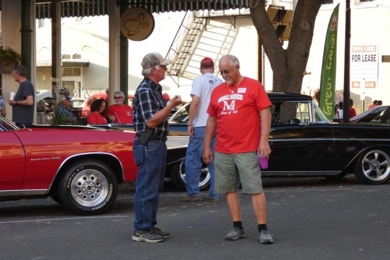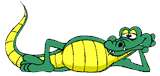 "