Marshall High School

Fractured Fax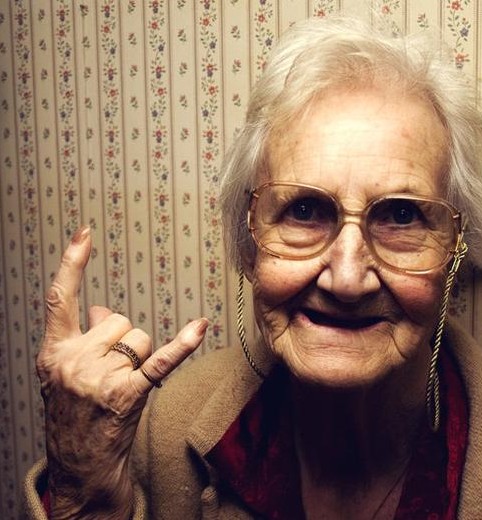 More of life's insanities ~ Thanks, Jimmy Lyle! 9-8-22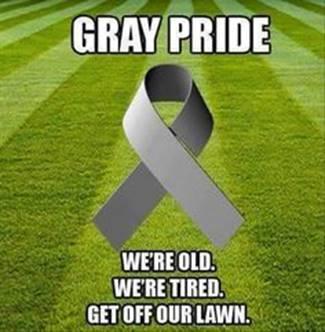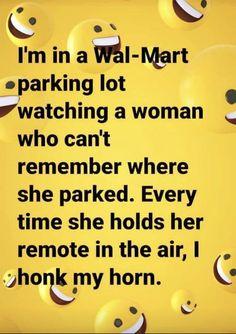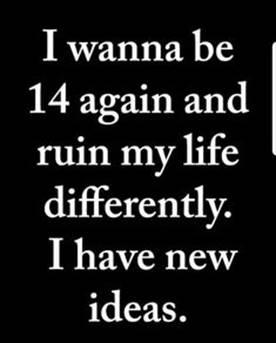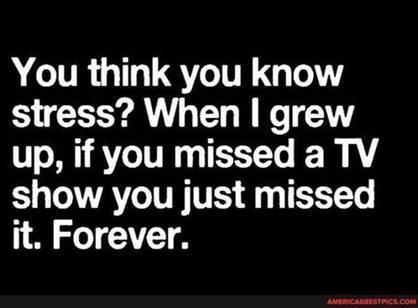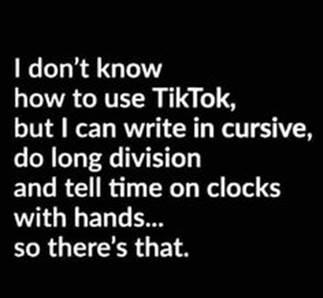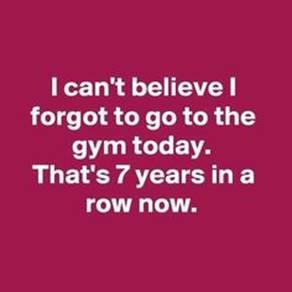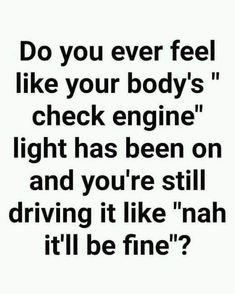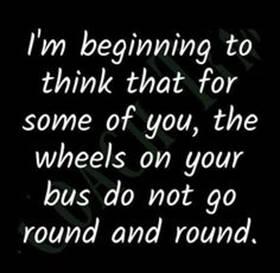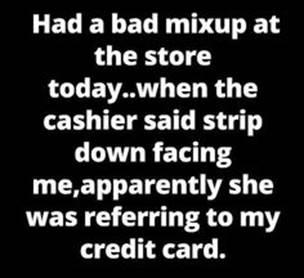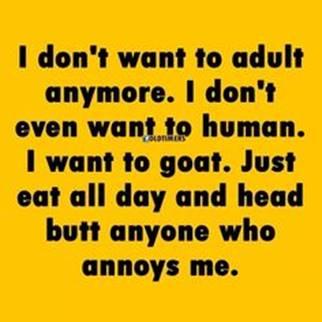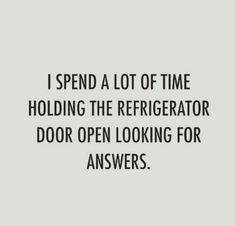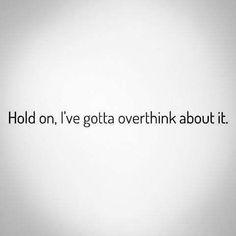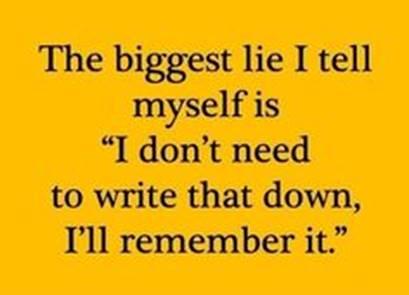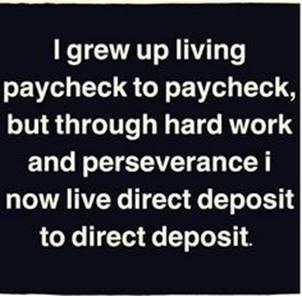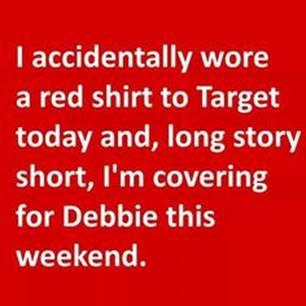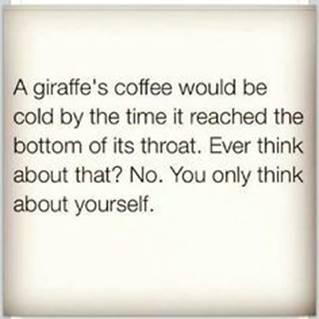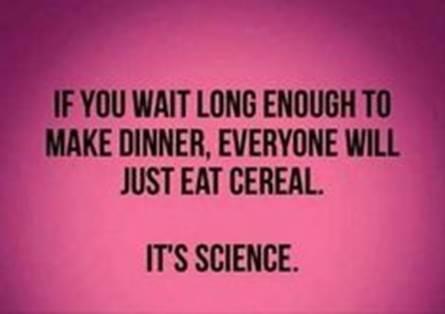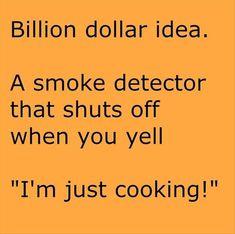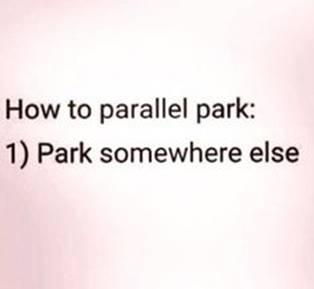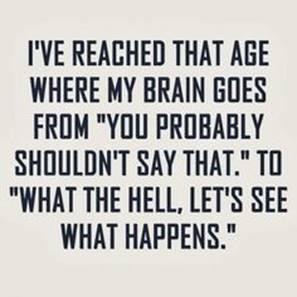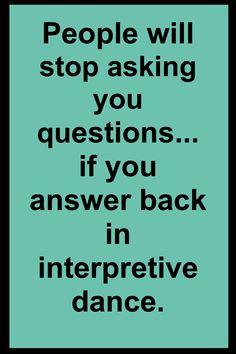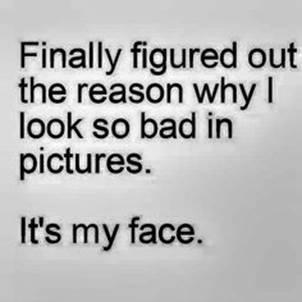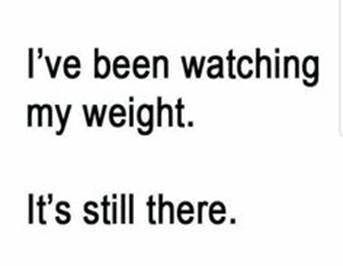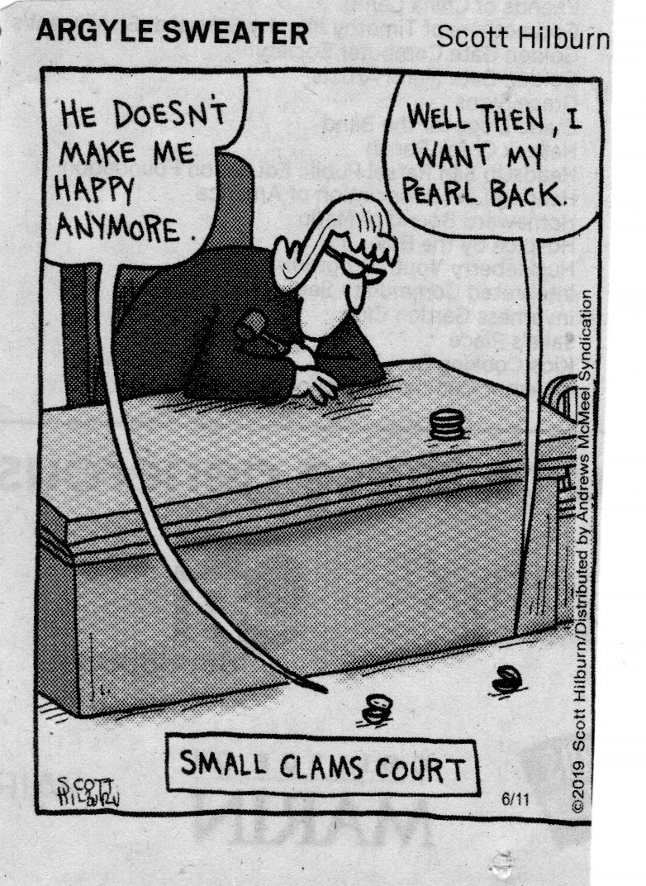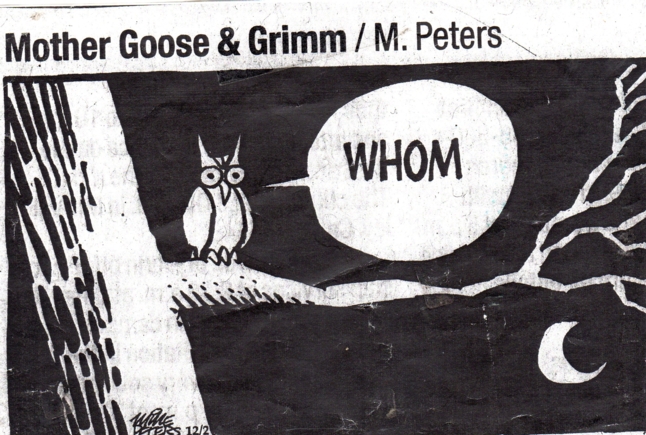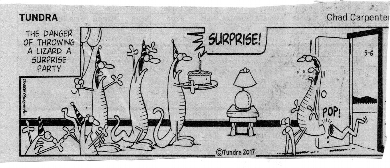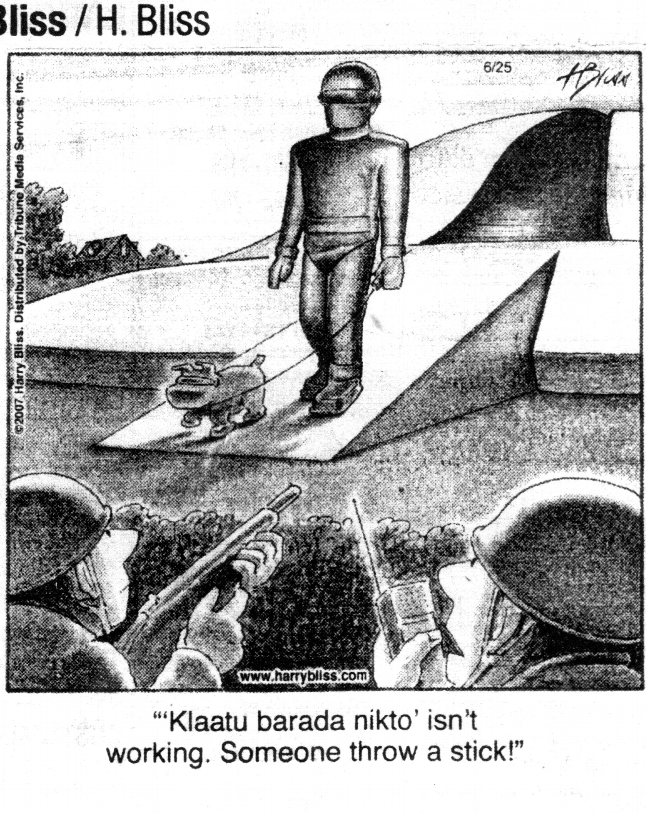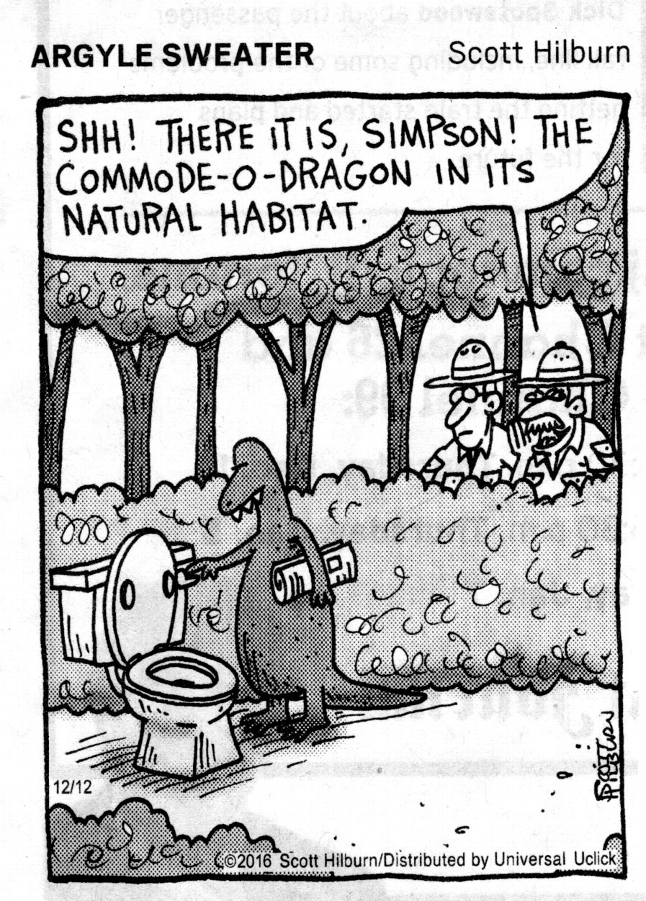 Outgoing mail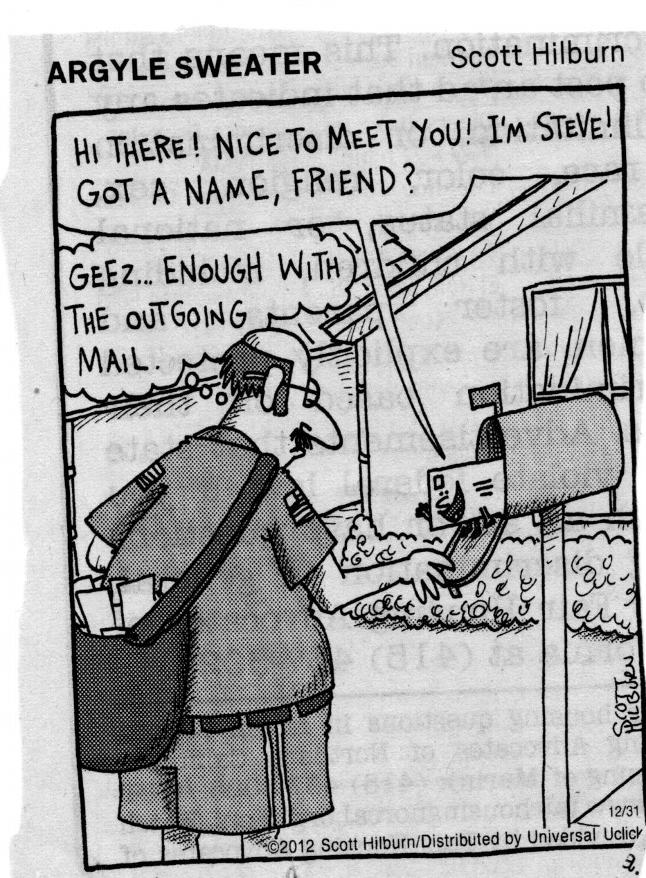 Dog Shaming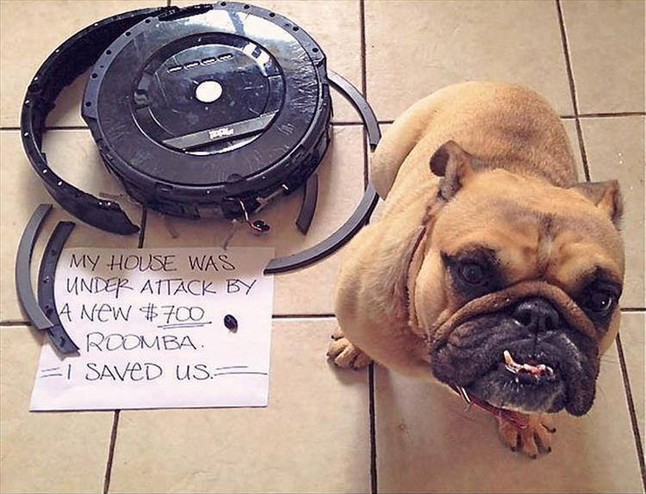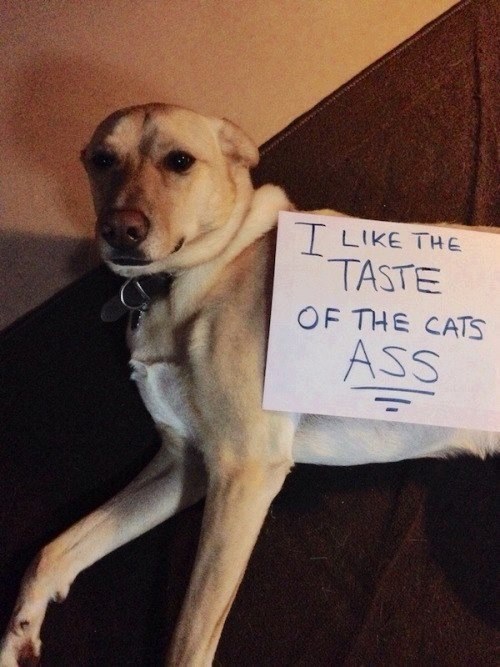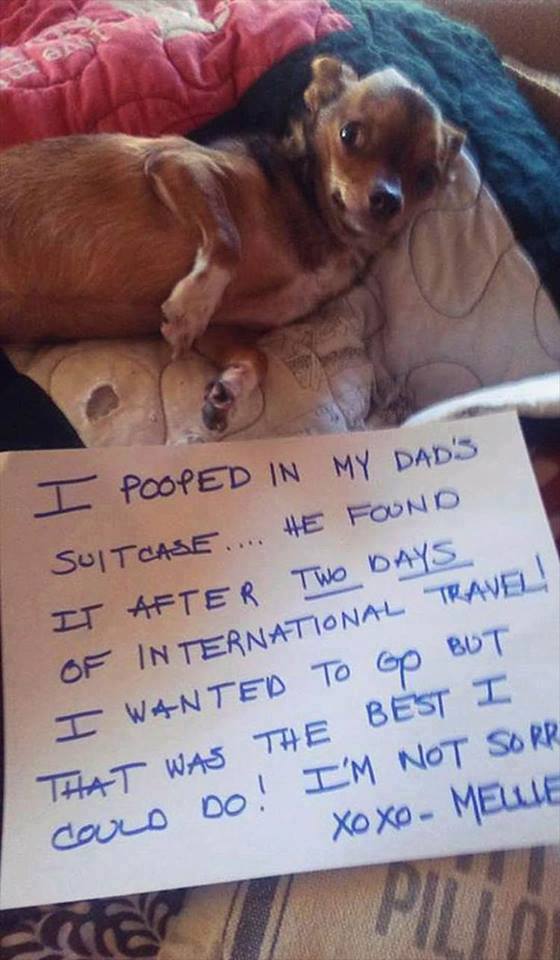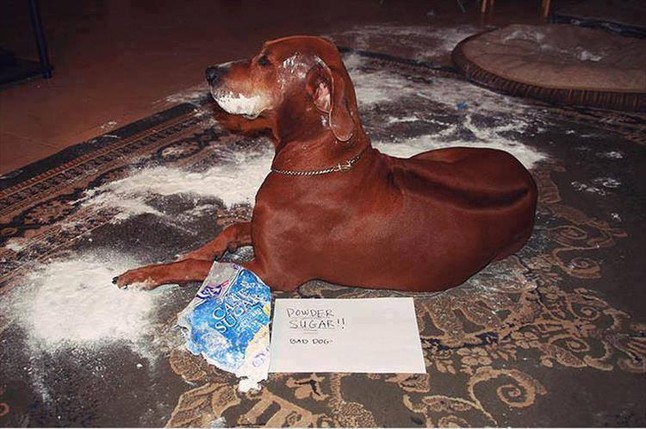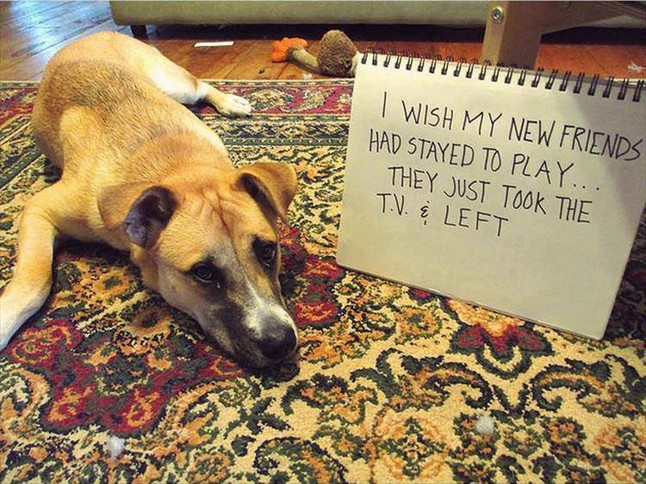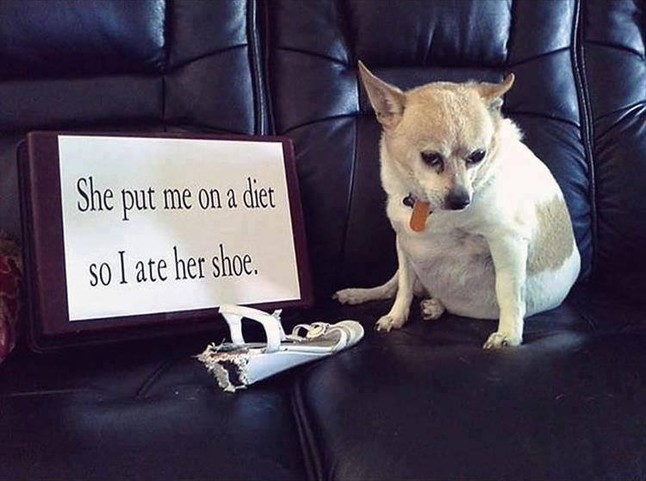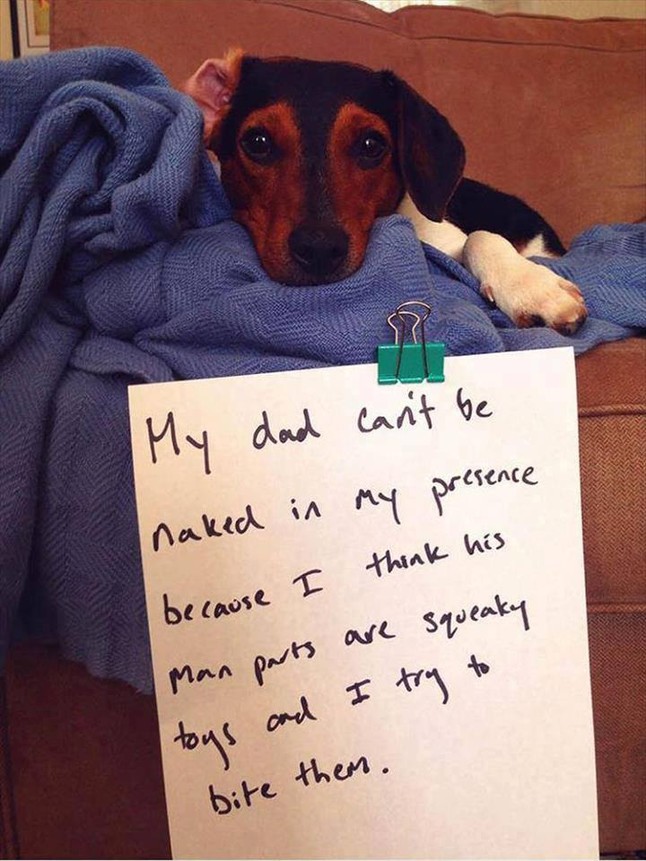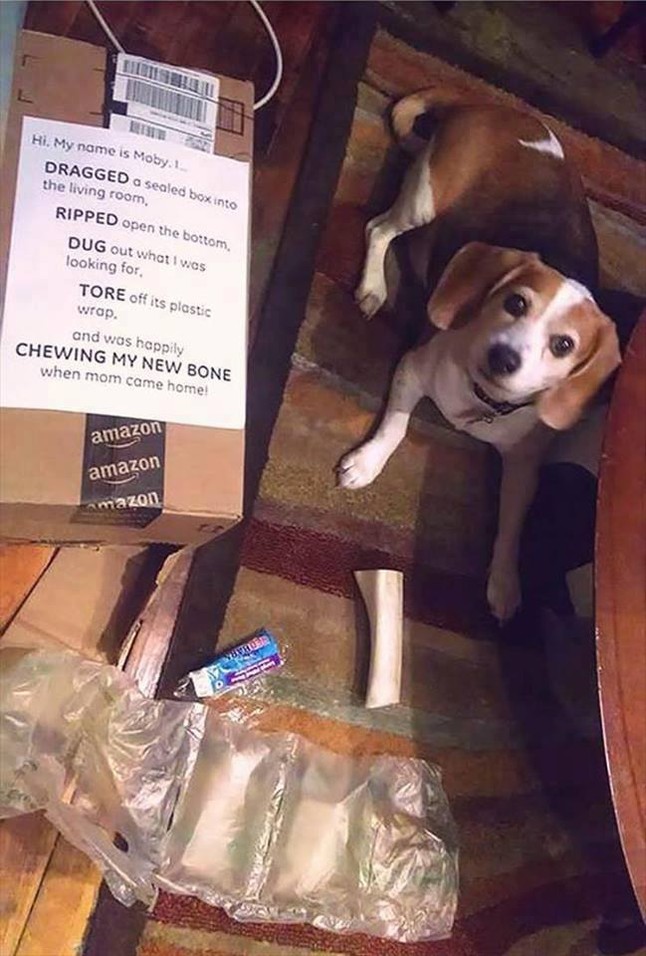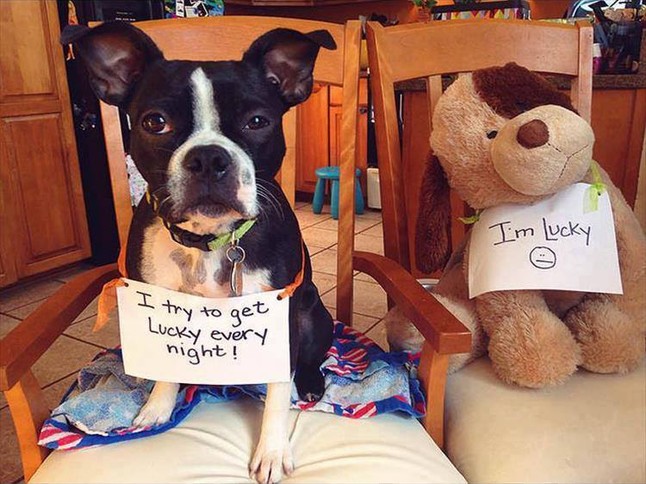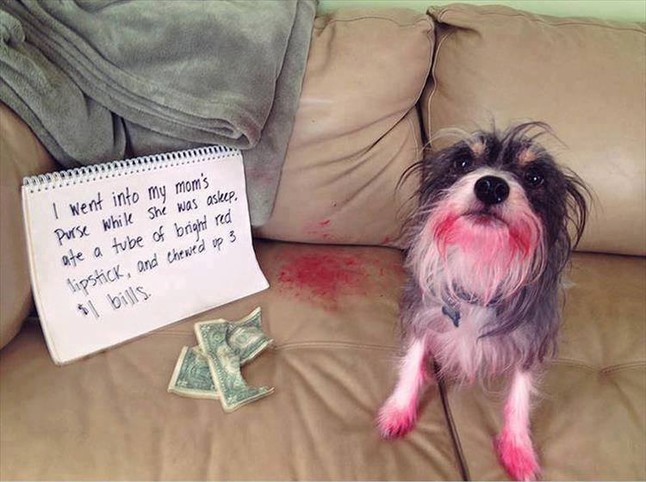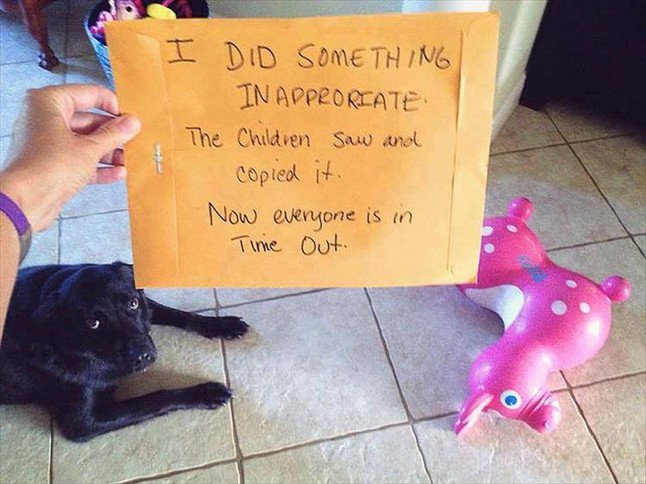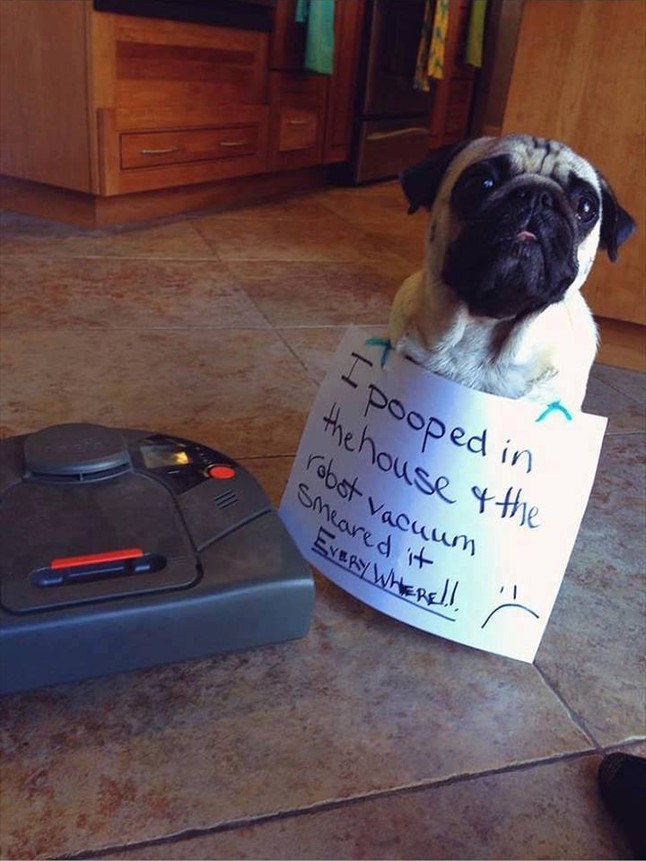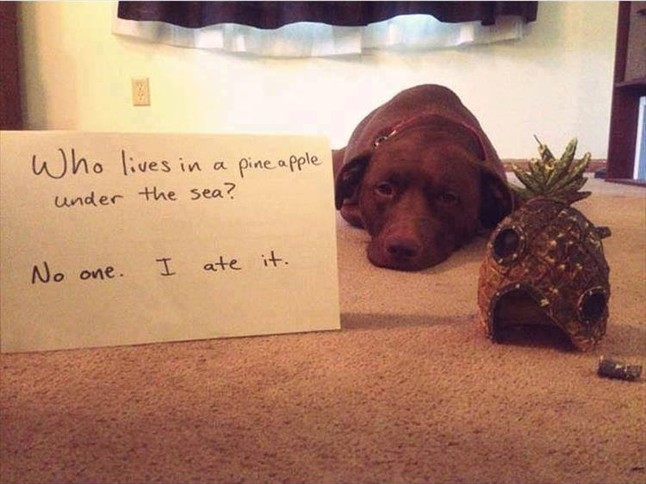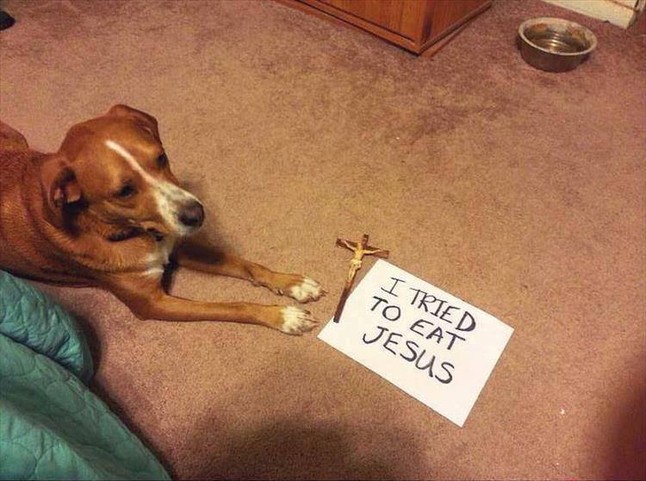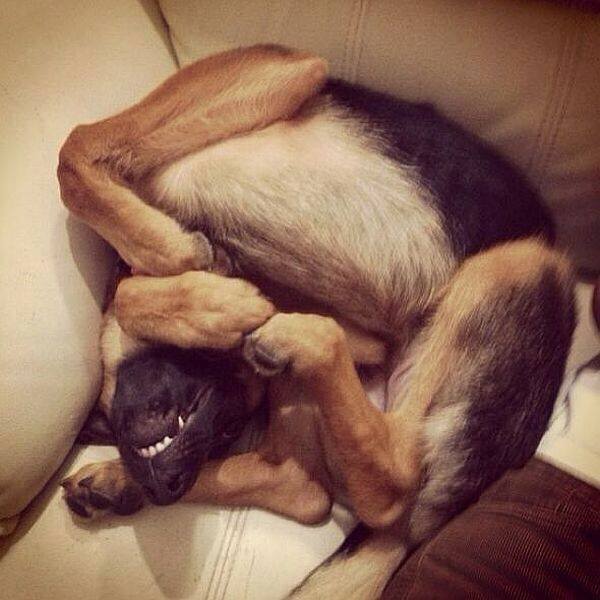 Next time, read the instructions that come with the dog kit ~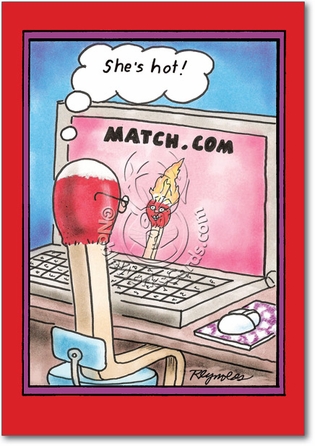 WHAT YOUR FAVE ICE CREAM FLAVOR
SAYS ABOUT YOU

According to 2 studies financed by Baskin Robbins & Dreyers,
who apparently have nothing better to do with their money,
a neurologist from the Smell & Taste Treatment & Research Foundation (no kidding) came up with these amazing & never-before-revealed truths about the characteristics of people who have these ice cream preferences. Darned near as good as a Ouija Board.

VANILLA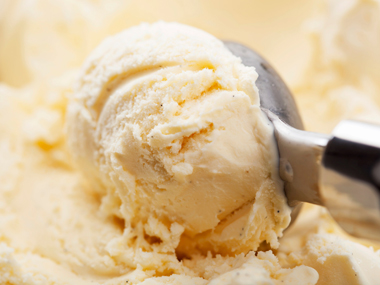 One of the simplest of flavors, but its fans are
actually likely to be colorful, impulsive, idealistic risk-takers who "rely more on intuition than logic." Emotionally expressive & successful in close relationships.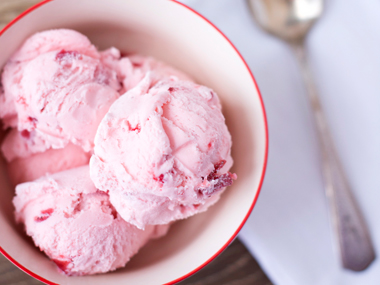 STRAWBERRY
Often tolerant, devoted and introverted. Also, logical & thoughtful.
CHOCOLATE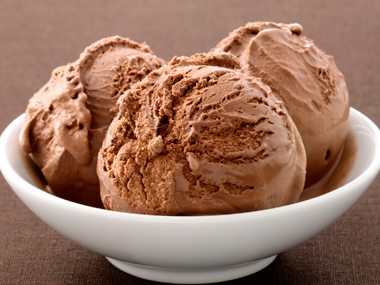 Flirtatious and seductive, and also lively, charming, dramatic and gullible.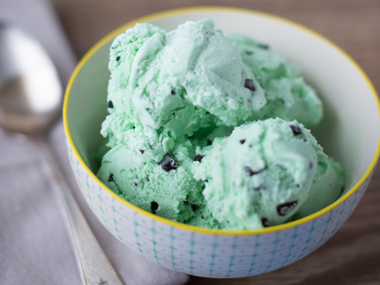 MINT CHOCOLATE CHIP


Ambitious, confident, frugal, and argumentative. "They aren't satisfied until they find the tarnish on the silver lining." However, the researcher predicts that mint chocolate chip lovers are compatible with one another.
RAINBOW SHERBET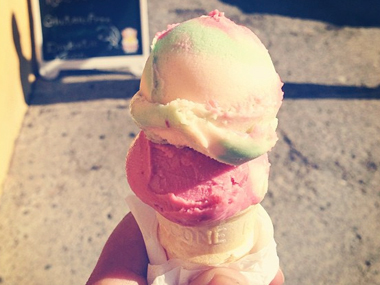 Researchers found that "people who prefer rainbow sherbet are more pessimistic than you would think." Also, analytic and decisive.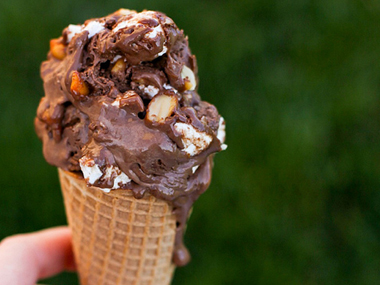 ROCKY ROAD
Most likely aggressive & engaging, but a good listener. Goal-oriented & successful, but sometimes aggressive behavior can "inadvertently hurt the feelings of those that surround him/her."
COFFEE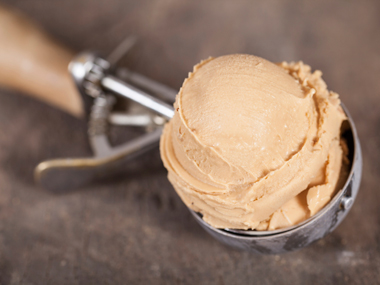 You're probably lively, dramatic and approach life with "gusto." Not concerned about the future and thrive on the "passion of the moment," needing constant stimulation in a romantic relationship.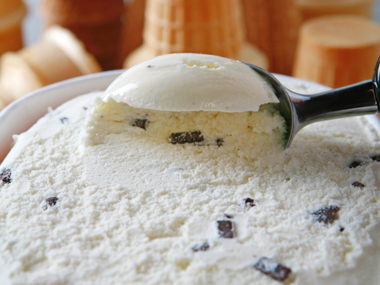 CHOCOLATE CHIP
Generous, competent, and a go-getter.
BUTTER PECAN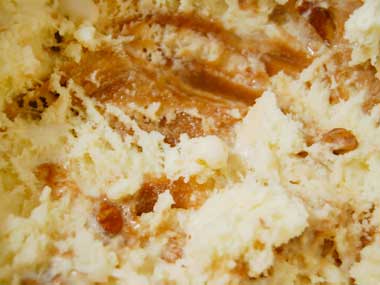 Devoted, conscientious, and respectful, you hold high standards for right & wrong and are afraid of hurting people's feelings.
(Wait a minute! What if you like Baskin-Robbins Bubblegum ice cream?!)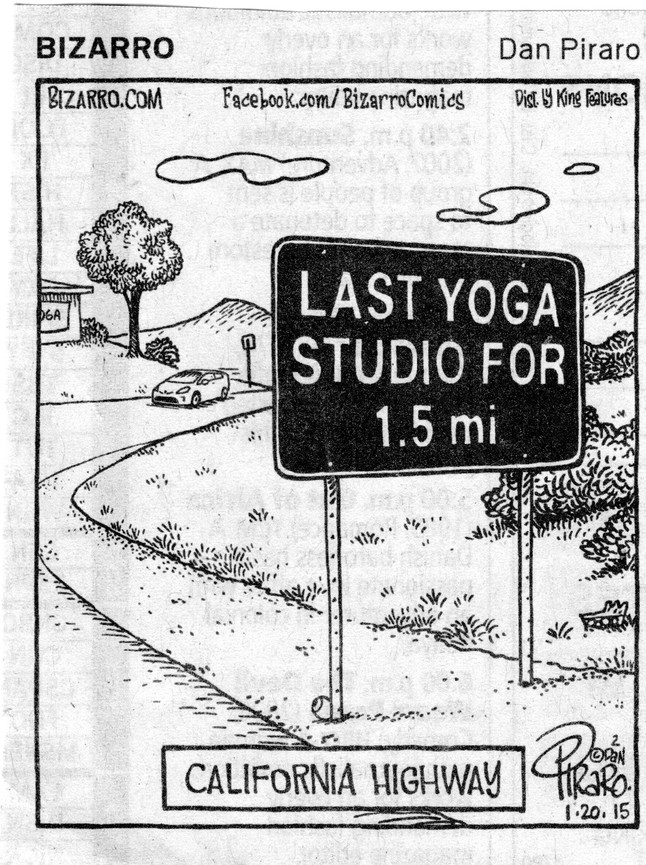 FUNNY PRACTICAL JOKES ON YOUTUBE
FIVE TIPS FOR A WOMAN

1. It is important that a man helps you around the
house & has a job.
2. It is important that a man makes you laugh.

3. It is important to find a man you can count on &
doesn't lie to you.
4. It is important that a man loves you & spoils you.

5. It is important that these four men don't know
each other.
Other than that this is the funniest thing on the Internet, it has no purpose whatsoever. Just watch it & laugh; then watch it & laugh again.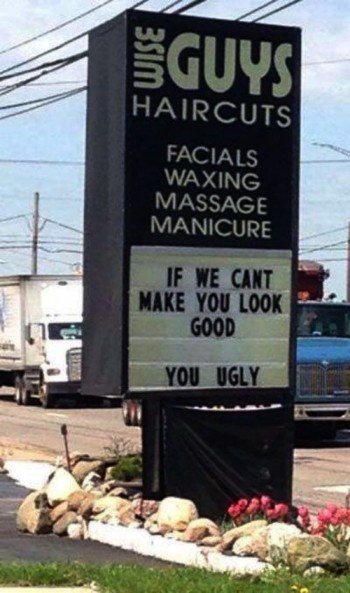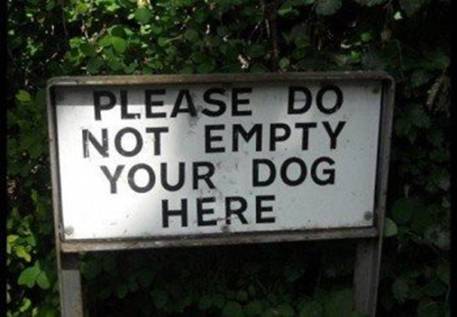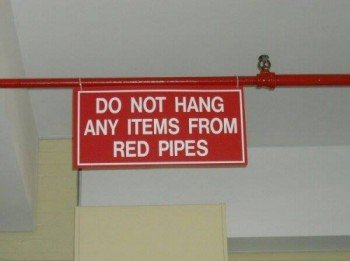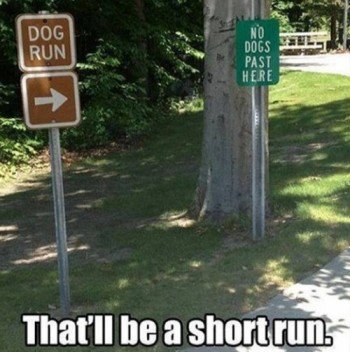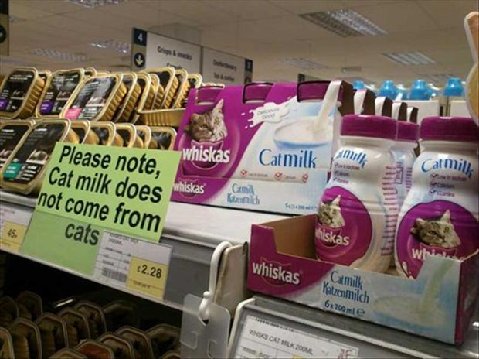 FRACTURED FAX 2-4-12
FRACTURED FAX 1-18-12
CAT ~ the other white meat
(just kidding, Nancy)
FRACTURED FAX 1-12-12
My IQ test came back negative.
FRACTURED FAX 12-4-11
Age doesn't matter unless you're a cheese.
FRACTURED FAX 8-8-11
To see this in full screen, click on 4-arrow button, bottom-right of video.
FRACTURED FAX 8-1-11
Our Lives Explained in Graphs
Thanks, Sharon Pope Jones!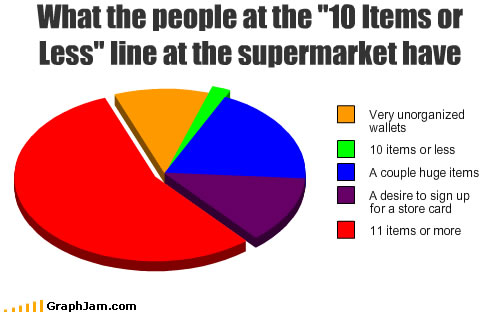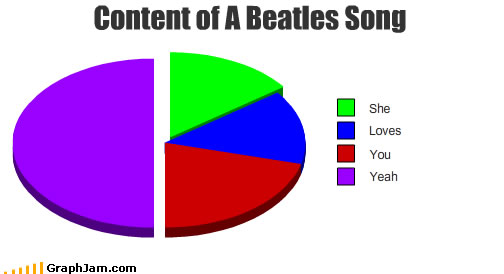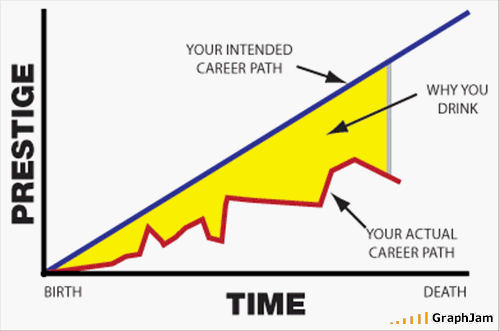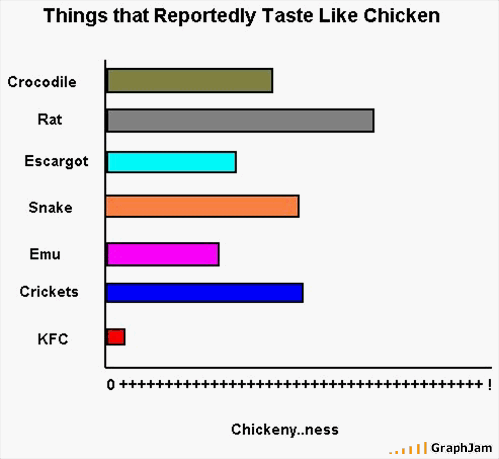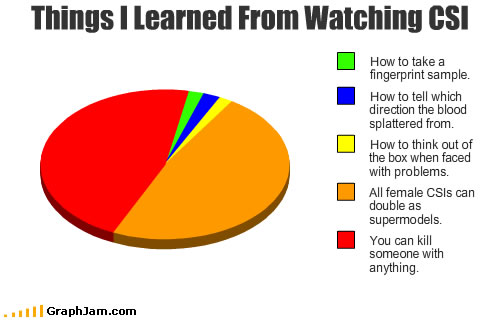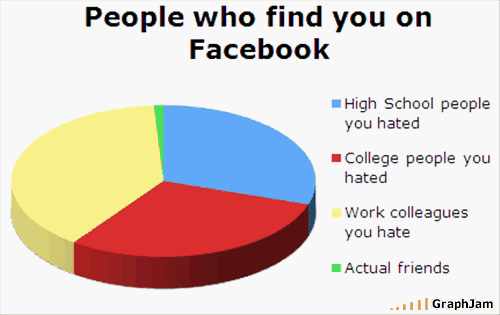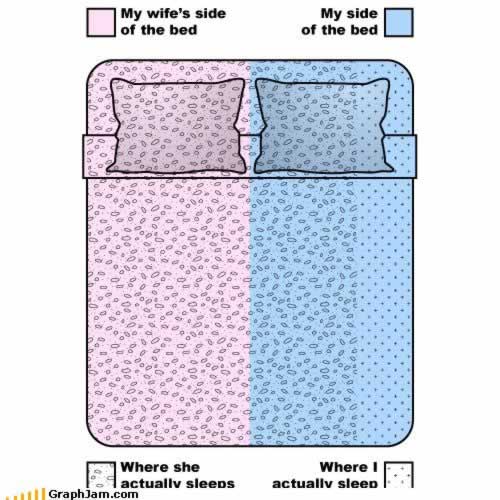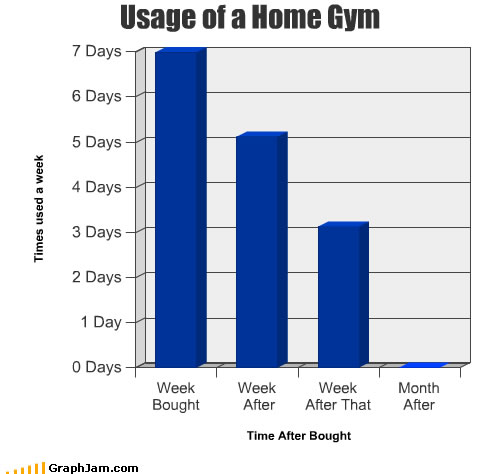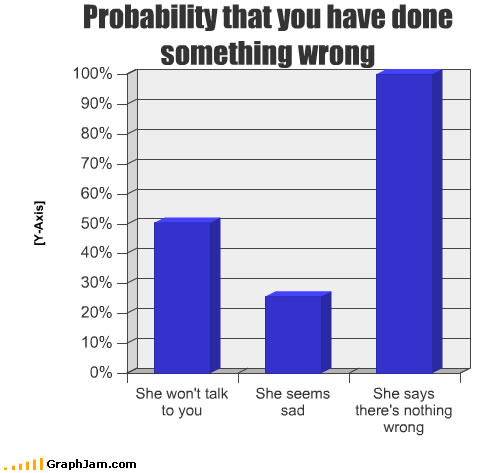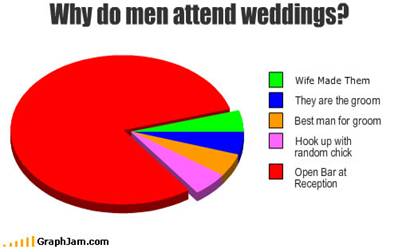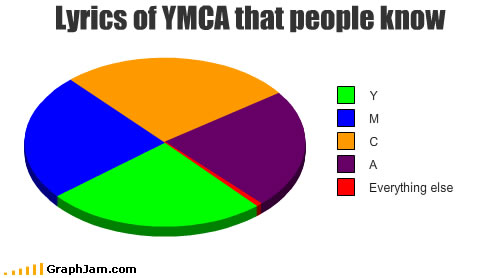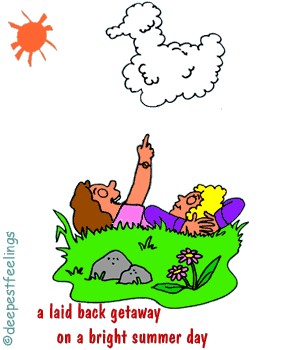 Amazingly Simple
Home Remedies
for Men
AMAZINGLY SIMPLE HOME REMEDIES:
1. AVOID CUTTING YOURSELF WHEN SLICING VEGETABLES BY GETTING SOMEONE ELSE TO HOLD THE VEGETABLES WHILE YOU CHOP.

2. AVOID ARGUMENTS WITH THE FEMALES ABOUT LIFTING THE TOILET SEAT BY USING THE SINK.
3. FOR HIGH BLOOD PRESSURE SUFFERERS ~ SIMPLY CUT YOURSELF AND BLEED FOR A FEW MINUTES, THUS REDUCING THE PRESSURE ON YOUR VEINS. REMEMBER TO USE A TIMER.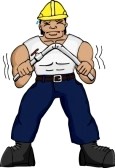 4. A

MOUSE TRAP

PLACED ON TOP OF YOUR ALARM CLOCK WILL PREVENT YOU FROM ROLLING OVER AND GOING BACK TO SLEEP AFTER YOU HIT THE SNOOZE BUTTON.
5. IF YOU HAVE A BAD

COUGH

, TAKE A LARGE DOSE OF LAXATIVES. THEN YOU'LL BE AFRAID TO COUGH.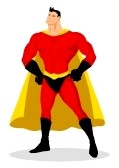 6. YOU ONLY NEED TWO TOOLS IN LIFE - WD-40 AND

DUCT TAPE

. IF IT DOESN'T MOVE AND SHOULD, USE THE WD-40. IF IT SHOULDN'T MOVE AND DOES, USE THE DUCT TAPE.
7. IF YOU CAN'T FIX IT WITH A HAMMER, YOU'VE GOT AN ELECTRICAL PROBLEM.
DAILY THOUGHT
:
SOME PEOPLE ARE LIKE SLINKIES - NOT REALLY GOOD FOR ANYTHING BUT THEY BRING A SMILE TO YOUR FACE WHEN PUSHED DOWN THE STAIRS.

FRACTURED FAX 4-28-11
Why don't sheep shrink
when it rains?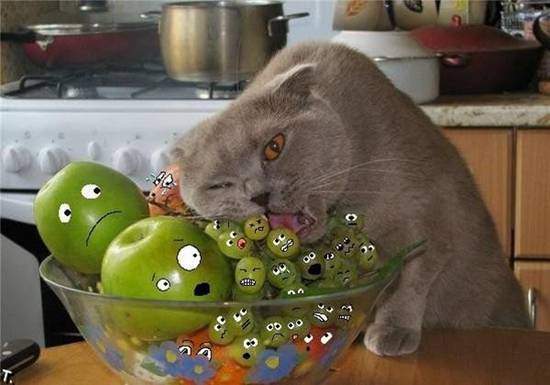 Why didn't Noah swat
those two mosquitoes?
FRACTURED FAX 4-25-11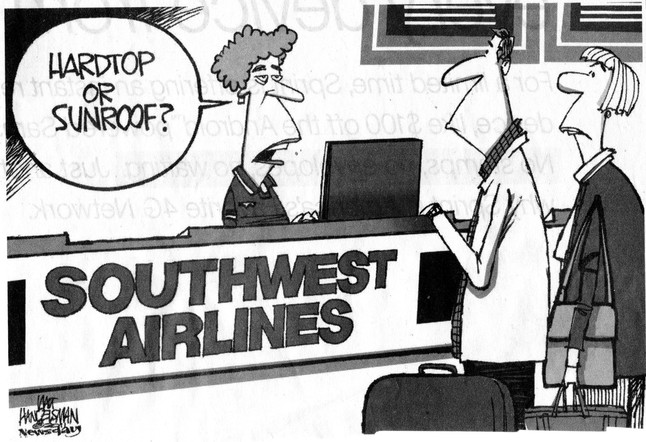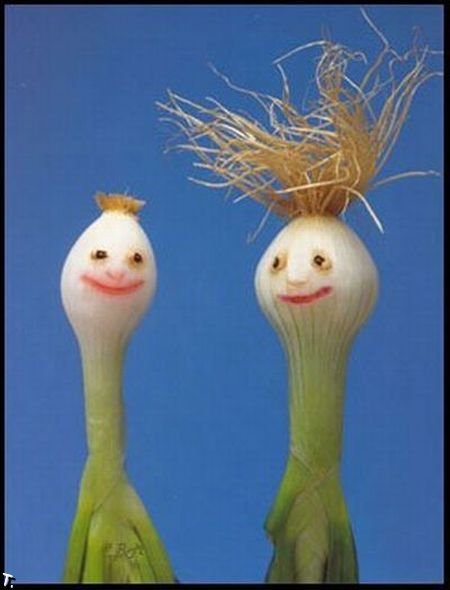 FRACTURED FAX 4-24-11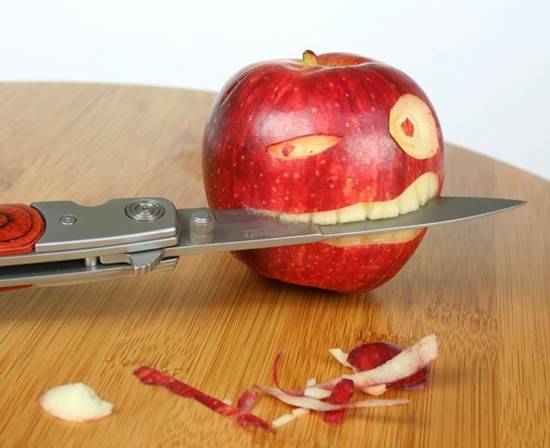 FRACTURED FAX 4-12-11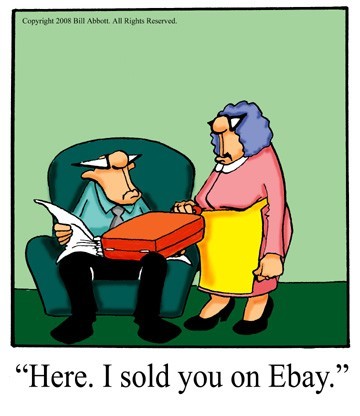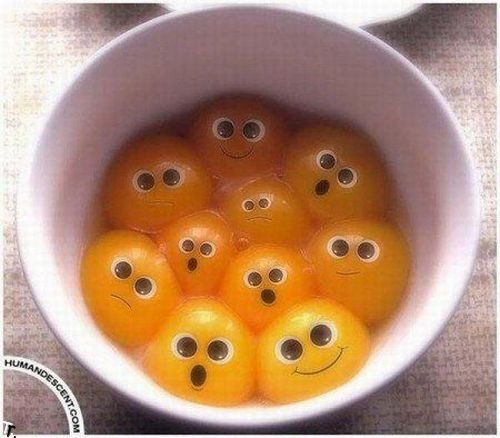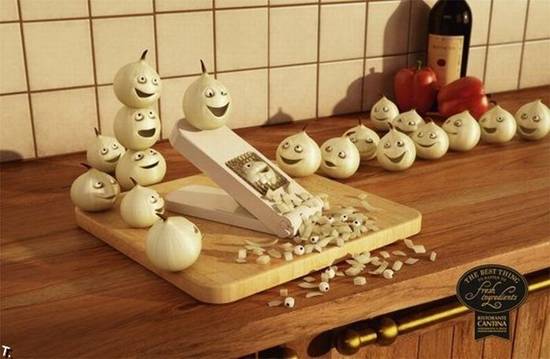 FRACTURED FAX 3-27-11

HUMOR FOR MUSIC LOVERS
If Aida known
you were Carmen,
I'd have made something to Niebelungen.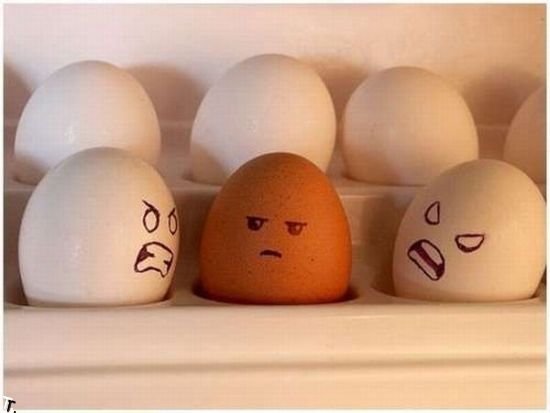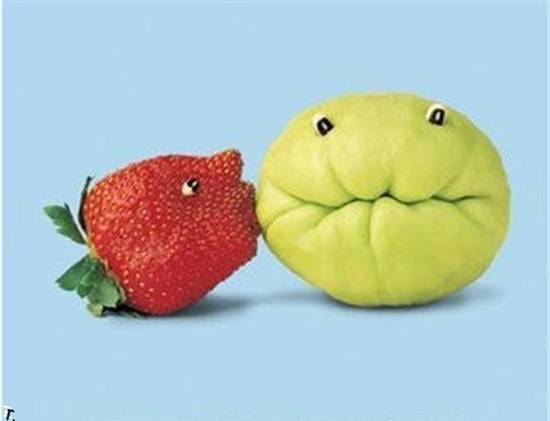 FRACTURED FAX 3-26-11
Catch a falling star........
and you're toast.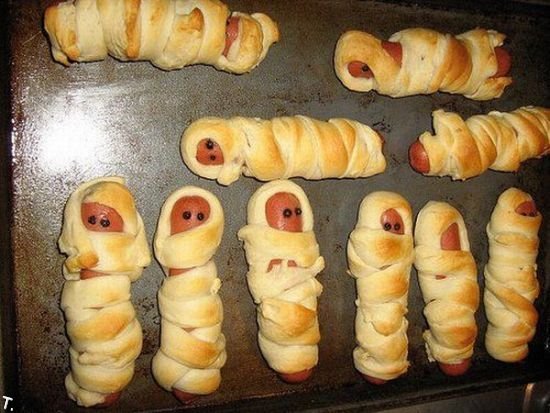 FRACTURED FAX 3/25/11
RESISTANCE IS NOT FUTILE.
IT'S VOLTAGE DIVIDED BY CURRENT.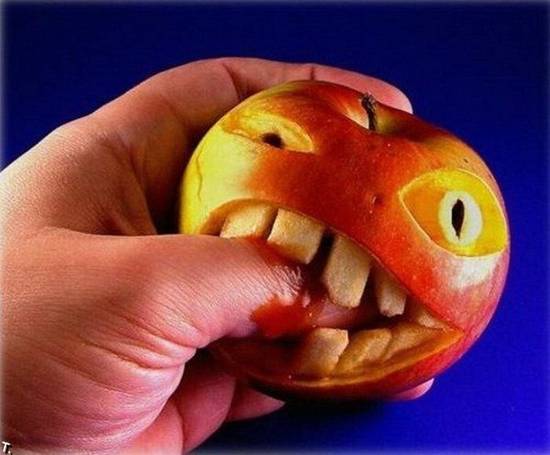 FRACTURED FAX 3/24/11
If you eat pasta, then eat
antipasto, are you still hungry?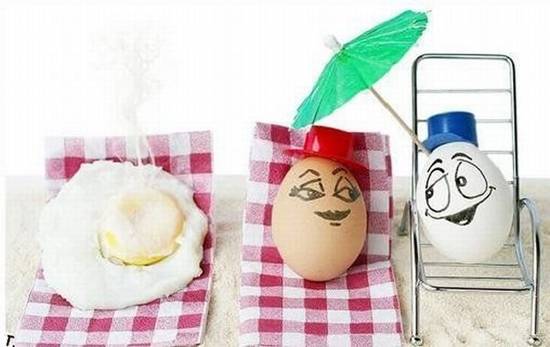 FRACTURED FAX 3/23/11
ENGINEERING: Like math, but louder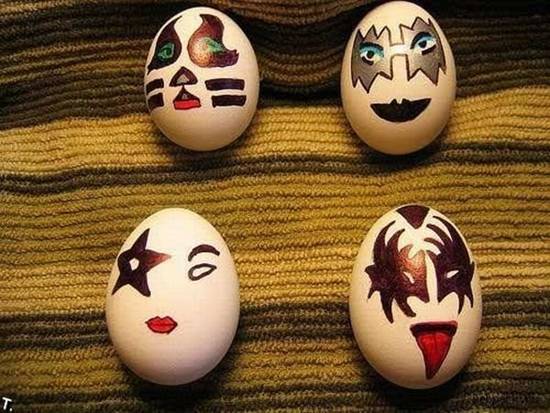 FRACTURED FAX 2/20/11
PUNS FOR REALLY SMART PEOPLE



1.I thought I saw an eye doctor on an Alaskan
island, but it turned out to be an optical
Aleutian.
2.Two silk worms had a race. They ended up in a
tie.
3.Time flies like an arrow. Fruit flies like a banana.
4. No matter how much you push the envelope, it
will still be stationery.
5. She was only a whiskey maker, but he loved her
still.
6. A rubber band pistol was confiscated from
algebra class because it was a weapon of math
disruption.
7. The fattest knight at King Arthur's round table
was Sir Cumference. He acquired his size from
too much pi.
8. Atheism is a non-prophet organization.
9. A hole has been found in the nudist camp wall.
The police are looking into it.
10. I wondered why the baseball was getting
bigger. Then it hit me.


FRACTURED FAX 2/14/11
AN ALLEGED HISTORY OF VALENTINE'S DAY

Gather 'round, kids, and let me tell you the real story of this touchingly
sentimental day. Valentine's Day, it seems, goes back to the 5th
century. And what a century it was. There was something for everybody:
pillaging, torture racks, the occasional boiling of a pesky neighbor, and
outdoor sports -- like stoning.
It was around that time that those nutty Romans decided February
was the perfect month to practice a pagan celebration commemorating a
young man's rite of passage to the god Lupercus. Here's how it worked:

The names of all the village's teenage girls would be placed in a box,
and the young men would each draw a name. Kind of like large families
do when deciding who gives a gift to whom at Christmastime. But in this
case, surprise! the girls were the gifts, and each was assigned to the
young man who had chosen her name as a sexual partner for the whole
year. Think of it as computer dating without the soy latte.
But, alas, it seems that it was an imperfect system. The mating
selection process just didn't seem fair to the girls, all of whom suddenly
developed a chronic case of nighttime headaches. Enter the good pope
Celasius (an unfortunate pope name), who decided that the way to
change things was to change the names in the hat from the town
teenagers to saints. So, instead of partaking of a yearlong sex-ed lab
course, the town's teenage boys would just have to settle for emulating
their drawn saint. It was out with the pagan god Lupercus and in with a
saint of love.
And right before Celasius' eyes stood the good bishop Valentine. "I
got a gig for ya, Val," Celasius said. "You're gonna be the love saint."
Now, that didn't work out real well for Valentine. As the "love saint," he thought
marriage to be a good idea and began uniting couples without so much as drawing
a name out of a hat. And that's when Emperor Claudius came calling. Claudius
thought that married men made bad soldiers (and housekeepers, too, but I digress),
so he did the military thing: he banned marriage. Oh, and bad news for Valentine,
too --- Claudius condemned him to be stoned and beheaded. In no particular order.
But, this story has a happy ending. While Val was cooling his heels in prison
waiting to be dealt his punishment, he became involved with the daughter of the jailer
Asterius. Asterius' daughter was blind, but through the strength of his faith,
Valentine miraculously restored her sight. And just before his execution, he
handed her a farewell message that said, "From your Valentine."
Which makes for a far more touching story than if he'd said to her, "I just can't
take anymore of this --- I'm going out and get stoned."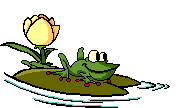 FRACTURED FAX 1-6-11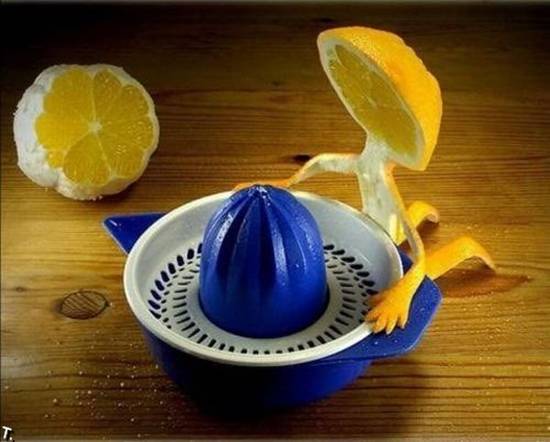 FRACTURED FAX 1-3-11
When a fella just can't take it any more!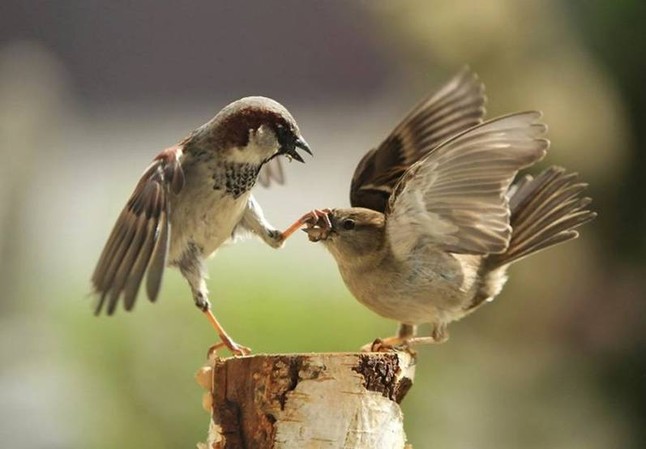 (eggplant)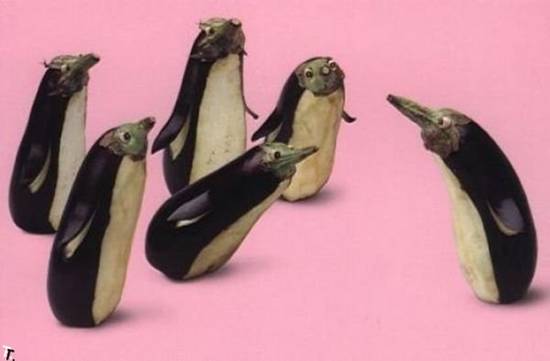 FRACTURED FAX 1-1-11
Why men should not take messages: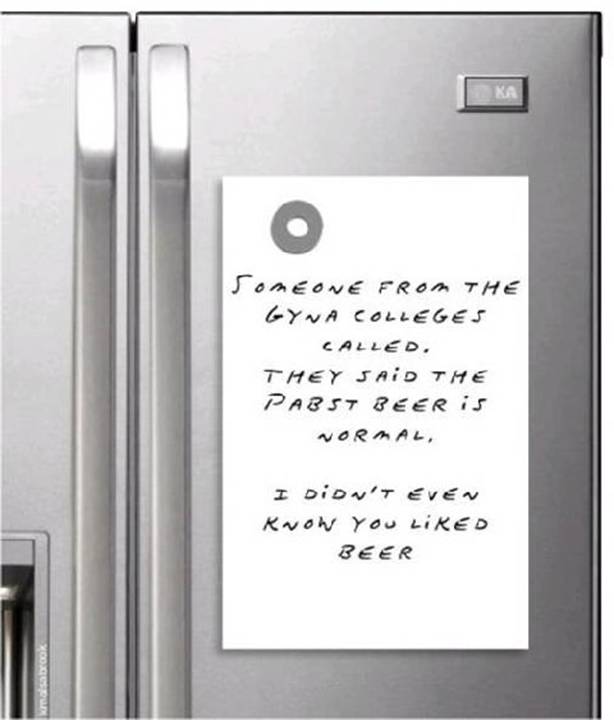 FRACTURED FAX 12-28-10
Thanks, Johnny Crowell!
FRACTURED FAX 11/30-10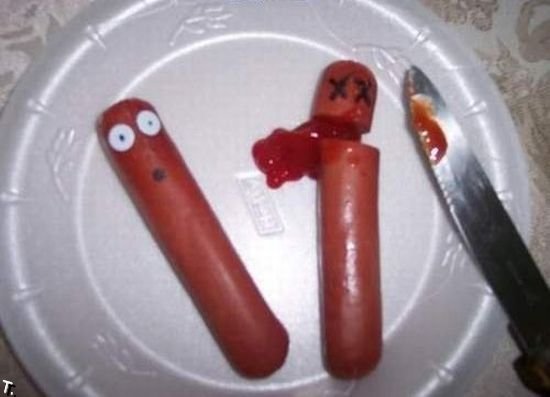 FRACTURED FAX 11-20-10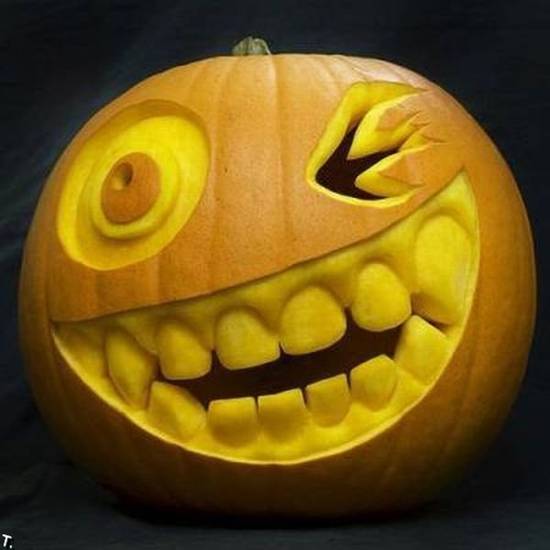 FRACTURED FAX 11-17-10

The next 15 cartoons are brought to you courtesy
of that crazy Donna Brown Black (the girl can't even
make up her mind what color she is). Thanks, Donna !!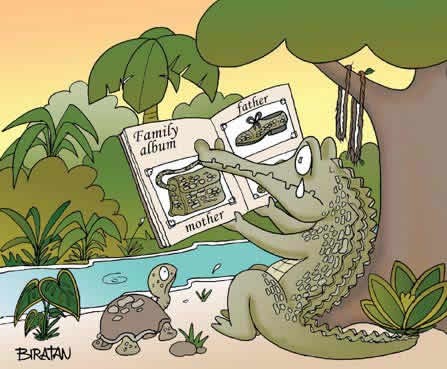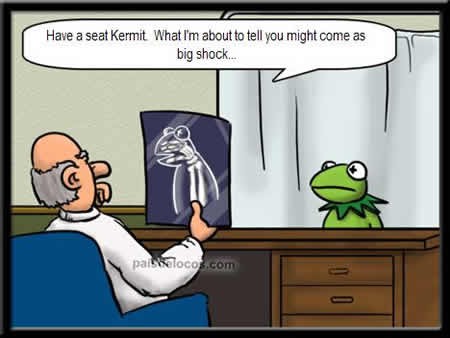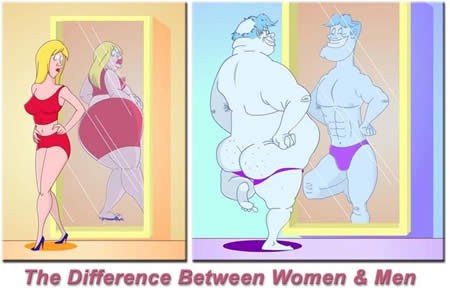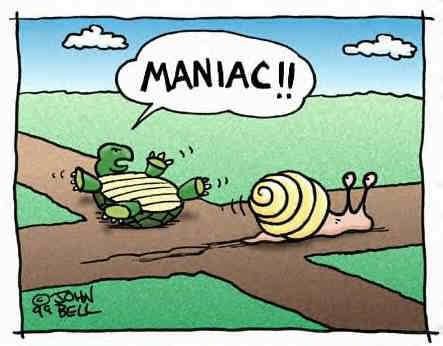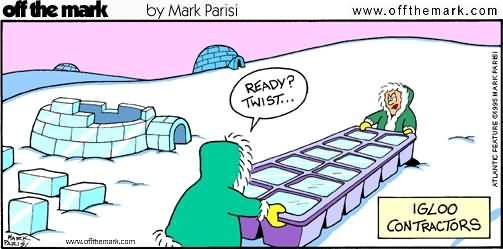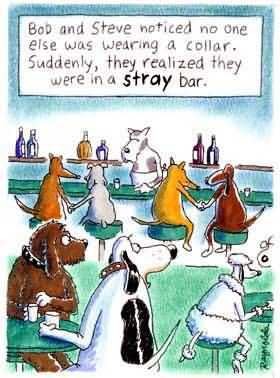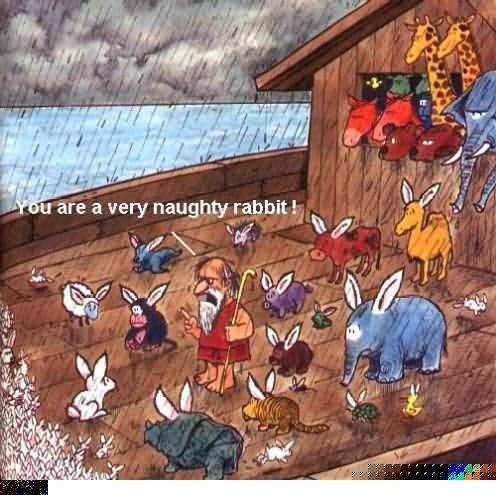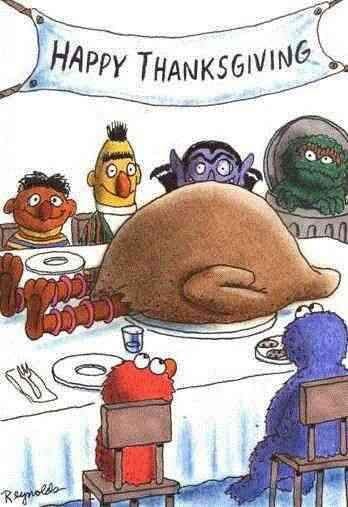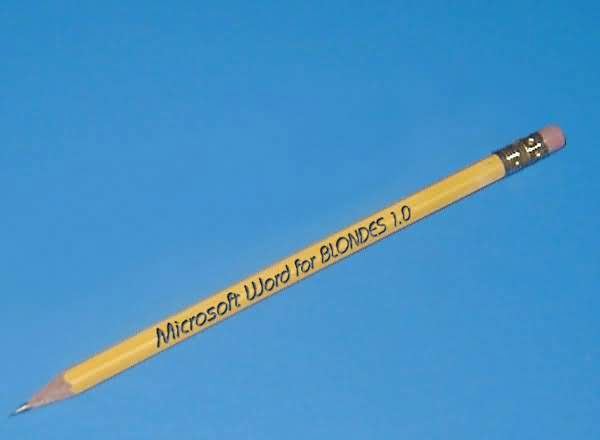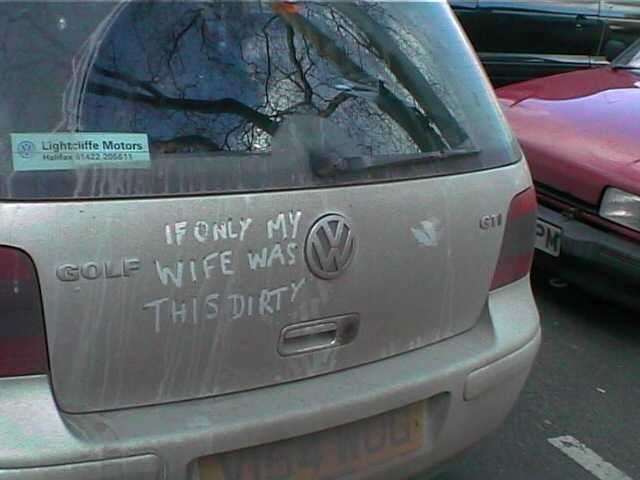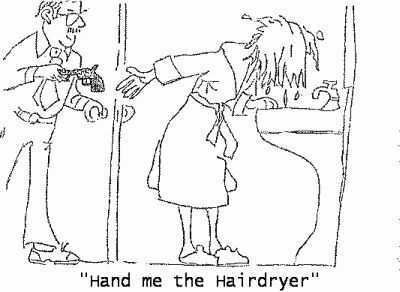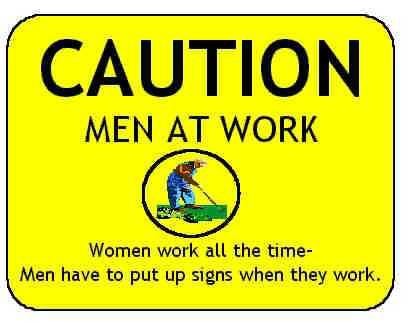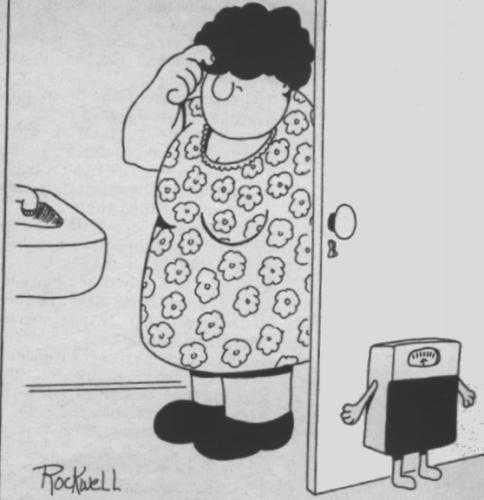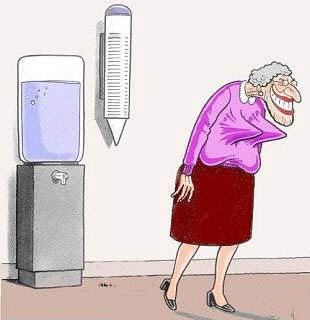 If you stare at this picture long enough,
you should be able to see a giraffe.
This is weird. Give it a try.

FRACTURED FAX 10-26-10
Thanks, Barry!

29 LINES TO MAKE YOU SMILE
BLESSED ARE THE CRACKED, FOR THEY LET IN THE LIGHT!
1. My husband & I divorced over religious
differences. He thought he was God & I
didn't.
2. I don't suffer from insanity. I enjoy every
minute of it.
3. Some people are alive only because it's illegal
to kill them.
4. I used to have a handle on life, but it broke.
5. Don't take life too seriously; no one get out
alive.
6. You're just jealous because the voices only
talk to me.
7. Beauty is in the eye of the beer holder.
8. Earth is the insane asylum for the universe.
9. I'm not a complete idiot -- some parts are
just missing.
10. Out of my mind. Back in 5 minutes.
11. NyQuil, the stuffy, sneezy, why-the-heck-
is-the-room-spinning medicine.
12. God must love stupid people; He made so
many of them.
13. The gene pool could use a little chlorine.
14. Consciousness. That annoying time between
naps.
15. Ever stop to think.... and forget to start
again?
16. Being "over the hill" is much better than
being under it!
17. Wrinkled was not one of the things I wanted
to be when I grew up.
18. Procrastinate Now!!
19. I have a degree in Liberal Arts. Do you
want fries with that?
20. A hangover is the wrath of grapes.
21. A journey of a thousand miles begins with a
cash advance.
22. Stupidity is not a handicap. Park elsewhere!
23. They call it PMS because Mad Cow Disease
was already taken.
24. He who dies with the most toys is nontheless
DEAD.
25. A picture is worth a thousand words, but it
uses up three thousand times the memory.
26. Ham and eggs...A day's work for a chicken,
a lifetime commitment for a pig.
27. The trouble with life is there's no
background music.
28. The original point and click interface was a
Smith & Wesson.
29. I smile because I don't know what the heck
is going on.
Appreciate every single thing you have, especially your friends. Life is too short and friends are too few.


FRACTURED FAX 10-23-10
With enough thrust, pigs can fly just fine!
FRACTURED FAX 10-22-10
How can you tell when you're out of invisible ink?
FRACTURED FAX 10-21-10
All those who believe in psychokinesis,
raise my hand.
Nothing Fractured about these Fax! The road of the
Future, Mavs! 19-21-19
FRACTURED FAX 8/24/10

EVER WONDER WHY....
* women can't put on mascara with their mouths closed?
* you don't ever see the headline "Psychic Wins Lottery"?
* you have to click "Start" to stop Windows 98?
* lemon juice is made with artificial flavor, while dishwashing liquid
is made with real lemons?
* the man who invests all your money is called a broker?
* there isn't a mouse-flavored catfood?
* who tastes dog food when it has a "new & improved" flavor?
* Noah didn't swat those two mosquitoes?
* they sterilize the needle for lethal injections?
* they don't make the whole plane out of the material used for the
indestructible black box?
* sheep don't shrink when it rains?

AND....
In case you need further proof that the human race is doomed because of
stupidity, here are some actual label instructions on consumer goods:
On a Sears hairdryer: "Do not use while sleeping."
(DARN, and that's the only time I have to work on my hair.)
On a bag of Fritos: "You could be a winner! No purchase necessary.
Details inside."
(the shoplifter special?)
On a bar of Dial soap: "Directions: Use like regular soap."
(thanks for the tip)
On Marks & Spencer Bread Pudding: "Product will be hot after heating."
(whew! that was close!)
On packaging for a Rowenta iron: "Do not iron clothes on body."
(yeah, but it saves time...)
On Boot's Children's Cough Medicine: "Do not drive a car or operate
machinery after taking this medication."
(We could really reduce the rate of construction accidents if we could just
get those 5-year-olds with head-colds off those forklifts.)
On Nytol Sleep Aid: "Warning: May cause drowsiness."
(and I'm taking this for....)
On most brands of Christmas lights: "For indoor or outdoor
use only."
(as opposed to......)
On Sundsbury's peanuts: "Warning: contains nuts."
(news flash)
On an American Airlines package of nuts: "Instructions:
Open packet, eat nuts."
(Step 3, maybe fly Delta?)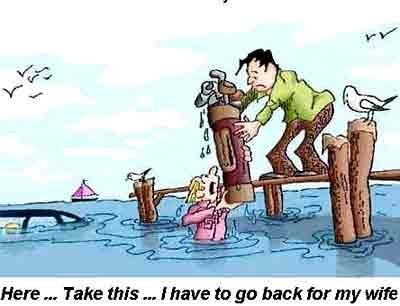 FRACTURED FAX 8/12/10

How Fairy Tales Really End, Scene 1
This is not my fault. It's Pat Bailey's.
CINDERELLA
T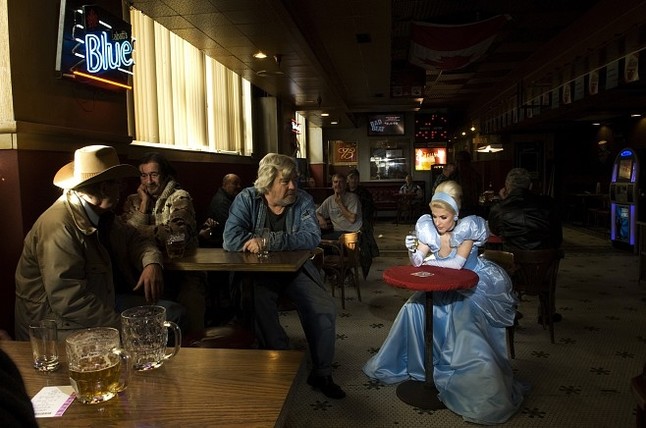 How Fairy Tales Really End, Scene 2
More of Pat's insanity--
M
How Fairy Tales Really End, Scene 3
Who's in charge of Pat today?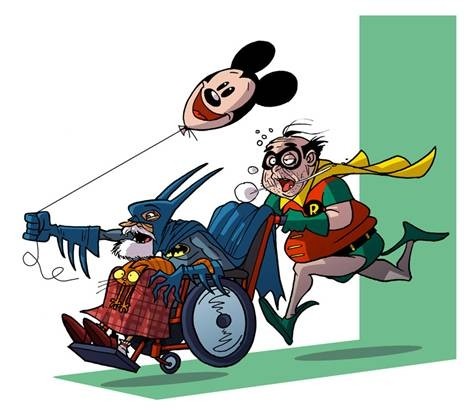 FRACTURED FAX 8/17/10
HOW FAIRY TALES REALLY END, Scene 4
THE LITTLE MERMAID
FRACTURED FAX 8/18/10
HOW FAIRY TALES REALLY END, Scene 5
BELLE (BEAUTY & THE BEAST)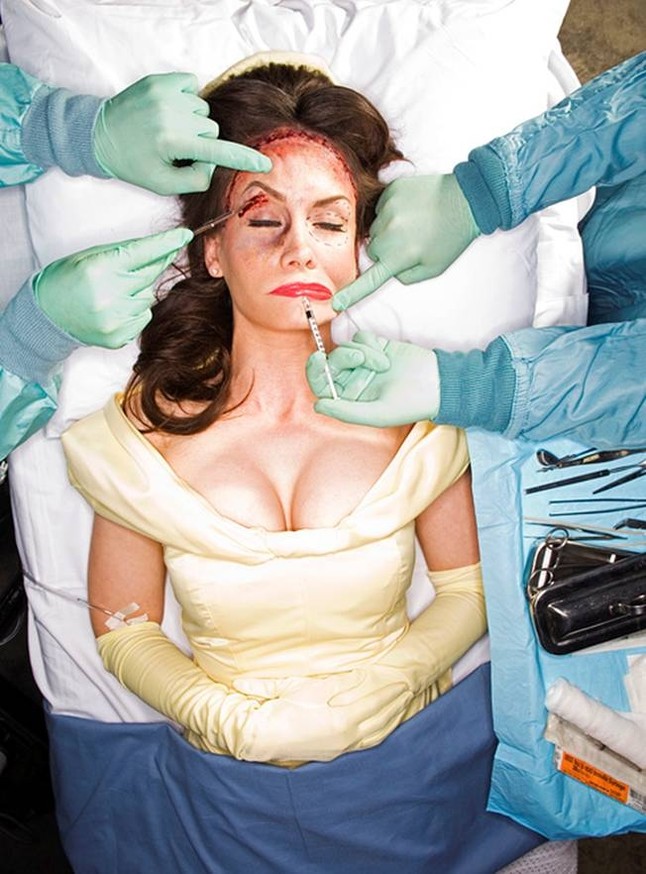 FRACTURED FAX 8/19/10
HOW FAIRY TALES REALLY END, Scene 6
Sleeping Beauty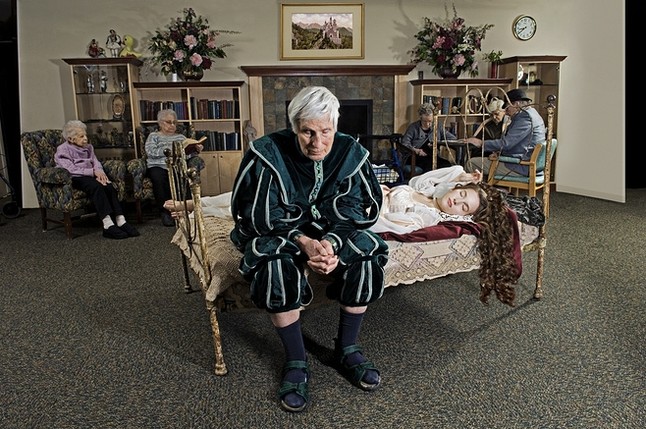 FRACTURED FAX 8/19/10
HOW FAIRY TALES REALLY END, Scene 7
Jasmine (Aladdin)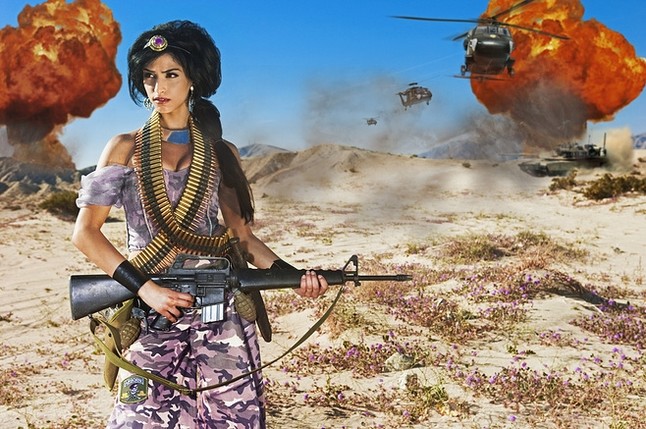 FRACTURED FAX 8/23/10
HOW FAIRY TALES REALLY END, Scene 8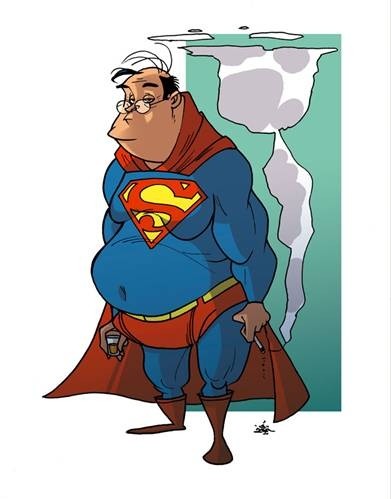 FRACTURED FAX 8/7/10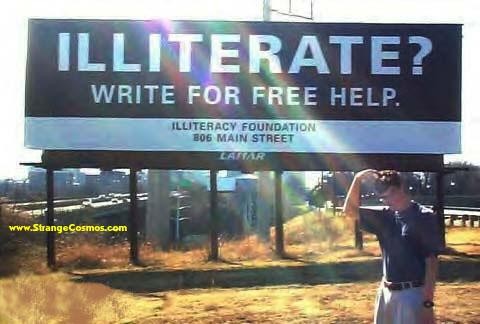 FRACTURED FAX 8/6/10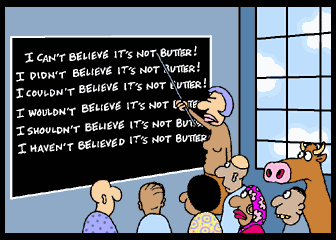 FRACTURED FAX 8/5/10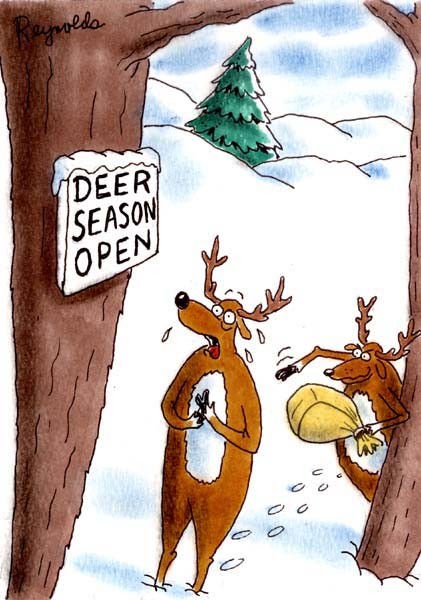 Thanks, Donna!
FRACTURED FAX 8/4/10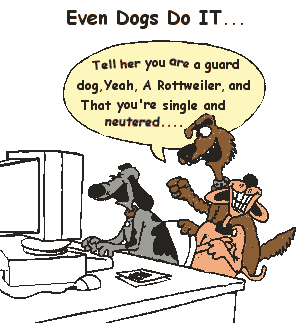 FRACTURED FAX 8/3/10

I like cats. I just can't eat a whole
one by myself.
FRACTURED FAX 8/2/10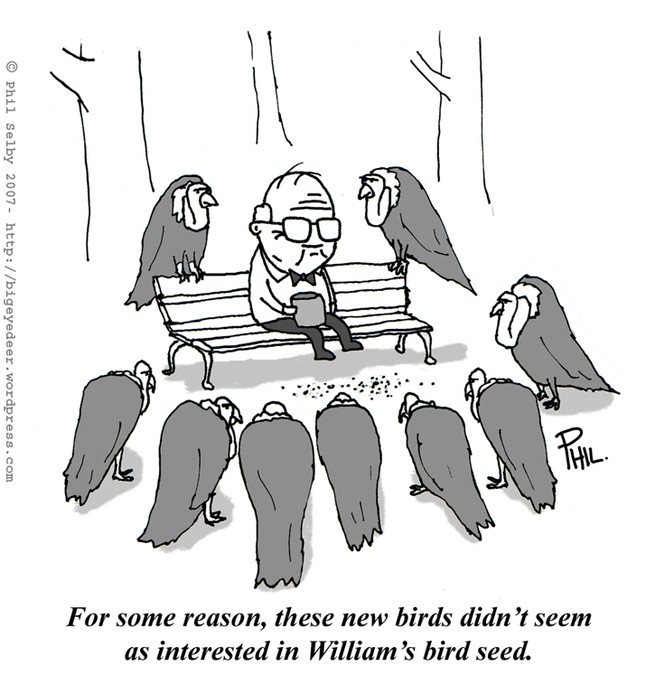 FRACTURED FAX 7/21/10
Ok, so what is the speed of dark?
FRACTURED FAX 7/20/10

AND NOW, MAVS, A HISTORY LESSON.....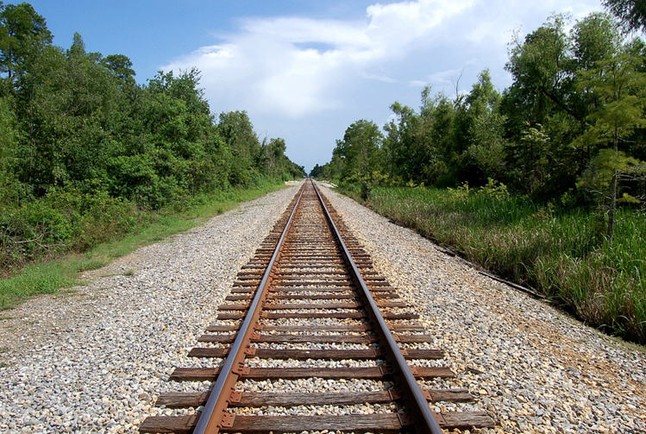 The US standard railroad gauge (distance between the rails) is 4 feet, 8.5 inches. That's an exceedingly odd number.
Why was that gauge used? Because that's the way they built them in

England

, and English expatriates designed the US railroads.
Why did the English build them like that? Because the first rail lines were built by the same people who built the pre-railroad tramways, and that's the gauge they used.
Why did 'they' use that gauge then? Because the people who built the tramways used the same jigs and tools that they had used for building wagons, which used that wheel spacing.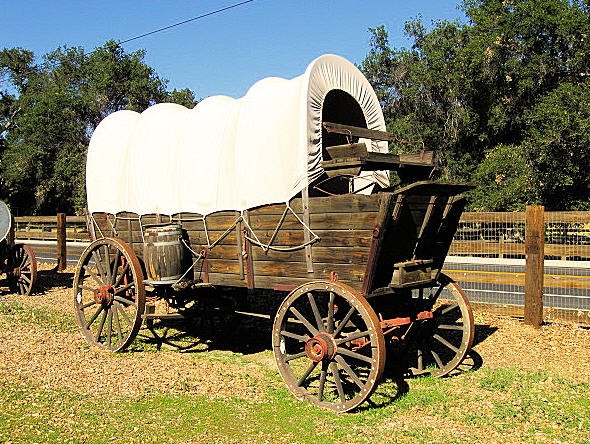 Why did the wagons have that particular odd wheel spacing? Well, if they tried to use any other spacing, the

wagon wheels

would break on some of the old, long distance roads in England , because that's the spacing of the wheel ruts.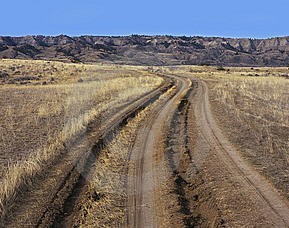 So who built those old rutted roads? Imperial Rome built the first long distance roads in Europe (including England ) for their legions. Those roads have been used ever since.
And the ruts in the roads? Roman war chariots formed the initial ruts, which everyone else had to match for fear of destroying their wagon wheels.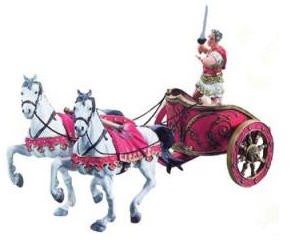 Since the chariots were made for Imperial

Rome

, they were all alike in the matter of wheel spacing. Therefore the United States standard railroad gauge of 4 feet, 8.5 inches is derived from the original specifications for an Imperial Roman war chariot. Bureaucracies live forever.
So the next time you are handed a specification/procedure/process and wonder 'What horse's ass came up with this?' , you may be exactly right. Imperial

Roman army

chariots were made just wide enough to accommodate the rear ends of two

war horses

. (Two horses' asses.)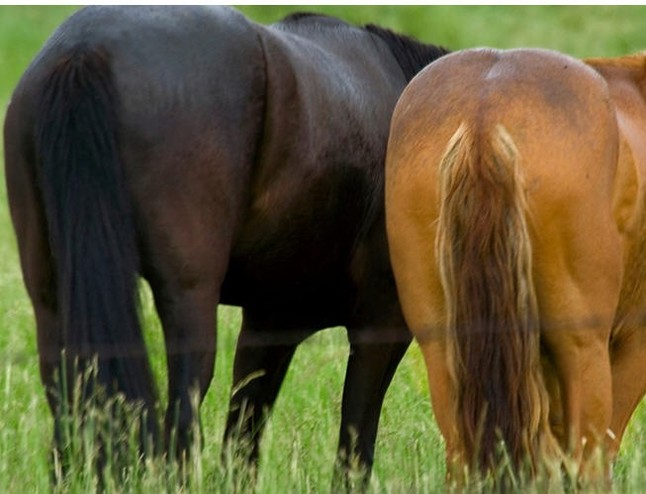 Now, the twist to the story:
When you see a

Space Shuttle

sitting on its

launch pad

, there are two big

booster rockets

attached to the sides of the main fuel tank. These are

solid rocket boosters

, or SRBs. The SRBs are made by Thiokol at their factory in Utah
The
engineers who designed the SRBs would have preferred to make them a bit fatter, but the SRBs had to be shipped by train from the factory to the launch site. The railroad line from the factory happens to run through a tunnel in the mountains, and the SRBs had to fit through that tunnel. The tunnel is slightly wider than the railroad track, and the railroad track, as you now know, is about as wide as two horses' behinds.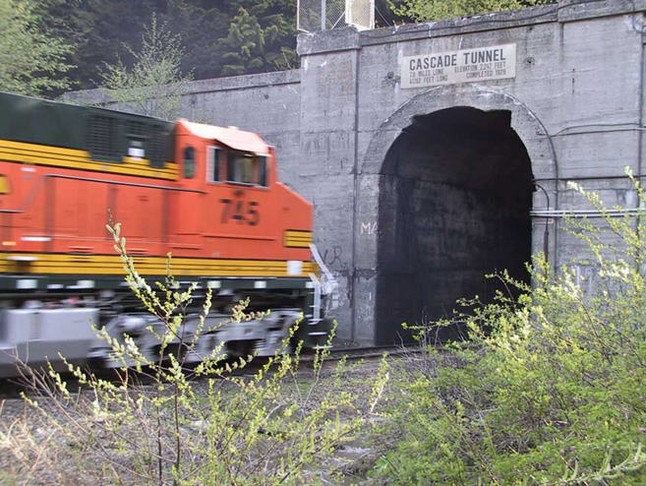 So, a major Space Shuttle design feature of what is arguably the world's most advanced transportation system was determined over two thousand years ago by the width of a horse's ass. And you thought being a horse's ass wasn't important?
FRACTURED FAX 7/15/10

FRACTURED FAX 7/5/10
FRACTURED FAX 6/23/10
Life boils down
to 2 questions...


1. Should I get a dog.....?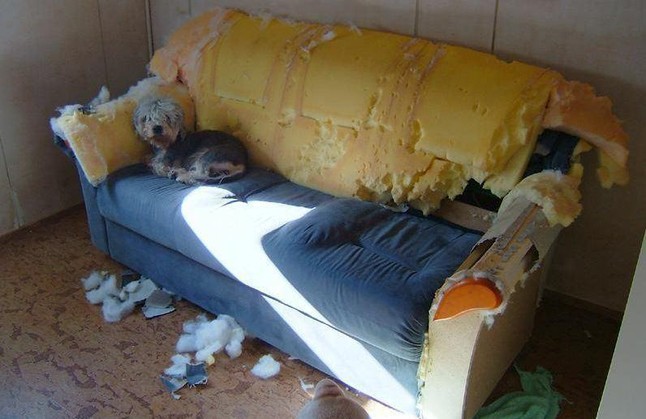 OR...

2.. Should I have children?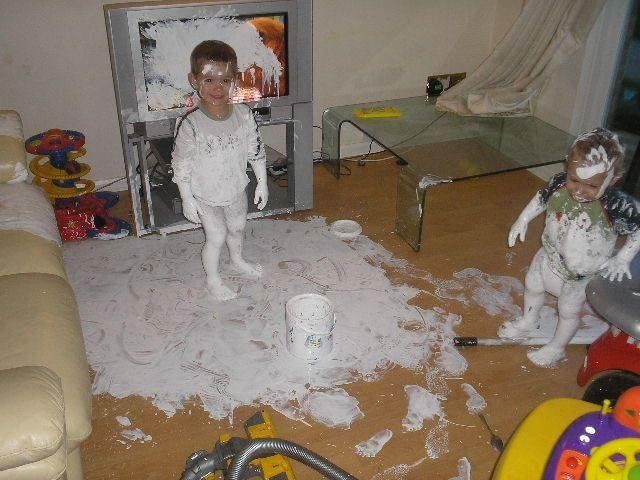 FRACTURED FAX 6/21/10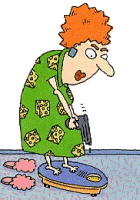 FRACTURED FAX 6/11/10
Thanks, Pat!
WHY TEACHERS DRINK... (under construction) 9-8-22)
FRACTURED FAX 6/9/10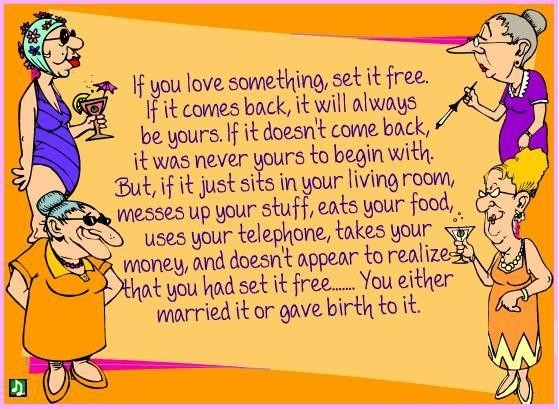 FRACTURED FAX 6/8/10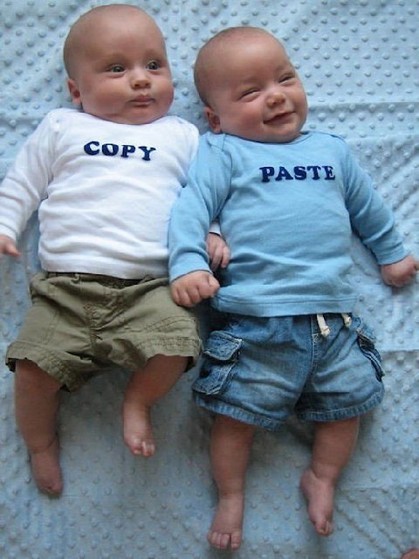 FRACTURED FAX 6/7/10


FRACTURED FAX 6/6/10
FRACTURED FAX 6/4/10
(Thanks, Pat!)


FRACTURED FAX 5/28/10

This picture is only for HALF of you out there: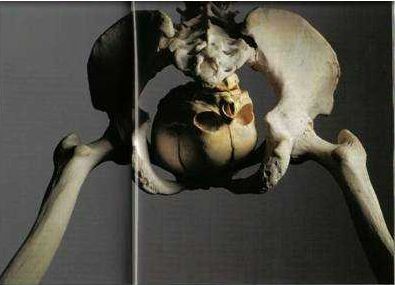 FRACTURED FAX 5/21/10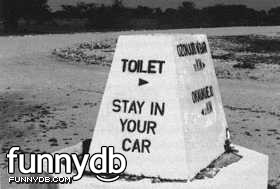 FRACTURED FAX 5/14/10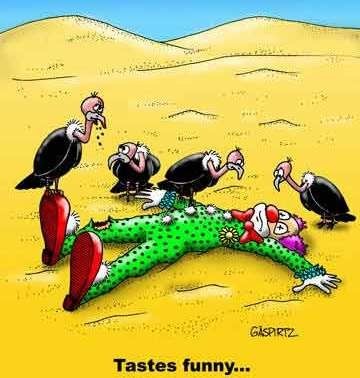 FRACTURED FAX 5/10/10
FRACTURED FAX 5/8/10

AND DONT'T DRINK AND SPELL!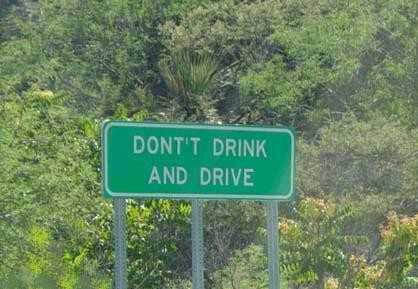 FRACTURED FAX 5/4/10
SO..... IF WE DON'T WALK OR DRIVE, WE'RE HOME FREE?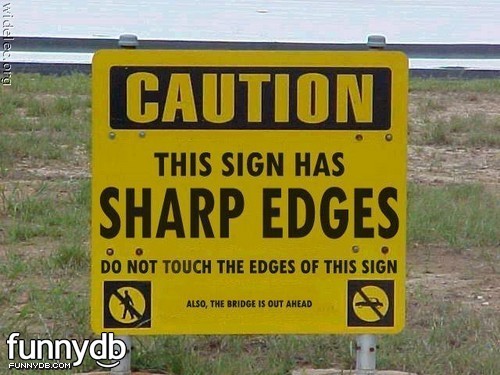 FRACTURED FAX 5/2/10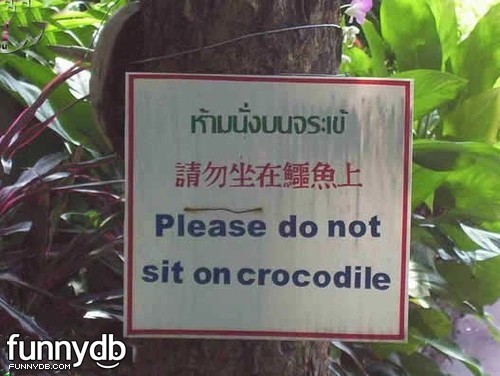 Uh....... ok.....

FRACTURED FAX 5/1/10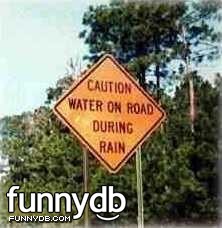 FRACTURED FAX 4/30/10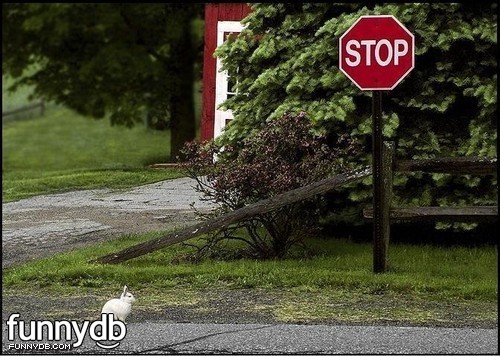 FRACTURED FAX 4/29/10
Another belief of mine: that everyone
else my age is an adult, whereas
I am merely in disguise.
Margaret Atwood
FRACTURED FAX 4/18/10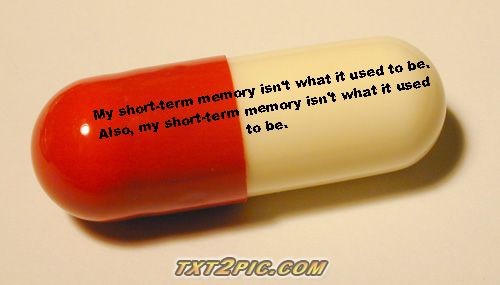 4/7/10
We would like to congratulate Rick(y) Stauts on becoming the
100th member of the '65 MHS website. To celebrate his
new exalted status, Rick will be sent C.O.D. the entire
contents of Mr. Ross's file cabinet, including every used
mimeograph stencil he ever made! The best to you, Rick,
and welcome aboard!
FRACTURED FAX 4/15/10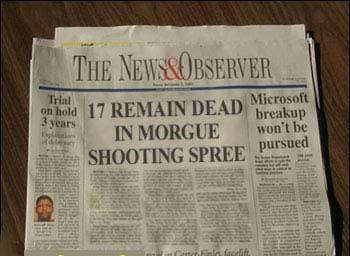 FRACTURED FAX 4/14/10
WALKING THE DOG

A WOMAN was flying from

Seattle

to

San Francisco

.
Unexpectedly, the plane was diverted to

Sacramento

along the way.
The

flight attendant

explained that there would be a delay, and if the passengers wanted to get off the aircraft the plane would
reboard in 50 minutes.

Everybody got off the plane except one lady who was blind. The
man had noticed her as he walked by and could tell the lady was
blind because her Seeing Eye dog lay quietly underneath the seats
in front of her throughout the entire flight.

He could also tell she had flown this very flight before because the
pilot approached her, and calling her by name, said, 'Kathy, we are in Sacramento for almost an hour. Would you like to get off and
stretch your legs?'
The blind lady replied, 'No thanks, but maybe Buddy would like to
stretch his legs.'

Picture this:
All the people in the gate area came to a complete standstill when
they looked up and saw the pilot walk off the plane with a Seeing
Eye dog! The pilot was even wearing sunglasses.
People scattered. They not only tried to change planes,
but they were trying to change airlines!

True story... Have a great day and remember...



THINGS AREN'T ALWAYS AS THEY APPEAR. ..........


A DAY WITHOUT LAUGHTER IS A DAY WASTED!!!




Save the Earth. It is the only planet with chocolate!!!!!!




THANKS, PAT BAILEY
FRACTURED FAX FOR TUES. 4/7/10
HEAVEN IS WHERE:
The Police are British,
The Chefs are Italian,
The Mechanics are German,
The Lovers are French, and
It's all organized by the Swiss.

HELL IS WHERE:
The Police are German,
The Chefs are British,
The Mechanics are French,
The Lovers are Swiss, and
It's all organized by the Italians.
FRACTURED FAX FOR MON. 4/6/10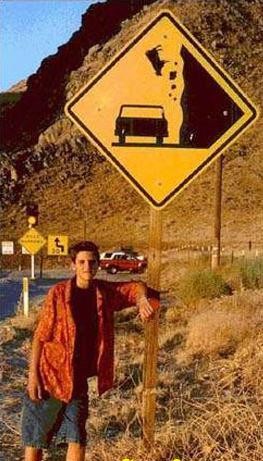 FRACTURED FAX FOR FRI. 4/2/10 (Easter)
EASTER ISLAND BUNNIES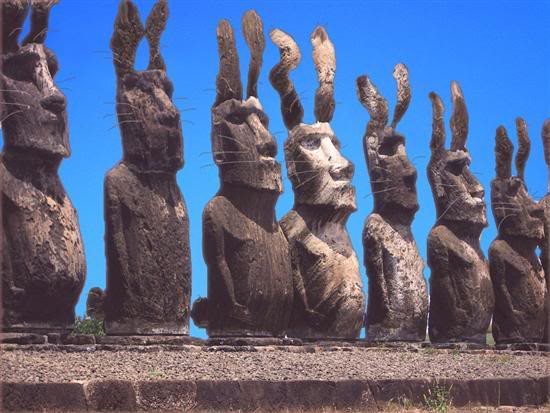 FRACTURED FAX FOR THURS. 4/1/10

FRACTURED FAX FOR TUES. 3/30/10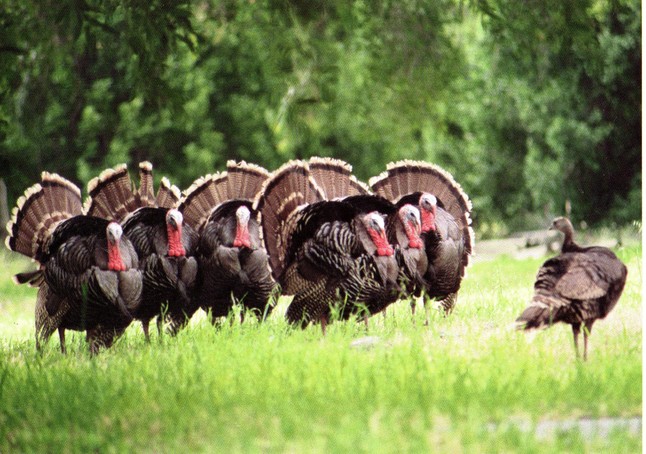 FRACTURED FAX FOR MON. 3/29/10

I have kleptomania, but when it gets bad,
I take something for it.
FRACTURED FAX FOR TUES. 3/16/10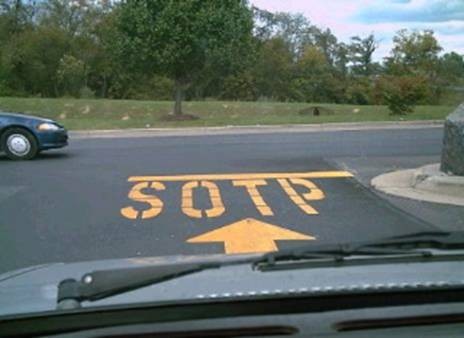 FRACTURED FAX FOR MON. 3/15/10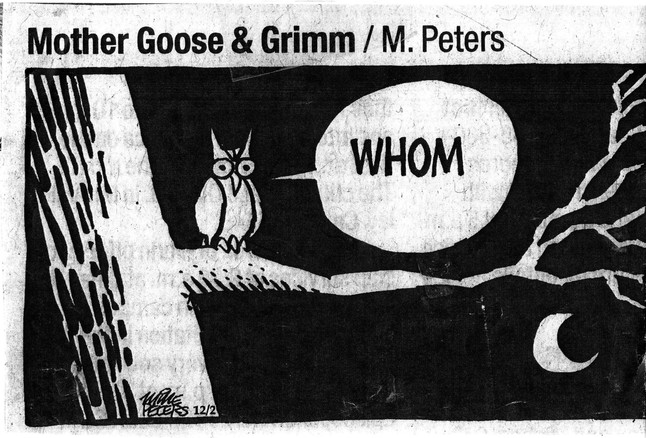 FRACTURED FAX FOR FRI. 3/12/10


FRACTURED FAX FOR THURS. 3/11/10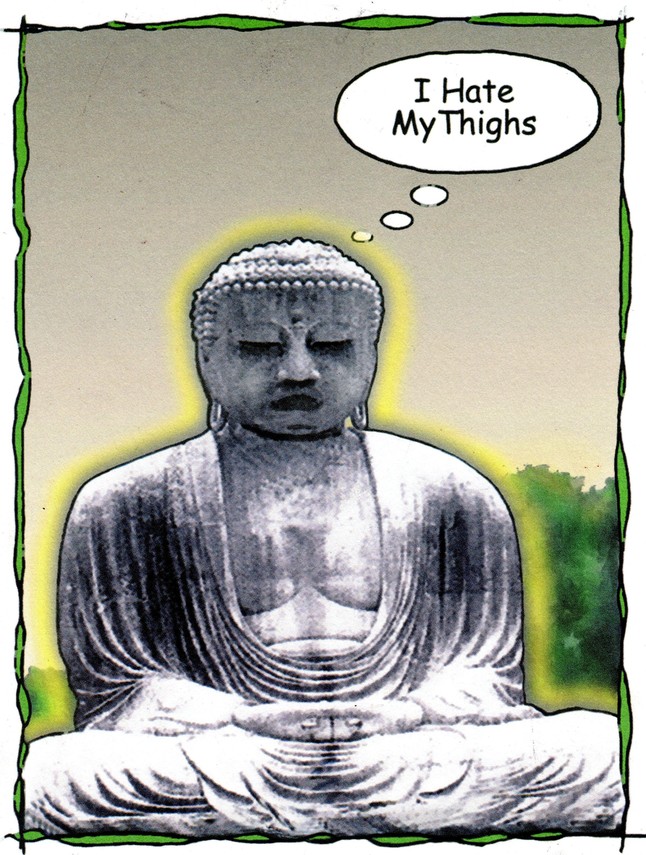 FRACTURED FAX FOR WED. 3/10/10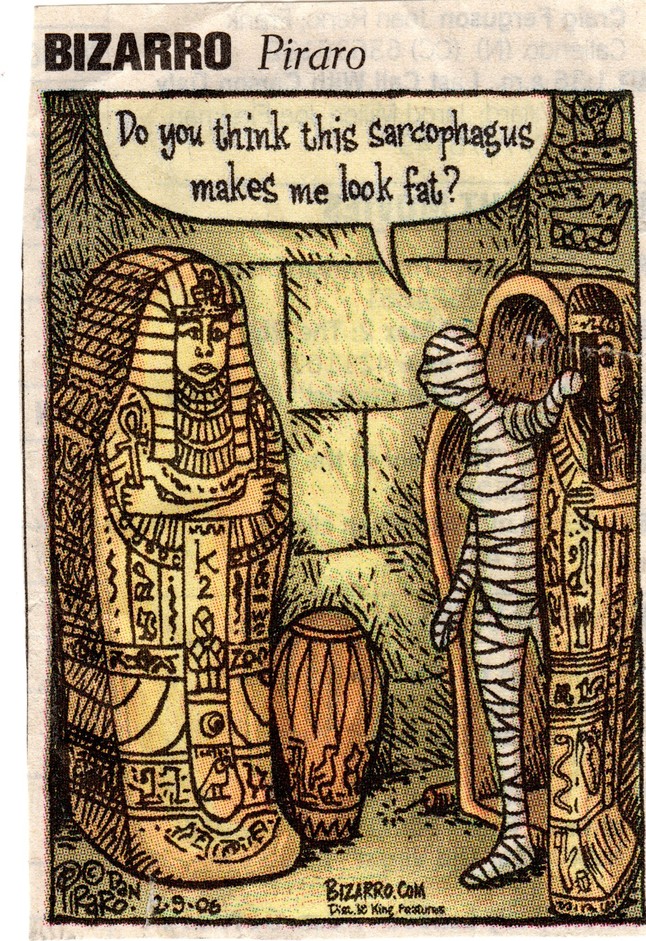 FRACTURED FAX FOR TUES. 3/2/10

Well, they could start with spelling....
FRACTURED FAX 2/27/10

Aw, c'mon, just one?
FRACTURED FAX 2/26/10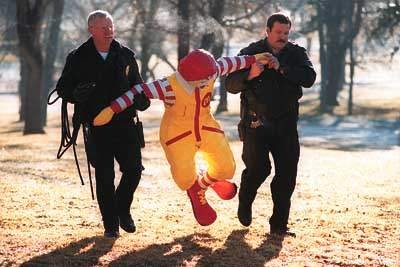 FRACTURED FAX 2/25/10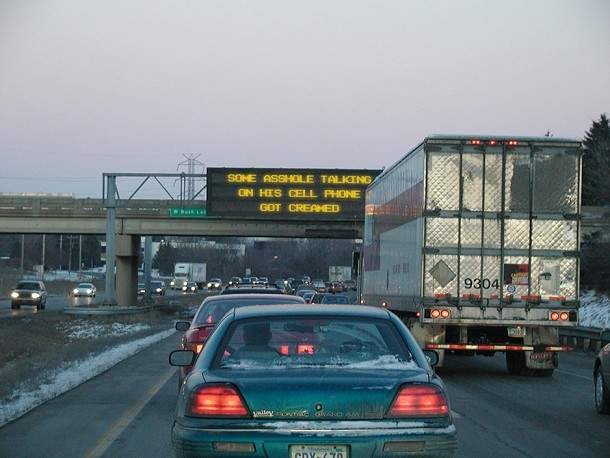 Just once, wouldn't you like to see this?


FRACTURED FAX FOR WED. 2/24/10

FRACTURED FAX FOR MON. 2/22/10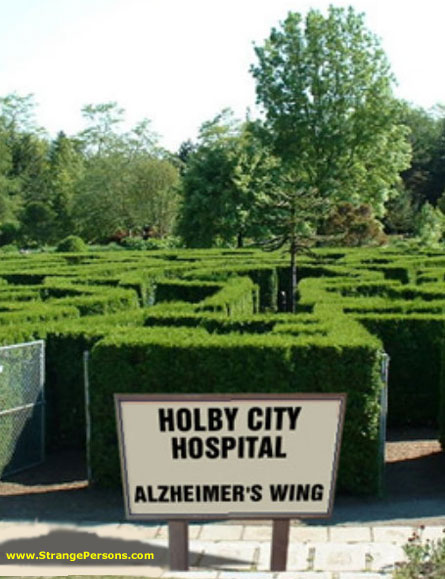 FRACTURED FAX FOR SUN. 2/21/10
FRACTURED FAX FOR THURS. 2/18/10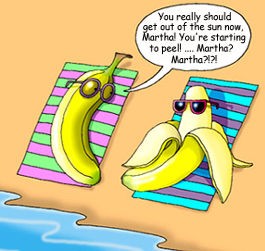 FRACTURED FAX FOR TUES. 2/16/10

THE REUNION
A group of 40-year-old buddies discuss where they should meet
for their reunion dinner. Finally it is agreed upon that they should
meet at the Gausthof zum Lowen restaurant because the
waitresses there wear low-cut blouses.
Ten years later, at 50 years of age, the group again pools
their thoughts and discuss where they should meet. Finally it
is agreed upon that they should meet at the Gausthof
zum Lowen because the food there is very good and the wine
selection is also good..
Ten years later, at 60 years of age, the group again
decides to discuss where they should meet. Finally it
is agreed upon that they should meet at the Gausthof zum
Lowen because they can eat there in peace and quiet
and the restaurant is smoke free.
Ten years later, at 70 years of age, the group again
discusses where they should meet for reunion dinner. Finally
it is agreed upon that they should meet at the Gausthof zum
Lowen because the restaurant is wheelchair accessible,
and they even have an elevator.
Ten years later, at 80 years of age, the group again
discusses where they should meet. Finally it is agreed
upon that they should meet at the Gausthof zum Lowen
because that would be a great idea because they have
never been there before.
Sign over a Gynecologist's Office:
"Dr. Jones, at your cervix."
**************************
In a Podiatrist's office
:
"Time wounds all heels."
**************************
On a Septic Tank Truck:
Yesterday's
Meals on Wheels
**************************
At a Proctologist's door:
"To expedite your visit, please back in."
**************************
On a Plumber's truck:
"We repair what your husband fixed."
**************************
On another Plumber's truck:
"Don't sleep with a drip. Call your plumber."
**************************
On a Church's Billboard:
"7 days without God makes one weak."
**************************
At a Tire Shop in Milwaukee:
"Invite us to your next blowout."
**************************
At a Towing company:
"We don't charge an arm and a leg. We want tows."
**************************
On an Electrician's truck:
"Let us remove your shorts."
**************************
In a Nonsmoking Area:
"If we see smoke, we will assume you are on
fire and take appropriate action."
**************************
On a Maternity Room door:
"Push. Push. Push."
**************************
At an Optometrist's Office:
"If you don't see what you're looking for, you've
come to the right place."
**************************
On a Taxidermist's window:
"We really know our stuff."
**************************
On a Fence:
"

Salesmen

welcome! Dog food is expensive!"
**************************
At a Car Dealership:
"The best way to get back on your feet - miss a
car payment."
**************************
Outside a Muffler Shop:
"No appointment necessary. We hear you coming."
**************************
In a Veterinarian's

waiting room

:
"Be back in 5 minutes. Sit! Stay!"
**************************
At the Electric Company
"We would be delighted if you send in your payment.


However, if you don't, you will be."
**************************
In a Restaurant window:
"Don't stand there and be hungry; come on in and get fed up."
**************************
In the front yard of a

Funeral Home

:
"Drive carefully. We'll wait."


**************************
At a Propane Filling Station:
"Thank heaven for little grills."
**************************
And don't forget the sign at a
CHICAGO RADIATOR SHOP:
"Best place in town to take a leak."
Sign on the back of another Septic Truck:
"Caution - This Truck is full of Political Promises"
If you yelled for 8 years, 7 months and 6 days you would have
produced enough sound energy to heat one cup of coffee.
If you farted consistently for 6 years and 9 months, enough gas is
produced to create the energy of an atomic bomb....
(Now that's more like it !)
The human heart creates enough pressure when it pumps
out to the body to squirt blood 30 feet.
A pig's orgasm lasts 30 minutes.
(In my next life, I want to be a pig..)
A cockroach will live nine days without its head before it
starves to death. (Creepy.)
(I'm still not over the pig.)
Banging your head against a wall uses 150 calories an hour.
(Don't try this at home, maybe at work)
The male praying mantis cannot copulate while its head is
attached to its body. The female initiates sex by ripping the
male's head off.
(Honey, I'm home. What the...?)
The flea can jump 350 times its body length. It's like a human
jumping the length of a football field.
(30 minutes. Lucky pig! Can you imagine?)
The catfish has over 27,000 taste buds.
(What could be so tasty on the bottom of a pond?)
Some lions mate over 50 times a day.
(I still want to be a pig in my next life...quality over quantity)
Butterflies taste with their feet.
(Something I always wanted to know.)
The strongest muscle in the body is the tongue.
Right-handed people live, on average, nine years longer
than left-handed people.
(If you're ambidextrous, do you split the difference?)
Elephants are the only animals that cannot jump.
(Okay, so that would be a good thing.....)
A cat's urine glows under a black light..
(I wonder who was paid to figure that out .
)
An ostrich's eye is bigger than its brain.
(I know some people like that.)
(I know some people like that, too.)
Polar bears are left-handed.
(If they switch, they'll live a lot longer)
Humans and dolphins are the only species that have sex
for pleasure.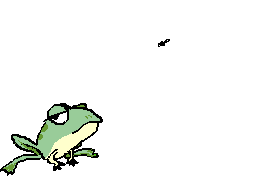 Finding Work
1. My first job was working in an Orange Juice factory,
but I got canned. Couldn't concentrate.

2. Then I worked in the woods as a Lumberjack, but just
couldn't hack it, so they gave me the axe.

3. After that, I tried being a Tailor, but wasn't suited for it --
mainly because it was a sew-sew job.

4. Next, I tried working in a Muffler Factory, but that
was too exhausting.

5. Then, tried being a Chef - figured it would add a little spice
to my life, but just didn't have the thyme.

6. Next, I attempted being a Deli Worker, but any way
I sliced it... couldn't cut the mustard.

7. My best job was a Musician, but eventually found
I wasn't noteworthy.

8. I studied a long time to become a Doctor, but didn't
have any patience.

9. Next, was a job in a Shoe Factory. Tried hard but
just didn't fit in.

10. I became a Professional Fisherman, but discovered
I couldn't live on my net income.

11. Managed to get a good job working for a Pool Maintenance
Company, but the work was just too draining.


12. So then I got a job in a Workout Center, but they said I
wasn't fit for the job..


13. After many years of trying to find steady work, I finally got
a job as a Historian - until I realized there was no future in it.


14. My last job was working in Starbucks, but had to quit because
it was the same old grind.

15. SO, I TRIED Retirement AND FOUND I'M PERFECT FOR THE JOB!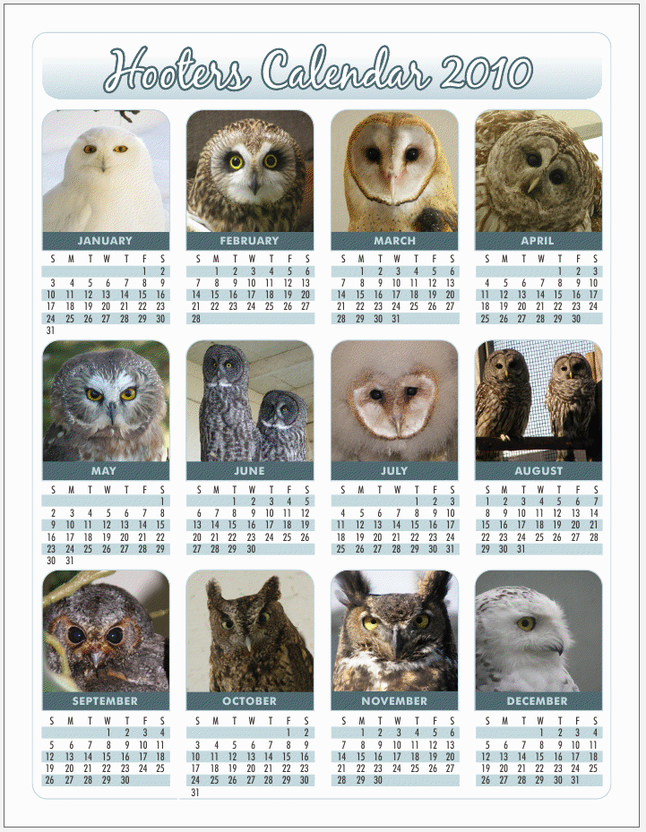 Gotcha! CLICK HERE to return to top of page.