Marshall High School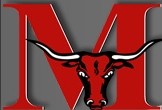 One of my favorite singing groups, Celtic Woman, sings
"Oh, Danny Boy." Give a listen; then if you like,
punch the YouTube icon (bottom right of video) and
enjoy more beautiful songs from Celtic Woman.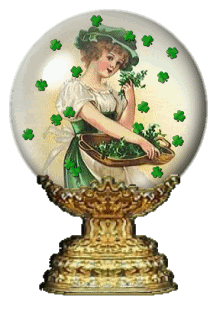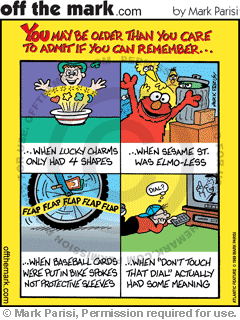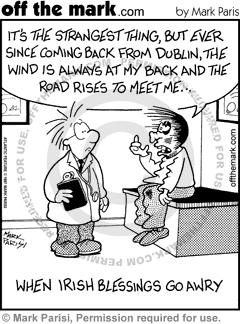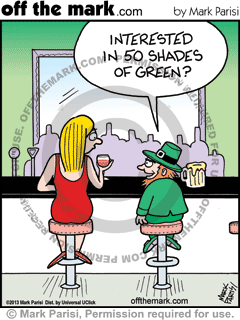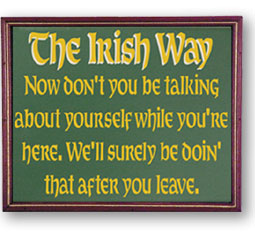 Sure, ye'll want t' scrall al the
way doon t' see al me new postin's
t' celebrate the great tings about
Arland! (Beautiful arrangement of
"Amazin' Grace" at the bottom!)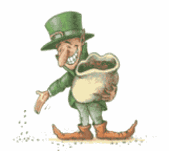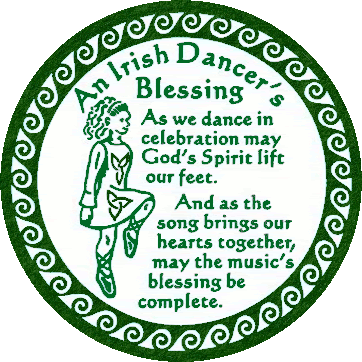 My Favorite Leprechaun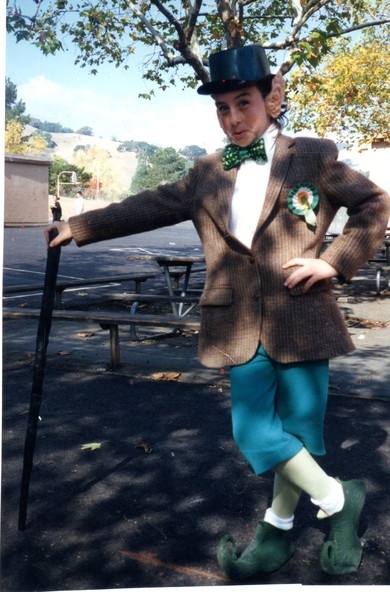 This cutie-pie was once my 5th grader.
I took this picture on H'een, a hundred years ago. Before he graduated, his family moved BACK to their home in Kilkee, Ireland. He & girlfriend visited me in Dublin the night before Jan,
Jean & I returned to the States. His
mom, a FB friend, sent pictures of their wedding last June. Gotta be early 30s.
Where did the time go?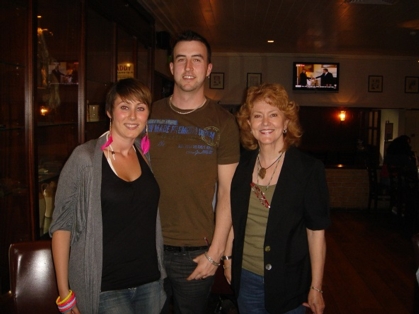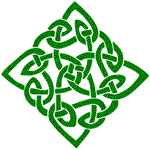 No video with this, but it's great music &
you can read the Irish jokes while listening
to this YouTube collection.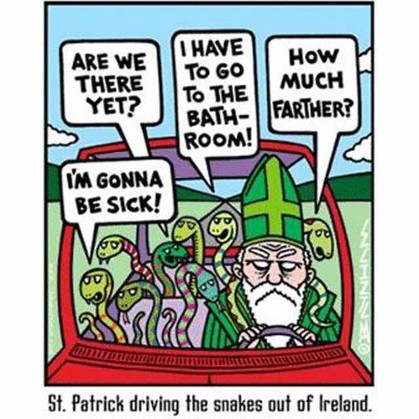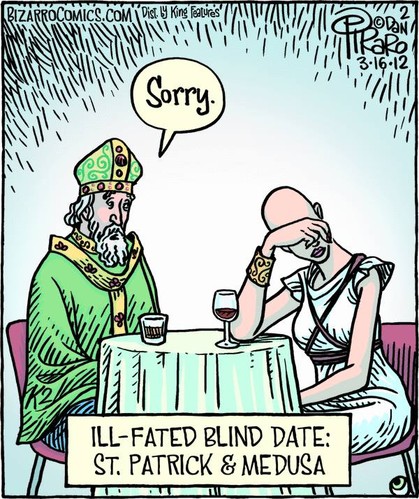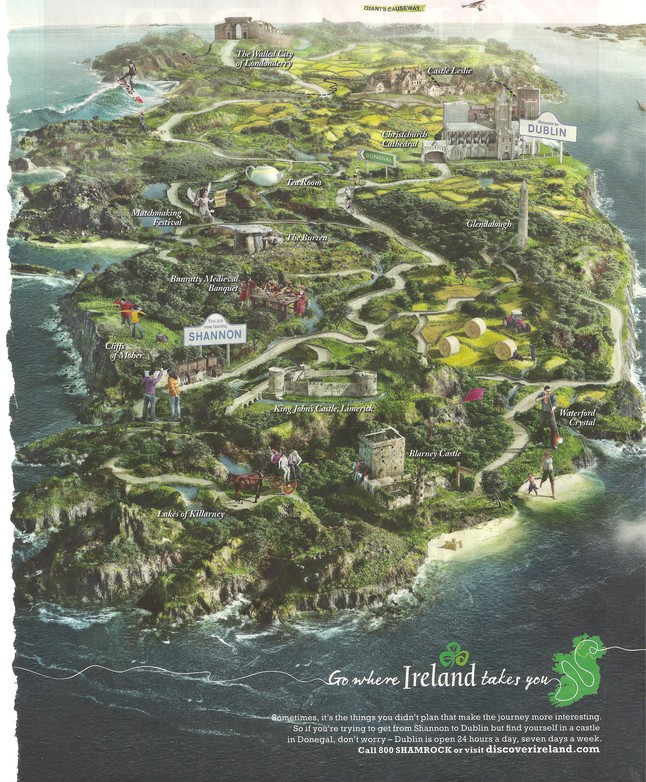 Paddy was driving down the street in a sweat because he had an
important meeting and
couldn't find a parking place. Looking up
to heaven he said, "Lord take pity on me. If
you find me a parking
place I will go to Mass every Sunday for the rest of me life and
give up me

Irish Whiskey

!"

Miraculously, a parking place appeared.

Paddy looked up again and said, "Never mind, I found one."
Father Murphy

walks into a pub in Donegal, and asks the first man he meets, "Do you
want to go to heaven?"
The man said, "I do, Father."

The priest said, "Then stand over there against the wall."

Then the priest asked the second man, "Do you want to go to heaven?"

"Certainly, Father," the man replied.

"Then stand over there against the wall," said the priest.

Then Father Murphy walked up to O'Toole and asked, "Do you want to go to heaven?"

O'Toole said, "No, I don't Father."

The priest said, "I don't believe this.. You mean to tell me that when you die you don't
want to go to heaven?"
O'Toole said, "Oh, when I die , yes. I thought you were getting a group together to go
right now."
This high-spirited Irish drinking song is R-rated
and very earthy.
Listen at your own risk. You've been warned.
Paddy was in

New York

.

He was patiently waiting and watching the traffic cop on a busy street crossing. The
cop stopped the flow of traffic and shouted, "Okay, pedestrians." Then he'd allow the
traffic to pass.

He'd done this several times, and Paddy still stood on the sidewalk.

After the cop had shouted, "Pedestrians! " for the tenth time, Paddy went over to him
and said, "Is it not about time ye let the Catholics across?"

Gallagher opened the morning newspaper and was dumbfounded to read in the obituary
column that he had died. He quickly phoned his best friend, Finney.

"Did you see the paper?" asked Gallagher. "They say I died!!"

"Yes, I saw it!" replied Finney. "Where are ye callin' from?"

An Irish priest is driving down to New York and gets stopped for speeding in
Connecticut. The state trooper smells alcohol on the priest's breath and then sees an
empty wine bottle

on the floor of the car.

He says, "Sir, have you been drinking?"

"Just water," says the priest.

The trooper says, "Then why do I smell wine?"

The priest looks at the bottle and says, "Good Lord! He's done it again!"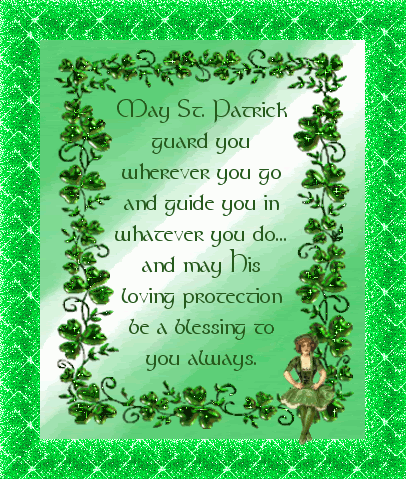 Walking into the bar, Mike said to Charlie the bartender, "Pour me a stiff one - just had
another fight with the little woman."

"Oh yeah?" said Charlie , "And how did this one end?"

"When it was over," Mike replied, "She came to me on her hands and knees."

"Really," said Charles, "Now that's a switch! What did she say?"

She said, "Come out from under the bed, you little chicken."
Patton staggered home very late after another evening with his drinking buddy, Paddy.
He took off his shoes to avoid waking his wife, Kathleen.

He tiptoed as quietly as he could toward the stairs leading to their upstairs bedroom but
misjudged the bottom step. As he caught himself by grabbing the banister, his body
swung around and he landed heavily on his rump. A whiskey bottle in each back pocket
broke and made the landing especially painful.

Managing not to yell, Patton sprung up, pulled down his pants, and looked in the hall
mirror to see that his butt cheeks were cut and bleeding. He managed to quietly find a
full box of Band-Aids and began putting a Band-Aid as best he could on each place he
saw blood.

He then hid the now almost empty Band-Aid box and shuffled and stumbled his way to
bed.

In the morning, Patton woke up with searing pain in both his head and butt and Kathleen
staring at him from across the room.

She said, "You were drunk again last night weren't you?"

Patton said, "Why you say such a mean thing?"

"Well," Kathleen said, "it could be the open front door, it could be the broken glass at
the bottom of the stairs, it could be the drops of blood trailing through the house, it could
be your bloodshot eyes, but mostly ..... it's all those Band-Aids stuck on the hall mirror.
Click on the hat to visit a cool Irish website that will let you
hear various Gaelic (Irish) sayings, including ordering a Guinness &
a few insults. Just click on the little arrows next to the sayings
to hear authentic Gaelic spoken. If you get lost, the site is called
Gaelic matters. Slainte! (Pronounced: slancha.... to your good
health!)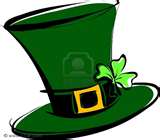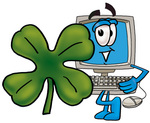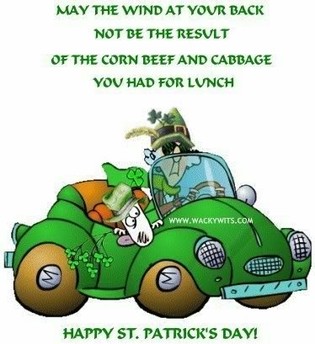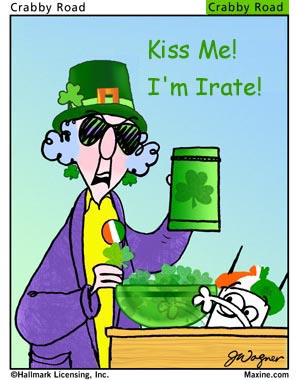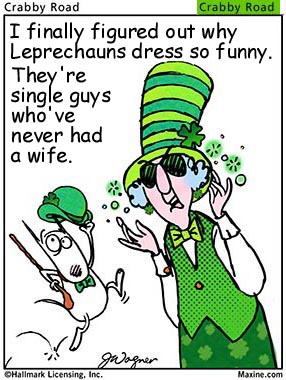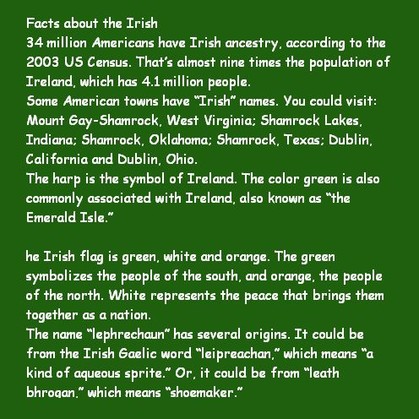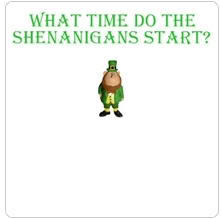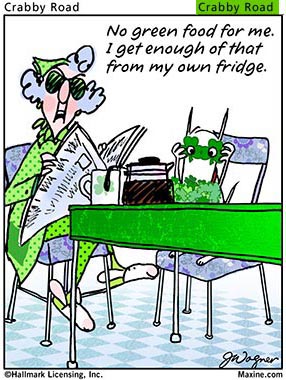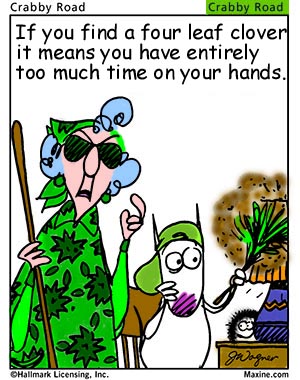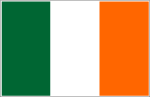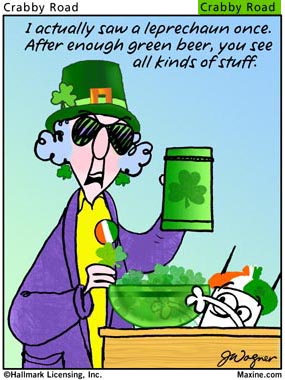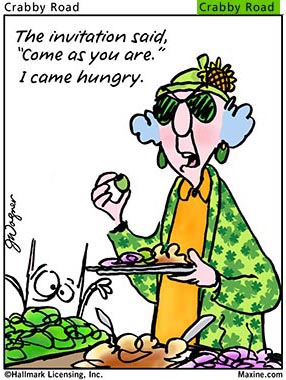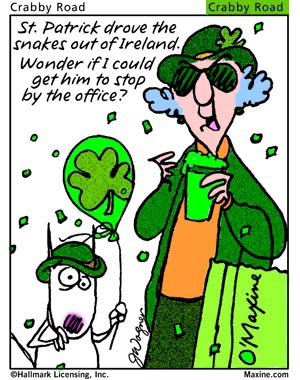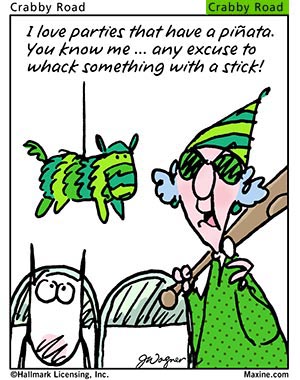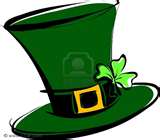 Many Irish drinking songs are racy, including this one.
If you'd prefer not to listen to r-rated songs, don't click on this.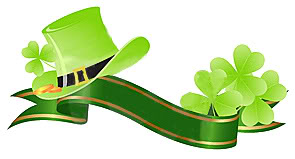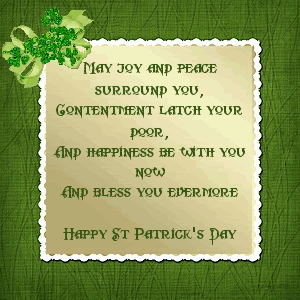 BARBIE IS 60!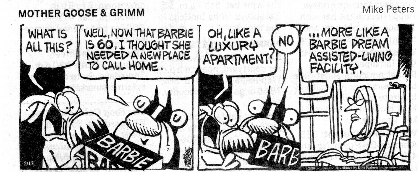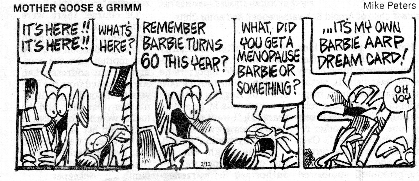 IN CELEBRATION OF BARBIE'S
60TH BIRTHDAY,
THE MATTEL CORPORATION HAS COME OUT WITH NEW BARBIES!
1. Biker Barbie - complete with leathers &
tatoo
2. Microsoft Barbie - Barbie doll with Bill
Gates's head
3. Divorce Barbie - includes the house, the
car, and half of Ken's belongings
4. Hockey Barbie - comes with hockey stick &
missing teeth
5. Werewolf Barbie - a normal doll except
under a full moon
6. Avalanche Barbie - buried in 16 feet of
snow
7. Cyclops Barbie - comes with one eye right
in the middle of her forehead; Cyclops Ken
sold separately
8. Barbie Brain in a Jar - an empty jar
9. Circus Clown Barbie - comes with scary face
& scary wig
10. Bearded Barbie - complete with tweezers
11. Chernobyl Barbie - glows in the dark
12. Darth Vader Barbie - with plastic helmet;
pull the string & sounds like James Earl
Jones
13. King Kong Barbie - a 6-foot tall gorilla
holding Barbie doll dressed like Fay Wray
14. Bugs Barbie - buck teeth, long ears
15. Picasso Barbie - everything's in the wrong
place
16. Medusa Barbie - has snakes for hair
17. Tree Hugger Barbie - pull the string & she
spouts environmental rhetoric
18. Jock Barbie - looks like Dennis Rodman
19. Rasta Barbie - she's got a tie-dyed t-shirt,
dreadlocks & reggae CD; rolling papers
sold separately
20. Housewife Barbie - dressed in ratty old
housecoat; comes with dirty laundry &
sink full of dishes



Senior Barbie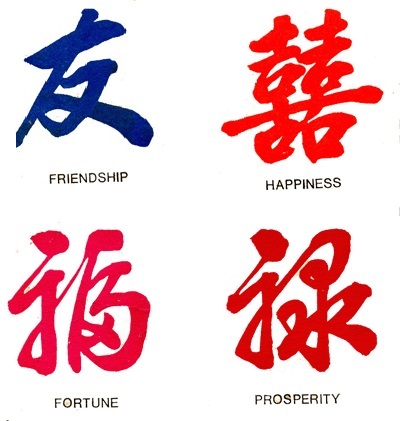 Sixty years ago this week. Remember?
PIX FROM CADDO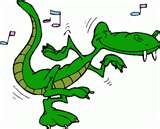 CADDO 2017
Don't know why everyone brought their grandparents.....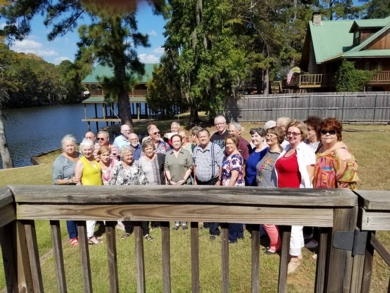 Kenneth Hortman, Philip Simmons in blue shirt, Jon & Donna, Lauren between them, Dianne Brown Mann far right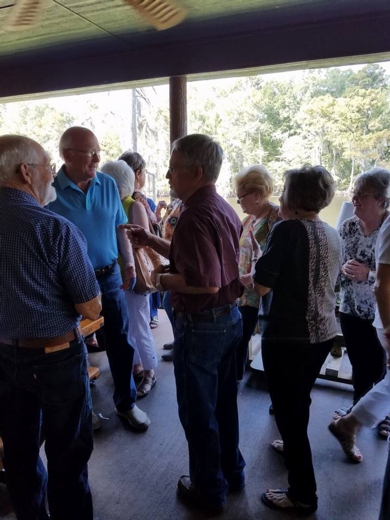 If you think this is a good look for Sue Thompson Simmons, you should see her from the front! Barry, trying to see his phone w/o his glasses. Judy Daniels Ellard made it to the reunion. Way to go, Judy!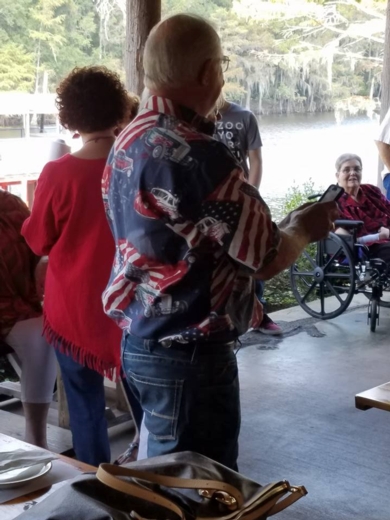 Peggy, comparing whose grandchild is better-looking, with Sharon Pope Jones.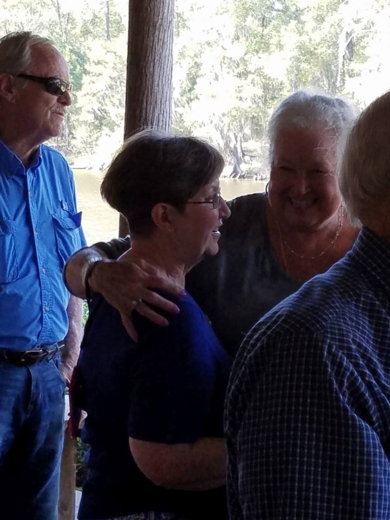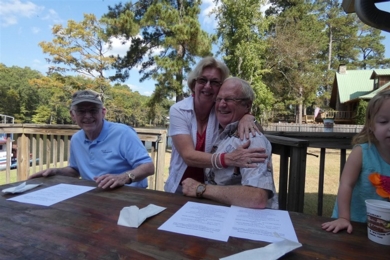 Good pals?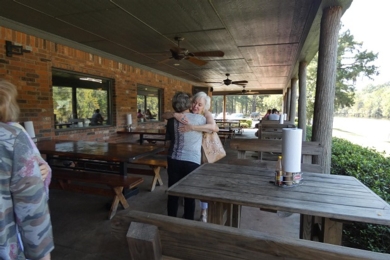 More good pals?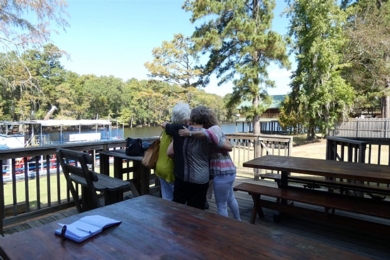 Ok, y'all. Get. A. Room.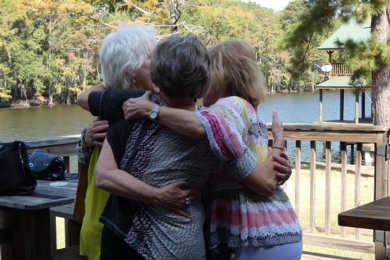 Don't you two wish this pic weren't posted? I'll take it out, but it'll cost ya.....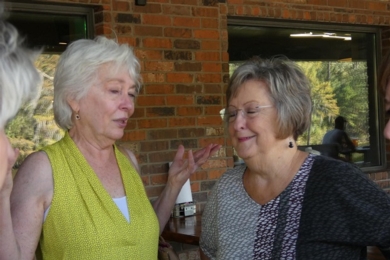 Gene doesn't get a knock, knock joke.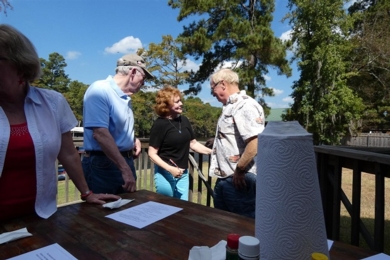 Barry's just told Kenneth & Harold Wayne that they don't have to beg for lunch; he'll pay.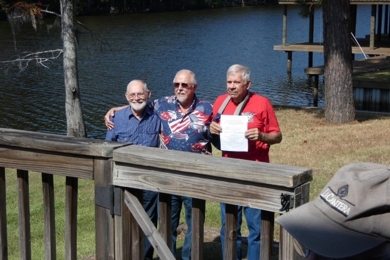 Barry's evil twin ~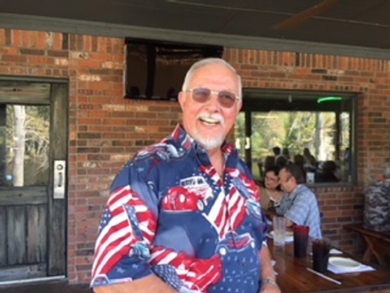 Chuck, it kills me to say this, but you're a really good looking old guy.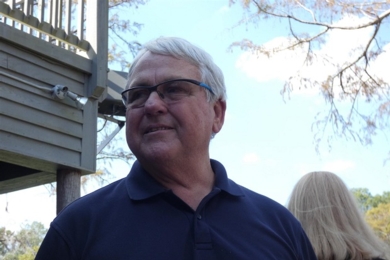 Johnny can't believe that's the second time Bob's introduced himself to Sue. Sweet Sue's pretending she hasn't noticed.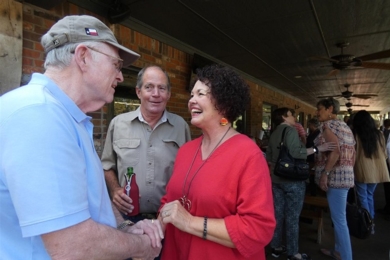 Ann Hart: "Charlene, I don't think I can offer you much more. Really, Barry's not that hard to supervise. I'll throw in a Starbuck's."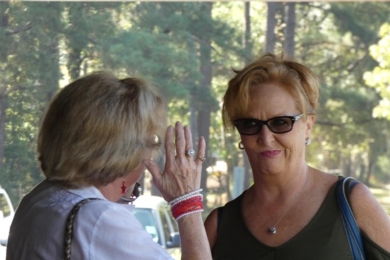 Steve's day care worker.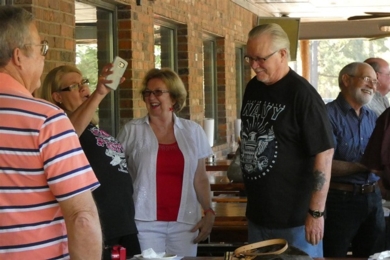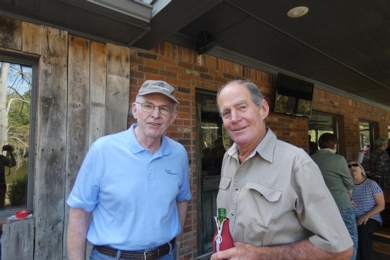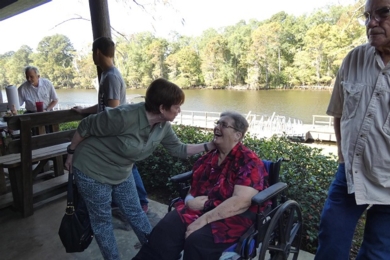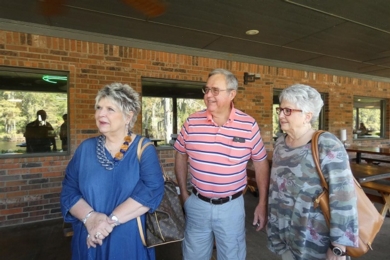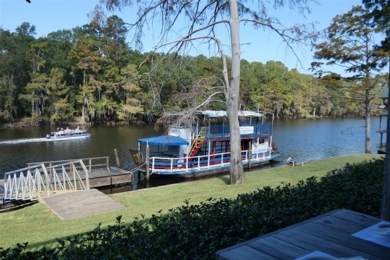 Billie & Hollis discussing the finer points of frying catfish. Peggy & David wondering why you're not there & hope to see you next time.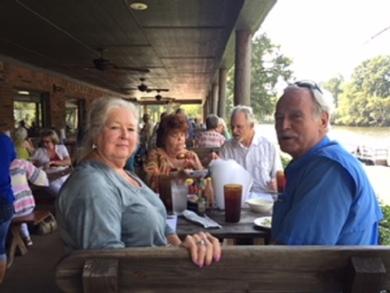 Bob Dupuy, Gene Roberts, Johnny Crowell, Shirley Crowell, Donna Brown Black (I can never say that without chuckling...), Jon

Not Gary Ellard's best pose; Dianne Brown Mann; Glenn Ross & his sister; Judy's grandson; Judy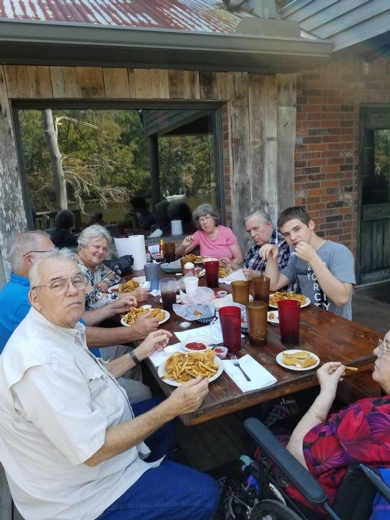 Judy, hanging on Gary's every word, as always.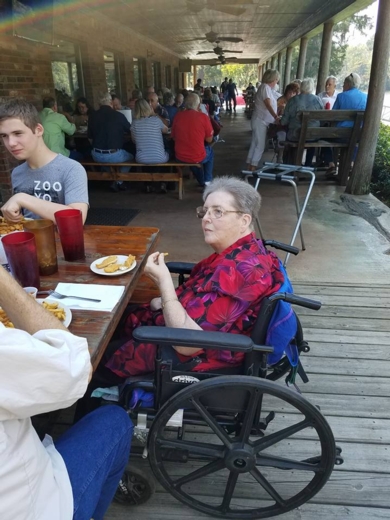 Harold Wayne, Chuck, Charlie Reeves, Barry far right, Ronnie Clark & better half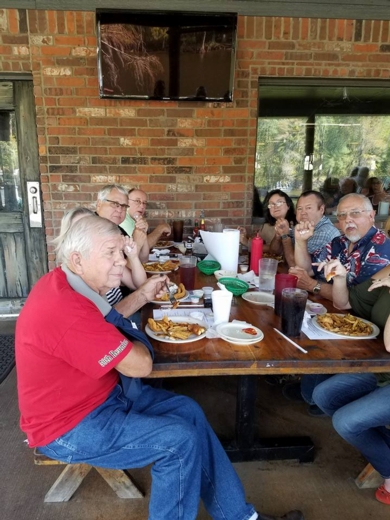 Hollis, Billie Cox Evans, Peggy Murray Huffman & handsome husband, Charlene working the room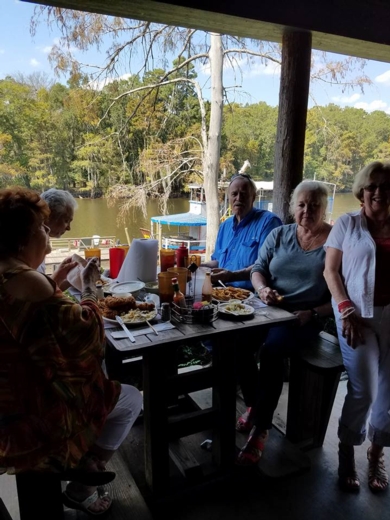 Sandra, Linda Boules McCracken, Jimmy Pyle, Kathy Kemper, Steve Heath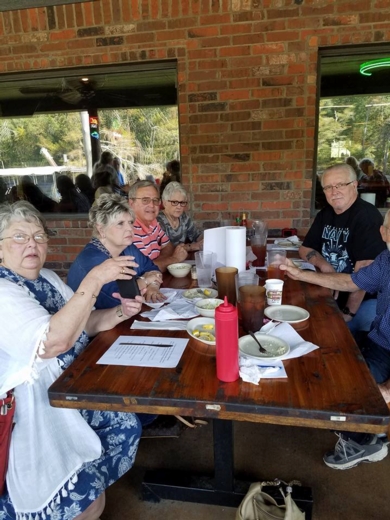 Diane Lewis & I found a reason to be in the Ladies' Room for this. Anybody wish you'd joined us? Gene, is that you raising your hand?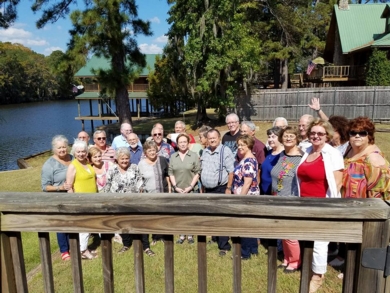 Johnny's trying to take all the attention away from Jim Mann & his lovely wife Dianne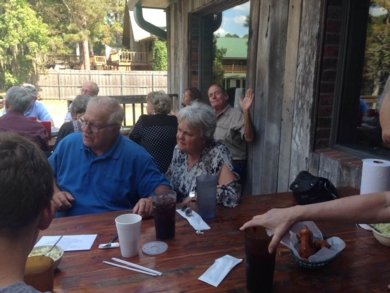 Diane Lewis is telling Jon how to do reunions, Johnny is still trying to get in the picture. That's Gary Ellard in a much better pose. See? He's actually kinda cute.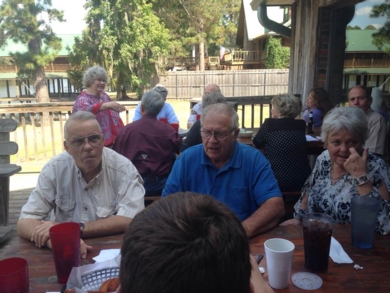 Gene Roberts is watching his pretty wife & gorgeous g'daughter (Gene married up); Johnny can't seem to let HIS pretty wife be in a picture without him (let it go, Johnny); Donna's pretty hair next to Shirley Crowell (no doubt the brains of the family); and, hey, Jon, awesome gray hair!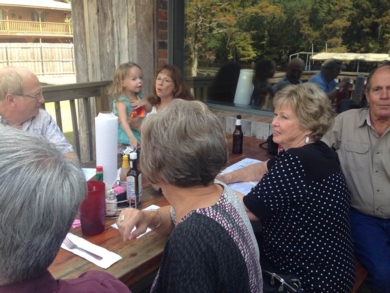 Diane is still instructing Jon on how to be a better class officer, and looks like Bob Dupuy is completely enraptured. Diane, if you weren't so intelligent, Jon might have taken the podium away from you. Good girl!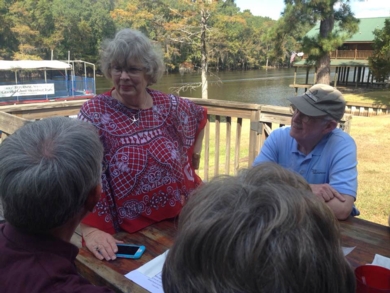 Bob & Gene are glad Diane & Jon have resolved their issues.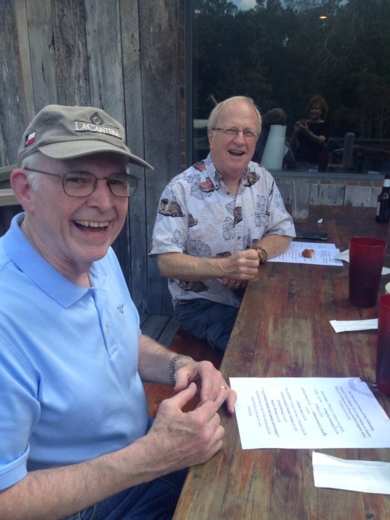 Donna is doing her best to ignore Jon. Good luck with that, Donna.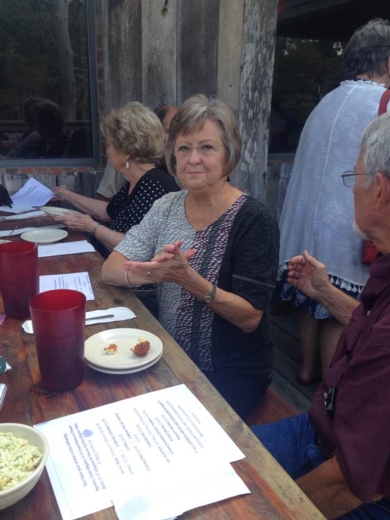 Harold Wayne, we thought you'd given up Fight Club ~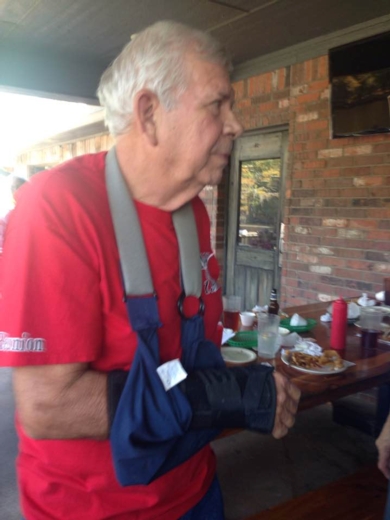 Gene's asking Glenn Ross if he's seen his wife & granddaughter. (They escaped when he wasn't looking.)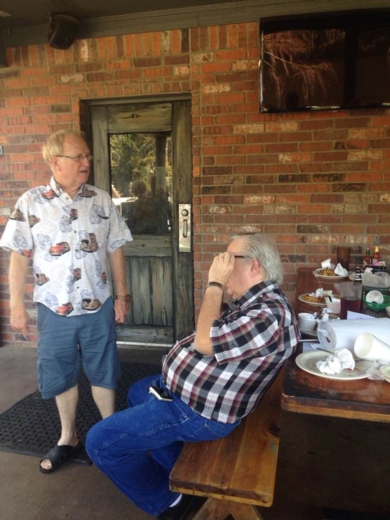 Jim Mann is begging Gary Ellard to take Dianne just for today. Shirley Crowell & Jean Hailey Maranto are advising him on negotiating strategies.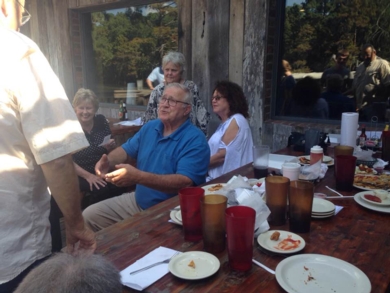 Diane Morris Steen is counseling Bob on the best way to pass the Bar Exam.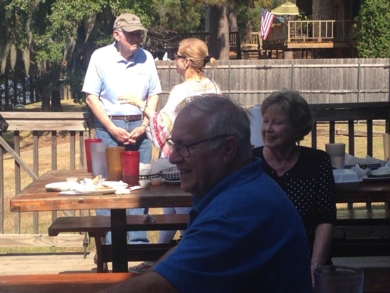 Sandra Maddox Domengeaux is trying to help Bob spell her last name, while Johnny is explaining to his wife why he tries so often to upstage her in photos.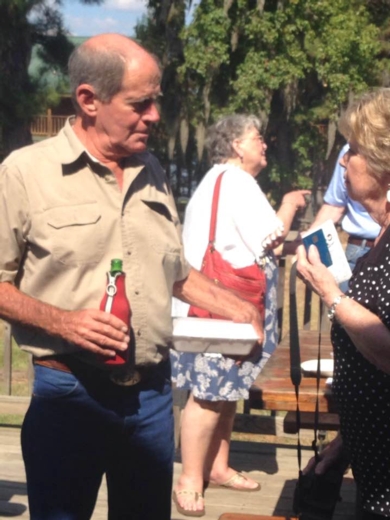 Sherry Williams Burke & Martha are asking everyone if they've seen Lauren. She's got the keys.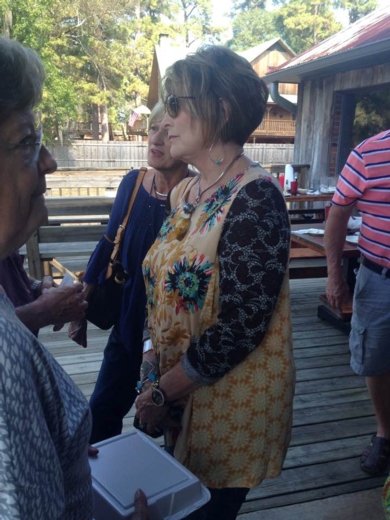 Why, there's Lauren! She hasn't abandoned her partners in crime. She's asking Bob if he remembers his romantic promise to her in the 4th grade (you had to be there). Bob's trying to remember who this woman is.....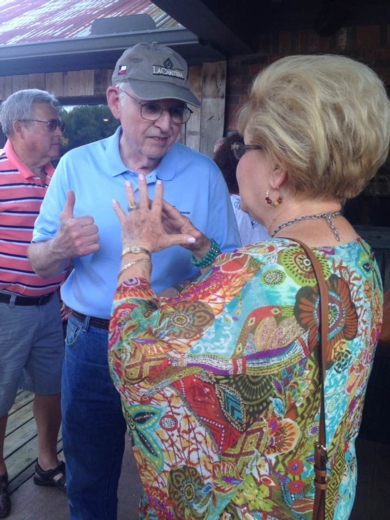 Now, don't you wish you'd been a skinny kid in school like Hollis was? Now you'd be tall & slender, instead of.... well.....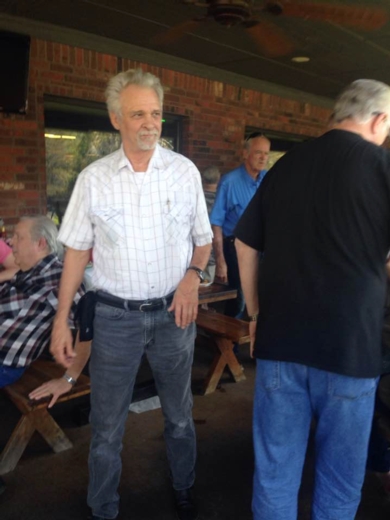 Barry is telling Johnny that he's been in enough pictures and wouldn't he like to go take a nap before tonight's gathering.
Jean & Diane are complimenting each other on how glasses really make one sexy-looking.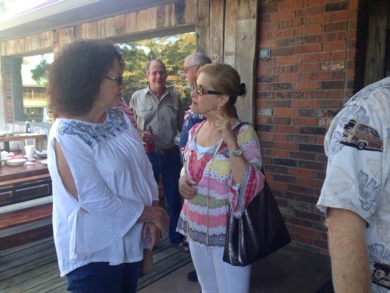 Linda Moore Kirkland is signing autographs. She just can't go anywhere for privacy without fans mobbing her.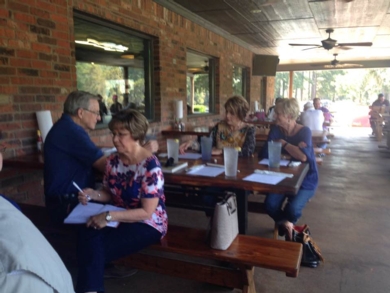 Esther Haynes Cook is trying to remember who that strange man is, sitting next to her....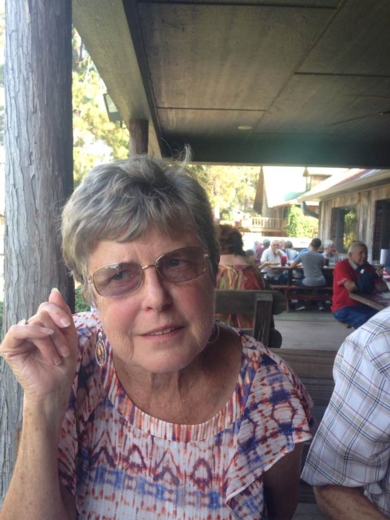 Why, it's Gary Jones! Girls, if you'd known in high school that he was going to get hotter with age, would you have flirted more?

Kathy Koenig, looking very close to her yearbook picture. Confess, Kathy ~ inquiring minds want to know.....


Linda Bell Heath, our official class photographer and some man sitting too close to her. Kenneth Hortman, if you'd have come to a couple of past reunions, you wouldn't have to introduce yourself.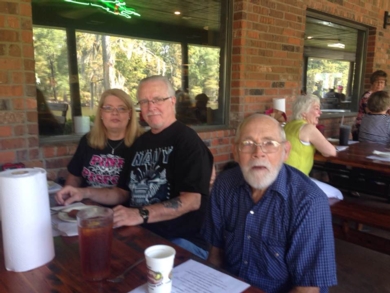 Linda Kirkland, Sharon, Anita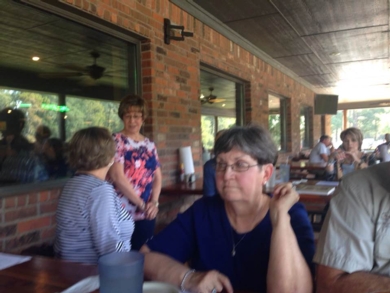 Runners-up for Miss Catfish & Hushpuppies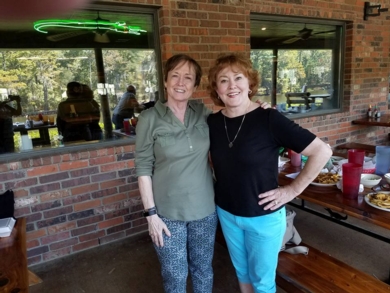 Mr. Roark's favorite duo ~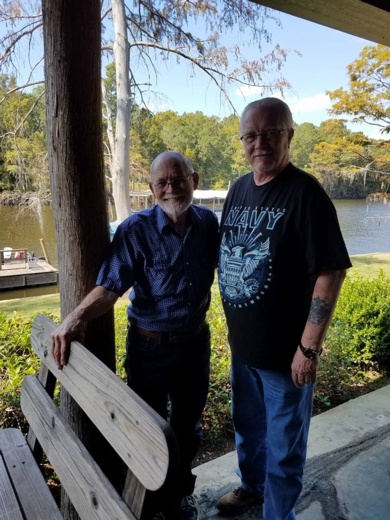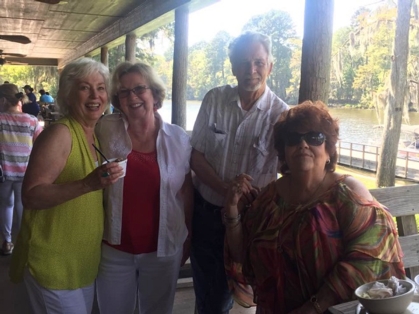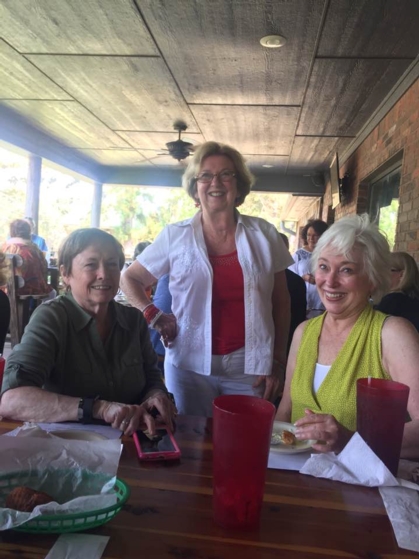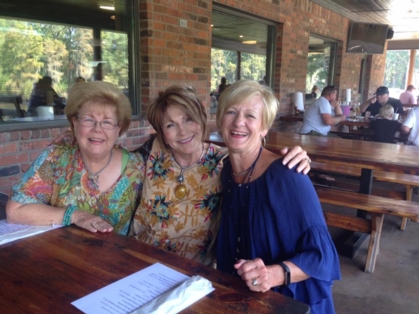 Charlie's Angels

Who invited the kid? We don't like young people! Just like a Kemper to crash a party.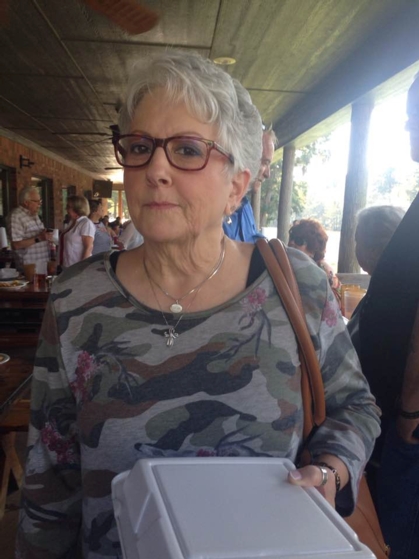 No, seriously, a younger-looking group of geezers would be hard to find. Hook 'em, Mavs 1965!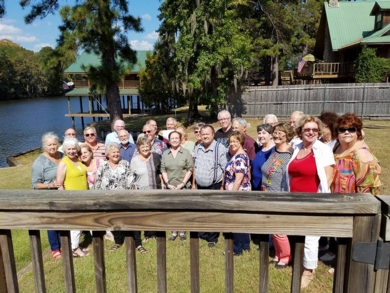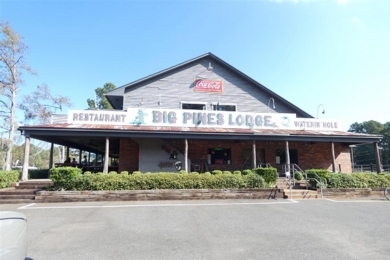 Barry's #1 love. Sorry, Ann.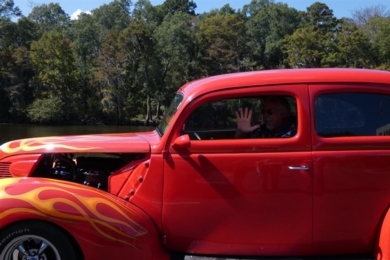 "Barry, what's that thar?"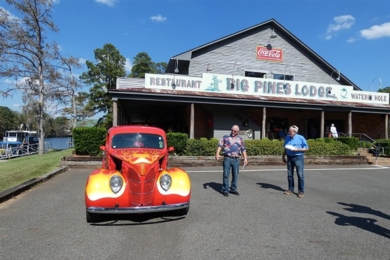 "That thar's a tar.""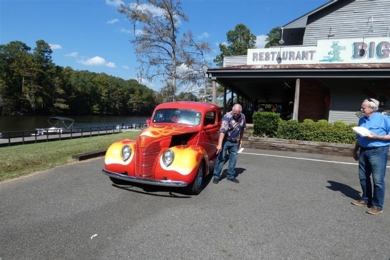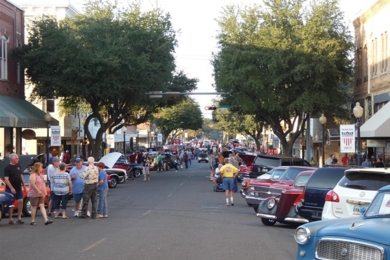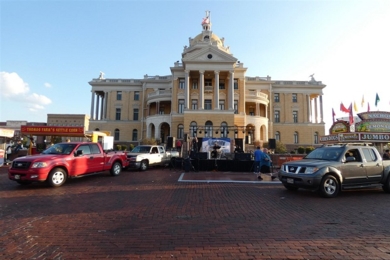 Anybody seen a lost head?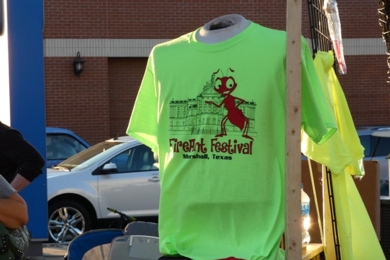 How come fire ants are celebrated and not roaches?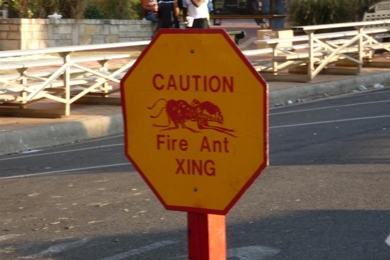 Jackie & Charlene Graff joined Don Parrish for the festivities.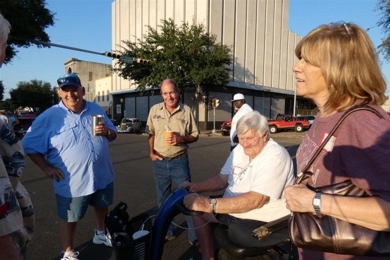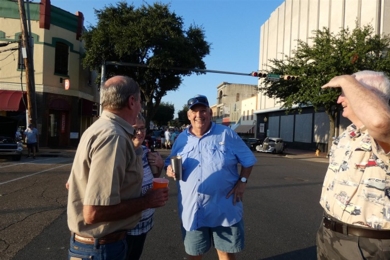 Steve & Linda making sure no one runs off with our banner. Great job, Barry!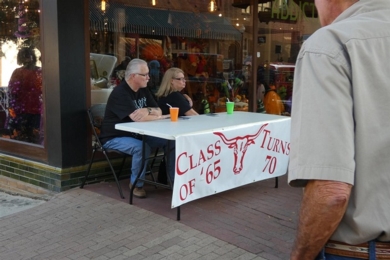 Second Saturday vintage cars. Purdy!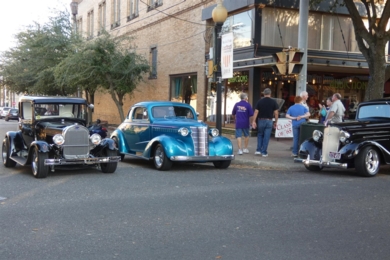 Don Parrish lusting after that Chevy (who wouldn't?).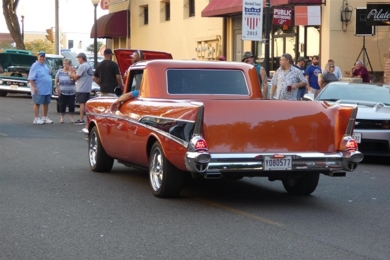 "Don't feel bad, Barry. You can always re-enter your car next year...."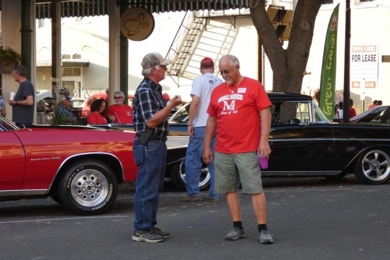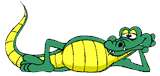 "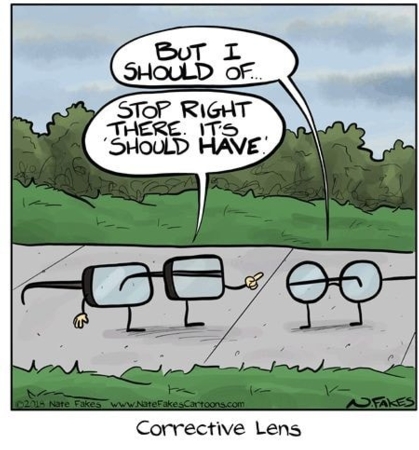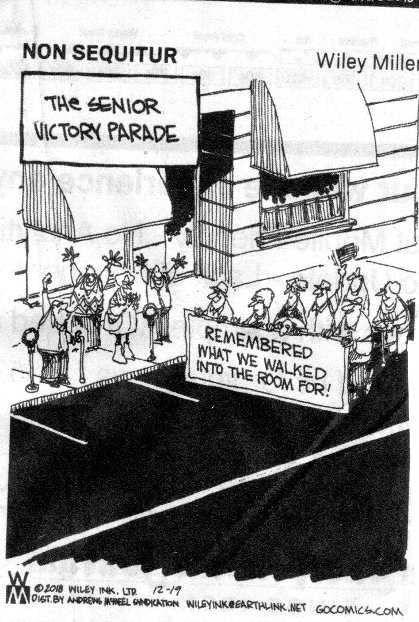 Maybe you've seen it, maybe
not, but it's worth watching
again ~ a heart-warming way
to spend the 2019 New Year.
Here's a trailer.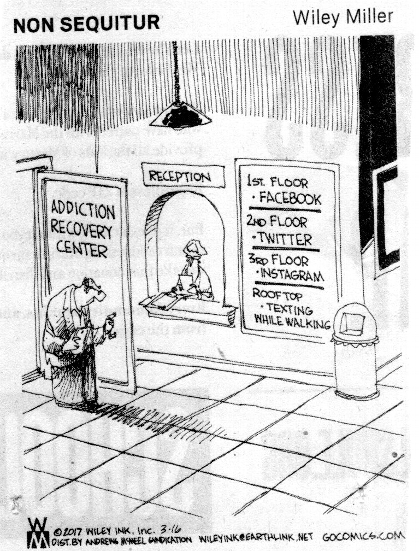 Just because you've seen it before doesn't
mean it's not still funny.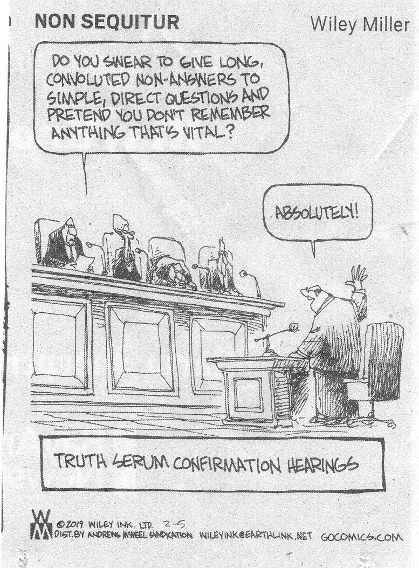 Get ready, Baby Boomers. A new survey will be posted soon, asking for movie recommendations ~ movies that perhaps many have NOT seen, but it's one of your favorites. Mine, for example, is "Finding Forrester," a surprisingly fine movie with Sean Connery. Another favorite is "Music & Lyrics," with Hugh Grant & Drew Barrymore. You be a-thinkin' on it, ok?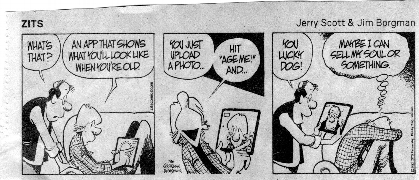 Below, the Doo Wop collection. You were, maybe, 5 or 6.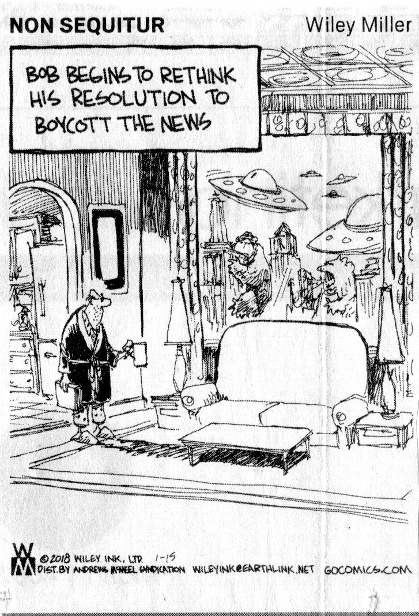 Thanks a bunch, Barry!
A.A.A.D.D.
KNOW THE SYMPTOMS!
(Thank God there's a name for this disorder!)
Age-Activated Attention Deficit Disorder
This is how it manifests:
I decide to water my garden.
As I turn on the hose in the driveway,
I look over at my car & decide it needs washing.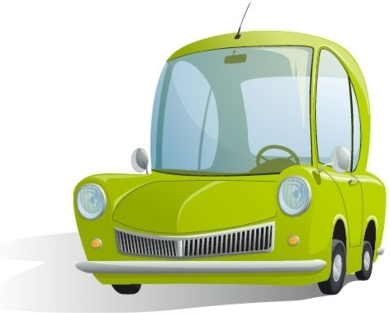 As I start toward the garage,
I notice mail on the porch that I
brought up from the mailbox earlier.
I decide to go through the mail before I wash the car.
I lay my car keys on the table,
put the junk mail in the garbage can under the table,
and notice that the garbage can is full.

So I decide to put the bills back on the
table & take out the garbage first....
But then I think,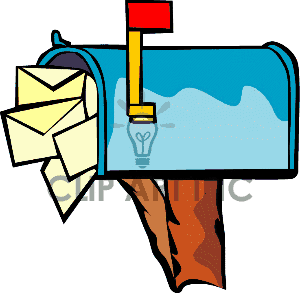 Since I'm going to be near the mailbox
when I take out the garbage anyway,
I may as well pay the bills first.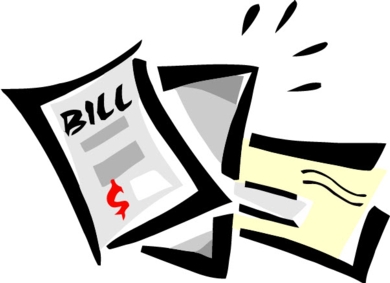 I take my checkbook off the table
and see that there's only one check left.
My extra checks are in my desk in the study.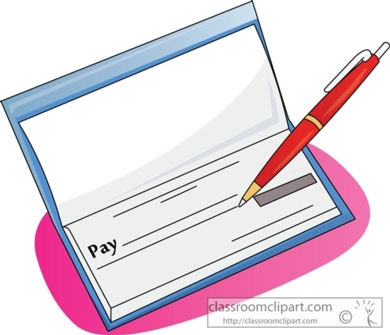 So I go inside to my desk where
I find the can of Diet Coke I'd been drinking.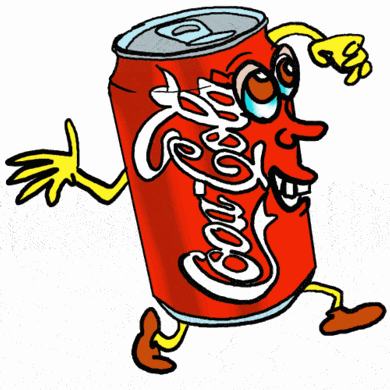 I'm going to look for my checks,
but first I need to put the Diet Coke aside
so that I don't accidentally knock it over.

The Diet Coke is getting warm, and I
decide to put it in the fridge to keep it cold.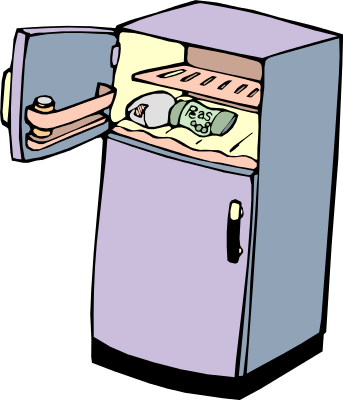 As I head toward the kitchen with the Diet Coke,
A vase of flowers on the counter
catches my eye--- they need water.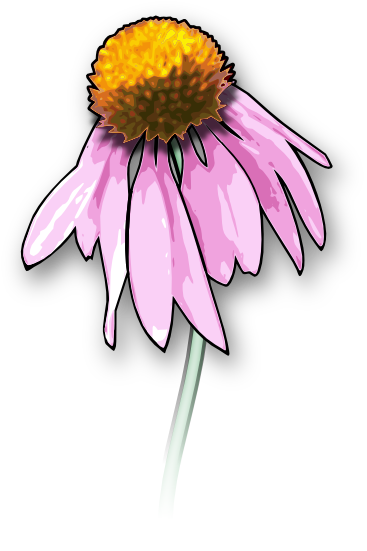 I put the Diet Coke on the counter &
discover my reading glasses that I've
been searching for all morning.
I decide I'd better put them back on my desk,
but first I'm going to water the flowers.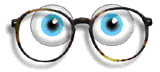 I set the glasses back down on the counter,
Fill a container with water & suddenly spot the tv remote.
Someone left it on the kitchen table.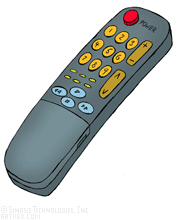 But I won't remember that it's on the kitchen table.
So I decide to put it back in the den where it belongs,
But first I'll water the flowers.

I pour some water in the vase,
But quite a bit of it spills on the floor.
So I set the remote back on the table,
Get some towels & wipe up the spill.

Then I head down the hall trying to
Remember what I was planning to do.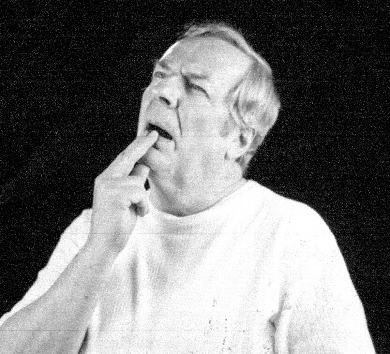 At the end of the day:
The car isn't washed.
The bills aren't paid.
There is a warm can of Diet Coke
sitting on the counter.
The flowers don't have enough water.
There is still only one check in my checkbook.
I can't find the remote.
I can't find my glasses,
And I don't remember what I did with
the car keys.
Then when I try to figure out why nothing
got done today,
I'm really baffled because I know I was
busy all day,
And I'm really tired.

I realize this is a serious problem, and
I'll try to get some help for it;
but first I'll check my email.
Don't laugh ~ If this isn't you yet,
your day is coming!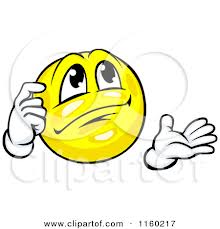 WISDOM AS SEEN ON
T-SHIRTS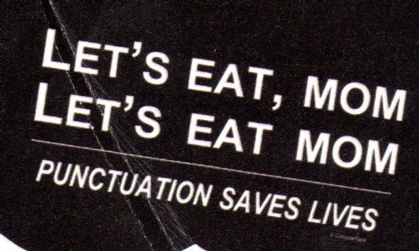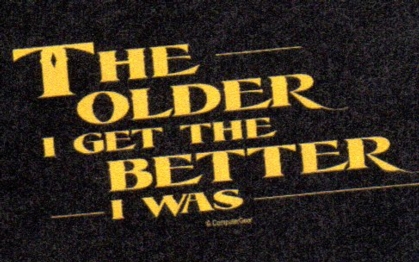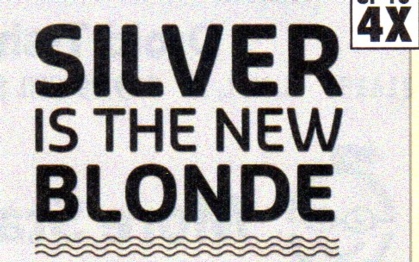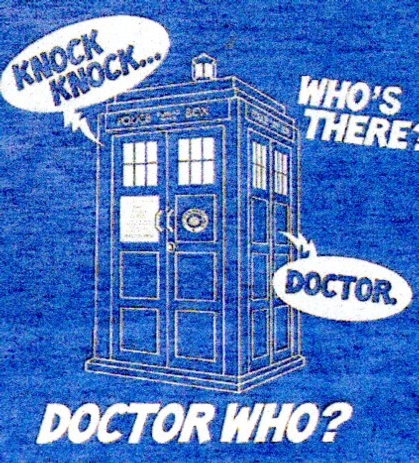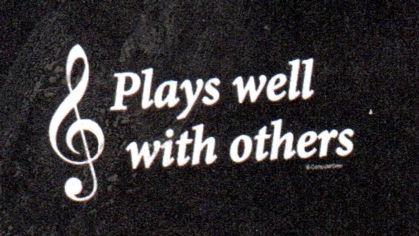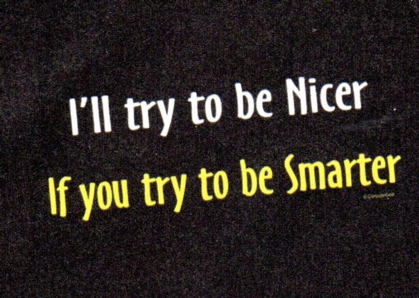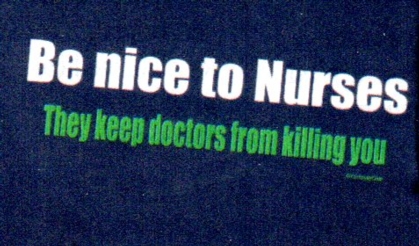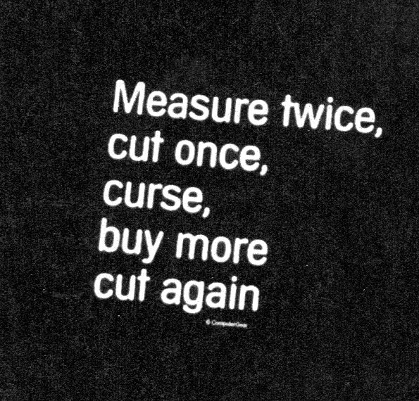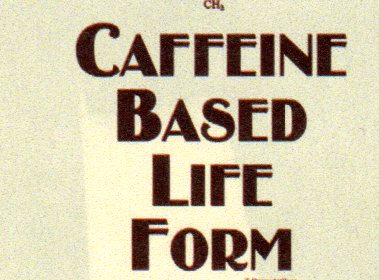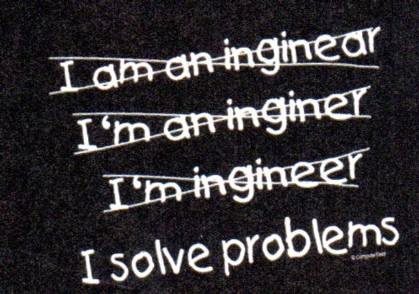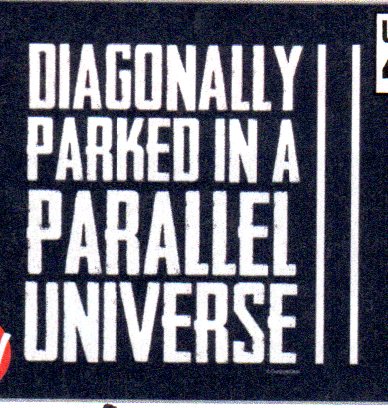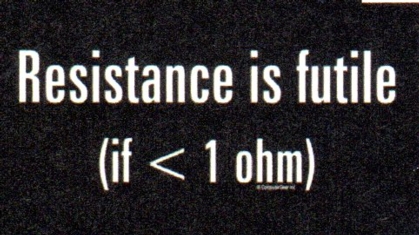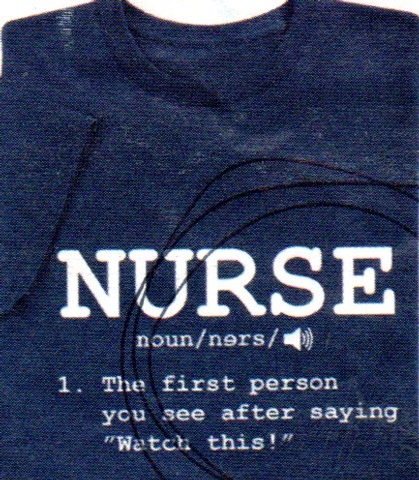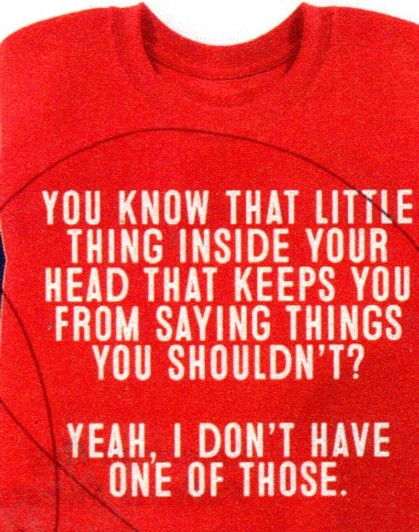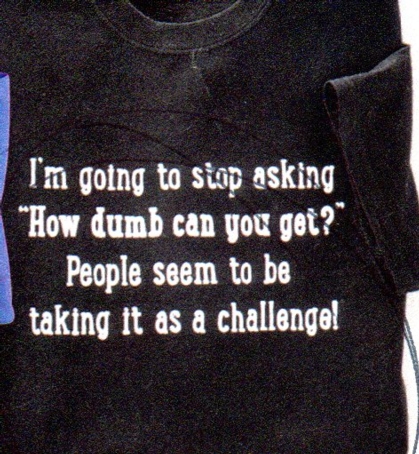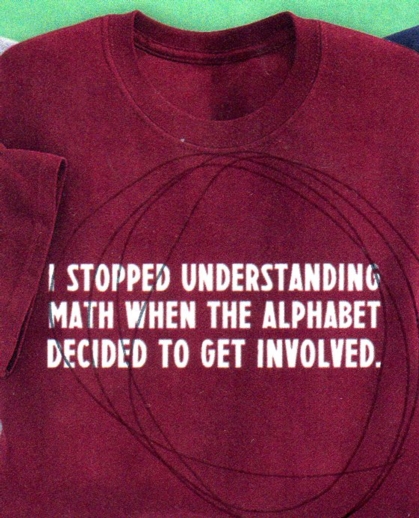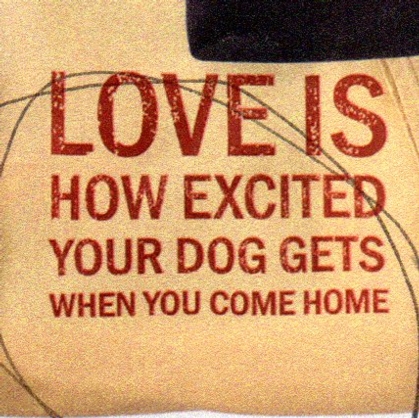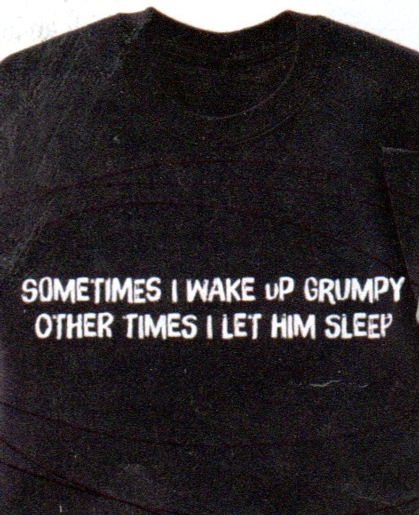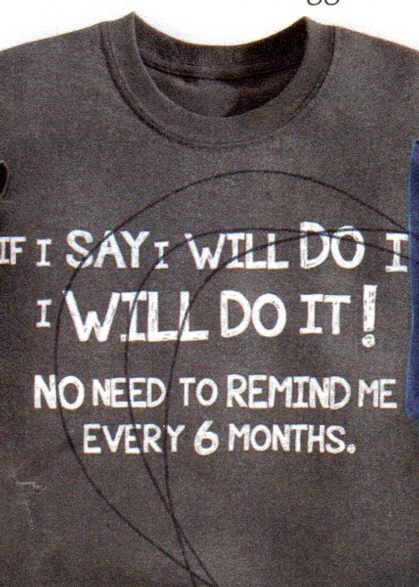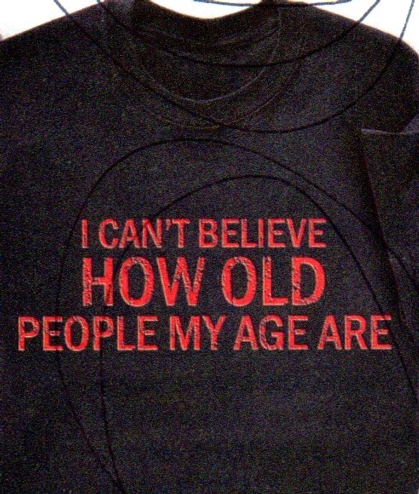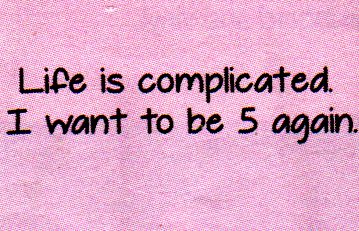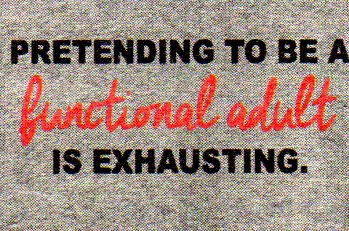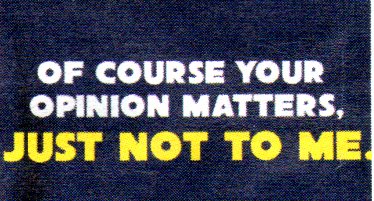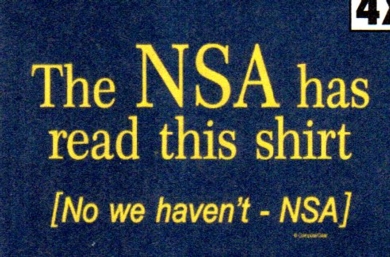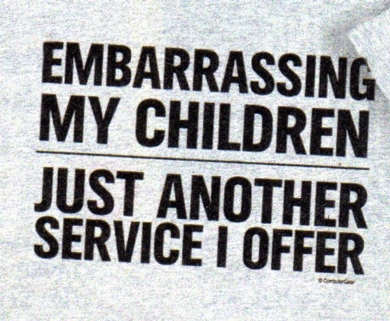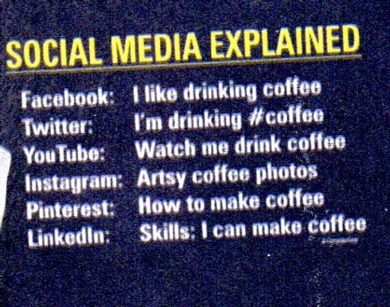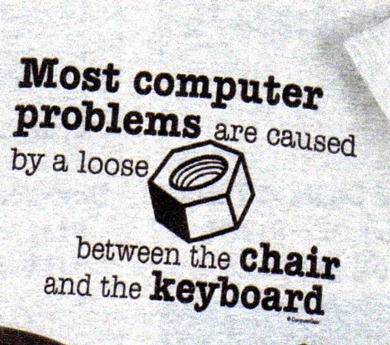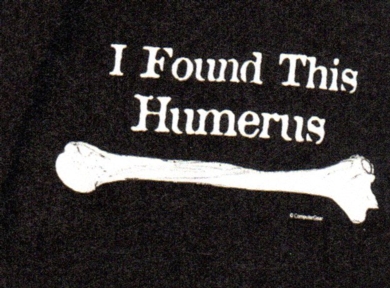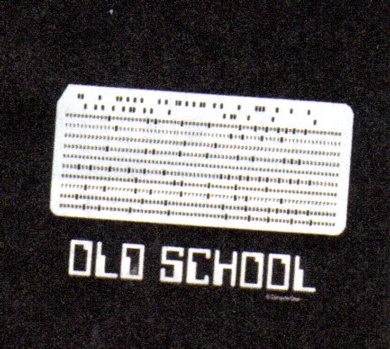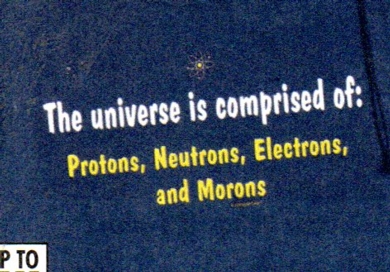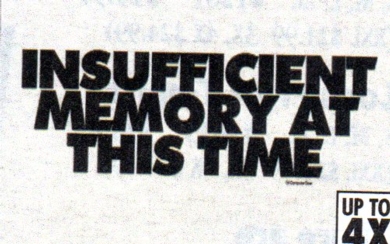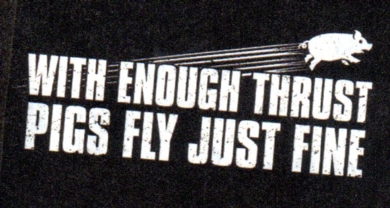 WHY DIDN'T THEY TELL US?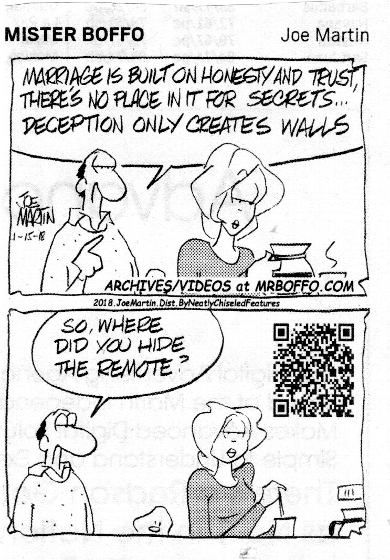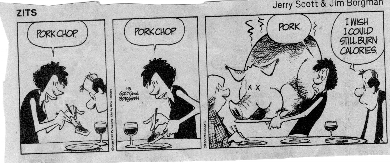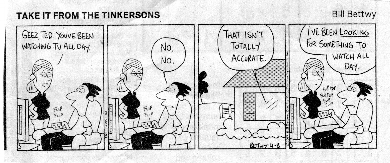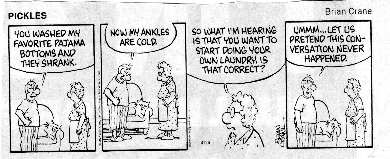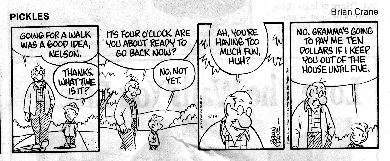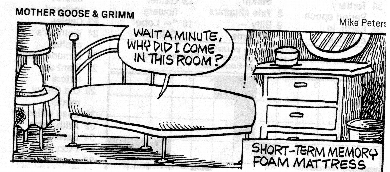 Narrative below says: "Middle age is when
you are sitting home on a Saturday night,
and the phone rings & you hope it's not for you.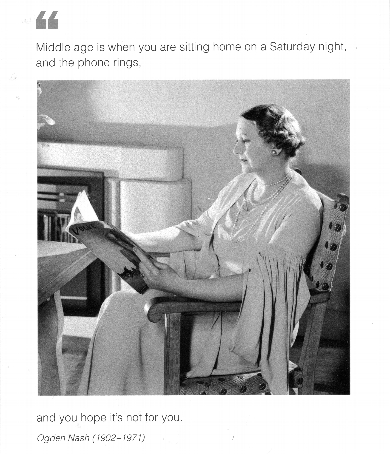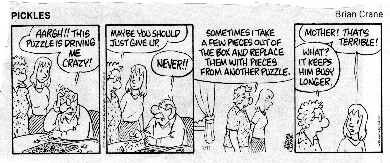 MORE TO COME....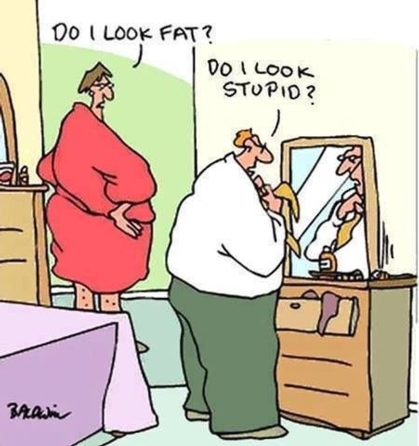 Surviving the Good Old Days (Click pic)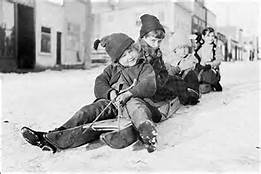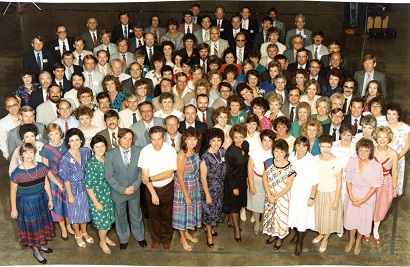 Mostly songs from the 50s, but since
our class spans the 50s & 60s,
these might be fun to listen to.

ONE WORLD OBSERVATORY
Take a trip through time and history on your way to the top.
(from Gerald Watson, MHS '60)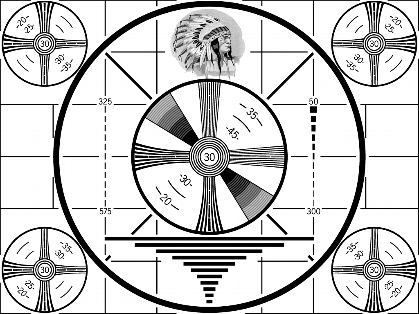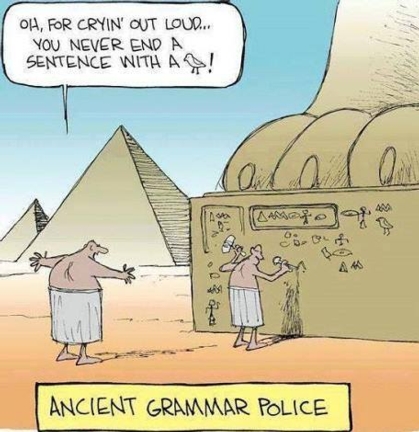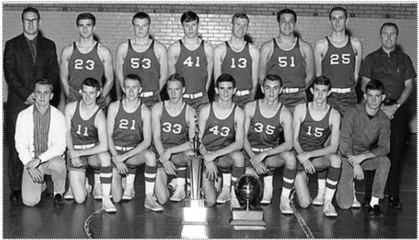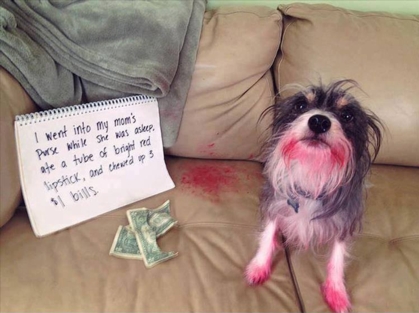 Remember the seats in the Lynn Movie Theater?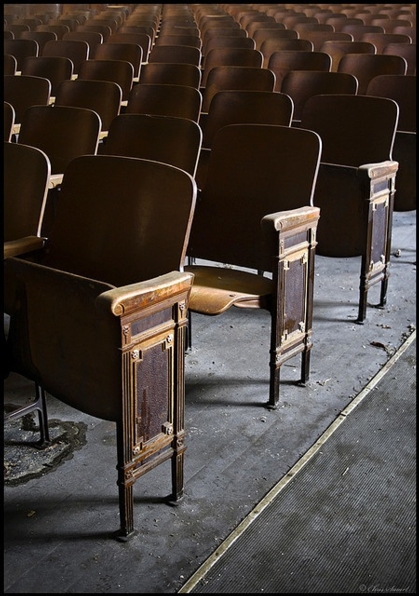 Looking to waste several minutes of your life? If
you're looking for something to drink a cup of coffee by, this
video will give you a few seconds of each of the top 100 songs of the 60s
(according to the guy who put it together). Nice reminiscing.